Caring for your skin is an essential part of looking after your stoma. Unfortunately there can be times when the skin around your stoma can become sore, red or even broken. Below we can explore some reasons that this can occur.
What causes sore skin around your stoma?
Good skin care is vital to prevent sore skin. Sore skin is a common problem and is often seen, but easily treated.
There are a number of reasons why this may be happening. This isn't a complete list, so please contact your Stoma Care Nurse for further guidance if your symptoms persist:

Ill-fitting stoma bag
Following surgery you may find that your abdominal shape changes, especially if you gain or lose weight. This means the skin close to your stoma may not sit evenly against your bag, exposing healthy skin and allowing sore skin to occur or leakage to take place. It is therefore important to regularly check your template size and suitability of your stoma bag.
Trauma to stoma or skin
Your stoma and the surrounding skin is at risk of damage and so should be well cared for. An incorrectly sized template may rub and cause injury to the side of the stoma, which may include small ulcers. It may be that the shape of the stoma remains the same but the size has altered. Get into the habit of checking your stoma, template and surrounding skin regularly.

Product sensitivity
Sensitivity to the adhesive on your stoma bag is rare, but can occur even if you've been using it for a long time. It may begin as a slight irritation and become progressively worse if left untreated.

Folliculitis
This is an inflammation of the hair follicles. It appears like small pimples, occasionally pus-filled, that can be painful and is often seen after shaving the skin around the stoma. As soon as you notice any changes to the skin immediately around your stoma, please contact your Stoma Care Nurse for advice about treatment.

Change in output
A change in output from your stoma could contribute to sore skin. If you experience loose stools and are using a closed stoma bag, you may find it helpful to temporarily use a drainable bag to prevent frequent bag changes, which can result in sore skin.
How to treat sore skin around your stoma
If you start to develop sore, irritated or even broken skin do not delay in contacting your stoma care nurse for appropriate advice on treatment and the need for alternative products. In the meantime:
Ensure that your template is a good fit. Be mindful that the stoma in the initial few weeks following surgery will reduce in size. Equally if you have lost or gained weight this too can effect the size and shape of your stoma, consequently your templete size will need adjusting.
Remove the adhesive on the stoma bag and check the back to see if there are any possible signs of urine or faeces, as this may have caused the skin irritation
Check if there is any noticable damage or irritation around your stoma
Check to see how well your stoma bag fits around your stoma. If your skin is exposed to the output of the stoma this can result in sore skin developing.
Check to see if the adhesive has eroded, if so your stoma bag may have needed changing sooner. If this is the case, it may be beneficial to change your stoma bag more regularly.
Additional products to help treat sore skin
Please see below the additional products which are available to help treat sore skin around your stoma: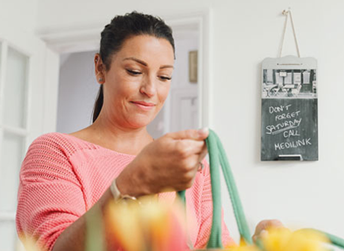 Register with the Medilink® Home Delivery Service
Get your stoma bags and additional products delivered directly to your home with Medilink®, our stoma prescription dispensing and home delivery service.
Sign up to our monthly e-Newsletter!
Subscribe NOW to our newsletter and be kept up-to-date with all things Salts Healthcare.