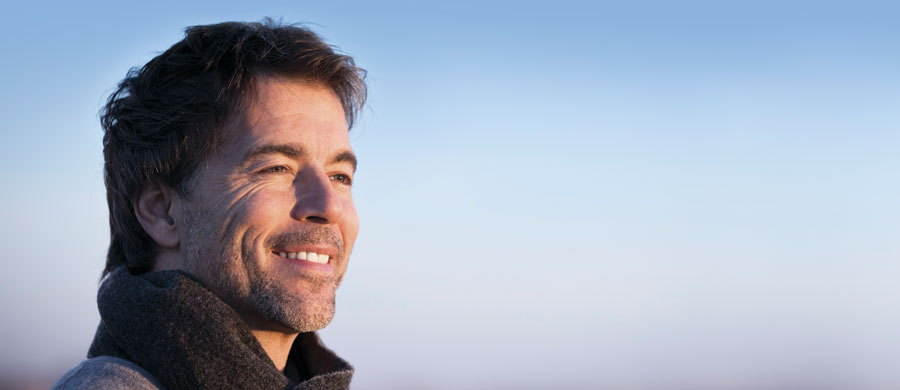 Additional products
Salts Healthcare offers a range of stoma care additional products that help ostomists to combat the most common problems, such as sore skin, leaks, adhesion, residue, odour and skin protection.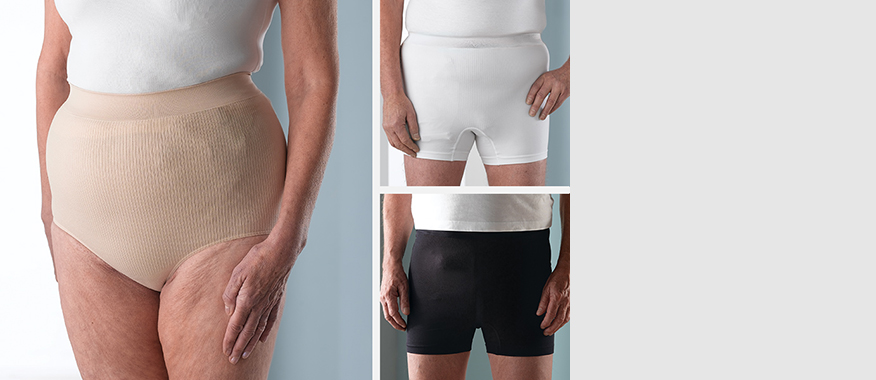 Product Information
Available in black, white and nude, our ladies' briefs and unisex boxer are made from a two-way stretch fabric that allows the body to move freely, whilst ribbing on the front provides a flush finish, making them virtually invisible under most clothing.
Please Note: We are unable to provide samples of the Salts Support Wear range. If you have any further questions regarding this range, then please contact us today.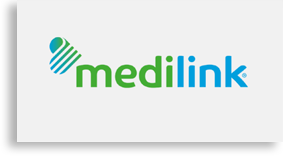 Home delivery
You can order Salts Support Wear directly to your home with our dedicated FREE home delivery service.
Product sizes and sample ordering (Not Available in Scotland)
To order a sample of the Salts Support Wear or any of the other products we supply, then simply click on the order sample button at the end of the relevant row. If you are unsure which product samples to order, then simply use our contact form and let us know your requirements.
Please Note: Salts Support Wear is not available on the Scottish Drug Tariff. If you live in Scotland and require advice on support garments, please contact your Stoma Care Nurse.
Product Details
Order Code
Pack Size
Unisex Boxer - X Small (22-27) - Black
BOXBXS
Unisex Boxer - X Small (22-27) - White
BOXWXS
Unisex Boxer - X Small (22-27) - Nude
BOXNXS
Unisex Boxer - Small / Med (28/30/32) - Black
BOXBSM
Unisex Boxer - Small / Med (28/30/32) - White
BOXWSM
Unisex Boxer - Small / Med (28/30/32) - Nude
BOXNSM
Unisex Boxer - Med / Large (34/36/38) - Black
BOXBML
Unisex Boxer - Med / Large (34/36/38) - White
BOXWML
Unisex Boxer - Med / Large (34/36/38) - Nude
BOXNML
Unisex Boxer - Large / X Large (40/42/44) - Black
BOXBLXL
Unisex Boxer - Large / X Large (40/42/44) - White
BOXWLXL
Unisex Boxer - Large / X Large (40/42/44) - Nude
BOXNLXL
Unisex Boxer - XX Large (46/48/50) - Black
BOXBXXL
Unisex Boxer - XX Large (46/48/50) - White
BOXWXXL
Unisex Boxer - XX Large (46/48/50) - Nude
BOXNXXL
Ladies Briefs - XS (4/6/8) - Black
BRFBXS
Ladies Briefs - XS (4/6/8) - White
BRFWXS
Ladies Briefs - XS (4/6/8) - Nude
BRFNXS
Ladies Briefs - S/M (8/10/12) - Black
BRFBSM
Ladies Briefs - S/M (8/10/12) - White
BRFWSM
Ladies Briefs - S/M (8/10/12) - Nude
BRFNSM
Ladies Briefs - M/L (14/16/18) - Black
BRFBML
Ladies Briefs - M/L (14/16/18) - White
BRFWML
Ladies Briefs - M/L (14/16/18) - Nude
BRFNML
Ladies Briefs - L/XL (20/22/24) - Black
BRFBLXL
Ladies Briefs - L/XL (20/22/24) - White
BRFWLXL
Ladies Briefs - L/XL (20/22/24) - Nude
BRFNLXL
Ladies Briefs - XXL (26/28/30) - Black
BRFBXXL
Ladies Briefs - XXL (26/28/30) - White
BRFWXXL
Ladies Briefs - XXL (26/28/30) - Nude
BRFNXXL