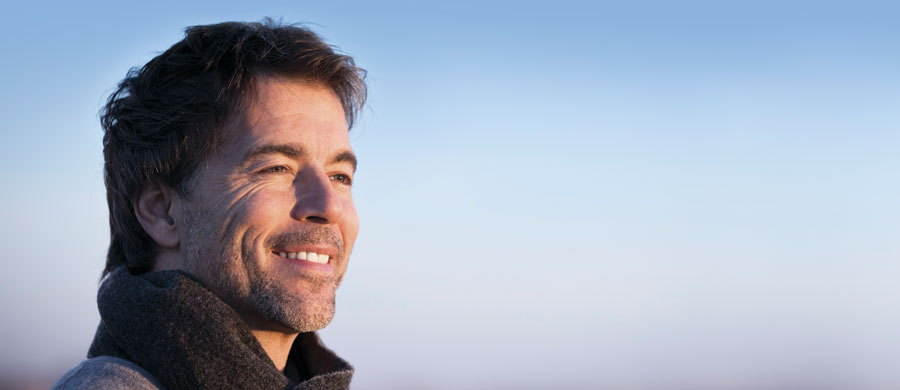 Additional products
Salts Healthcare offers a range of stoma care additional products that help ostomists to combat the most common problems, such as sore skin, leaks, adhesion, residue, odour and skin protection.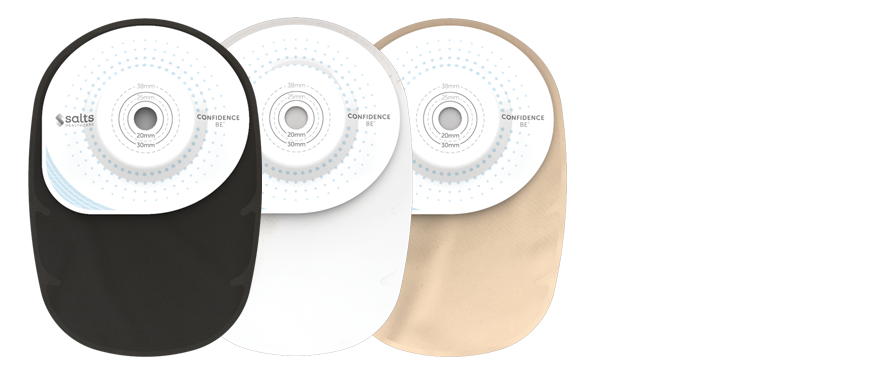 Product Information
Available in three different colours,the exciting new closed Confidence BE® Soft Convex range helps people living with a stoma to be more coordinated, secure, active and discreet than ever before – and now comes with our softest, stickiest, most flexible soft convex wafer. A unique filter design helps to reduce odour, ballooning and pancaking; and a no-rustle, highly water-repellent cover dries very quickly. The improved outlet makes it easier to open, empty, clean and secure; while blue guided touch points make the bag easy to use, even for those with poor eyesight or dexterity.
Confidence BE® Soft Convex Features:
Incredible soft convex wafer makes Confidence BE® Soft Convex our most flexible and comfortable convex bag yet.
Super-strong adhesive on wafer sticks fast and stays put for longer, improving security and helping reduce leaks.
Unique five-sided Flexifit® wafer creates the perfect fit, by bending and flexing with the body's natural contours to help reduce leaks and improve comfort.
Wafer is infused with extracts of Aloe Vera, which may help to soothe and protect the skin around the stoma.
Soft belt loops, for extra security and comfort.
Available in black, white and stone, offering a choice for the first time.
Active Chamber Filter System helps prevent ballooning, pancaking and odour.
Highly water-repellent material dries quickly and helps prevent perspiration.
No-rustle cover is now quieter than ever before.
Sleek fabric with anti-sag stitching keeps its shape.
Blue guided touchpoints are easier tosee and use.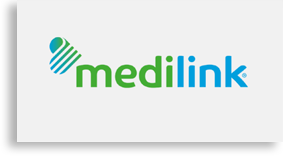 Home delivery
You can order Confidence BE® Soft Convex directly to your home with our dedicated FREE home delivery service.
Product sizes and sample ordering (UK Only)
To order a sample of the Confidence BE® Soft Convex or any of the other products we supply, then simply click on the order sample button at the end of the relevant row. If you are unsure which product samples to order, then simply use our contact form and let us know your requirements.
Our Confidence BE® sample packs come in either mixed colour packs (black, white and stone) or transparent/stone packs, giving you the opportunity to try the bag in all three colours. Please note that the mixed colour packs are NOT available on prescription they are for sampling purposes only. To see the full Confidence BE® range that is available on NHS prescription, please download the full product code listing sheet.
| Product Details | Order Code | Pack Size | |
| --- | --- | --- | --- |
| Mini Bag - 13-25mm - Starter hole - Transparent/Overlap - Mixed | XBM1325MIX | | Add to Order |
| Mini Bag - 13-38mm - Starter hole - Transparent/Overlap - Mixed | XBM1338MIX | | Add to Order |
| Standard Bag - 21mm - Pre-cut hole - Transparent/Overlap - Mixed | XB21MIX | | Add to Order |
| Standard Bag - 13-25mm - Starter hole - Stone - Transparent | XBT1325ST | | Add to Order |
| Standard Bag - 13-25mm - Starter hole - Transparent/Overlap - Mixed | XB1325MIX | | Add to Order |
| Standard Bag - 13-38mm - Starter hole - Stone - Transparent | XBT1338ST | | Add to Order |
| Standard Bag - 13-38mm - Starter hole - Transparent/Overlap - Mixed | XB1338MIX | | Add to Order |
| Standard Bag - 13-52mm - Starter hole - Stone - Transparent | XBT1352ST | | Add to Order |
| Standard Bag - 13-52mm - Starter hole - Transparent/Overlap - Mixed | XB1352MIX | | Add to Order |
| Standard Bag - 25mm - Pre-cut hole - Transparent/Overlap - Mixed | XB25MIX | | Add to Order |
| Standard Bag - 28mm - Pre-cut hole - Transparent/Overlap - Mixed | XB28MIX | | Add to Order |
| Standard Bag - 32mm - Pre-cut hole - Transparent/Overlap - Mixed | XB32MIX | | Add to Order |
| Standard Bag - 35mm - Pre-cut hole - Transparent/Overlap - Mixed | XB35MIX | | Add to Order |
| Standard Bag - 38mm - Pre-cut hole - Transparent/Overlap - Mixed | XB38MIX | | Add to Order |
| Standard Bag - 41mm - Pre-cut hole - Transparent/Overlap - Mixed | XB41MIX | | Add to Order |
| Large Bag - 13-25mm - Starter hole - Stone - Transparent | XBLT1325ST | | Add to Order |
| Large Bag - 13-25mm - Starter hole - Transparent/Overlap - Mixed | XBL1325MIX | | Add to Order |
| Large Bag - 13-38mm - Starter hole - Stone - Transparent | XBLT1338ST | | Add to Order |
| Large Bag - 13-38mm - Starter hole - Transparent/Overlap - Mixed | XBL1338MIX | | Add to Order |
| Large Bag - 13-52mm - Starter hole - Stone - Transparent/Overlap | XBLT1352ST | | Add to Order |
| Large Bag - 13-52mm - Starter hole - Transparent/Overlap - Mixed | XBL1352MIX | | Add to Order |