What's new?
Keep an eye on our news feed, where we'll publish everything that's happening in the world of Salts Healthcare.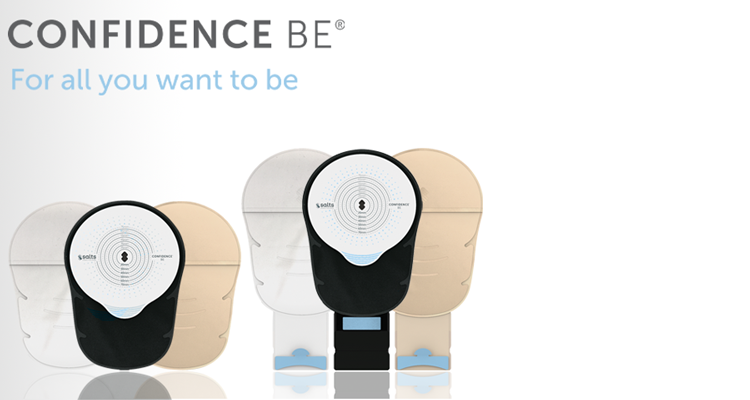 BE is for Bigger Sizes…

Not every stoma is the same and it is often a challenge finding the right "cut to fit" bag for your stoma size, shape and individual needs. If your cut to fit size is above the standard sizes, you might want to try the NEW Confidence BE® large wafer which cuts up to 75mm offering a bigger adhesive area to provide the added security.

Who may need a large wafer?
Your Stoma Care Nurse or Healthcare Professional will help you choose the best fit for your stoma care needs. The NEW large wafer may be suitable for:
People who have a larger stoma
People with a prolapse stoma
People who may be experiencing leaks and need extra security
People who may be using flange extenders for that extra peace of mind

Simple as A B C...

A is for ACTIVE.
Highly water-repellent material dries quickly and helps prevent perspiration.
Sleek fabric with anti-sag stitching to help the bag keep its shape.
No rustle cover material for maximum discretion.
B is for BIGGER
Cuts to 75mm.
Extra wafer adhesive (25-30mm) for maximum security.
Available in black, white and stone to offer a bigger choice in colour
C is for COMFORT
Intelligent filter with two-way airflow to help prevent ballooning, pancaking and odour.
Dual-thickness oval Flexifit wafer with no lifting or rolling for flexibility and comfort.
Infused with Aloe Vera to help soothe and protect skin around the stoma.
So, if you have a large stoma, or prefer a bigger adhesive area for even more security, choose Confidence BE®, for all you want to be.