Living with a stoma
Let us help you deal with all aspects of living with a stoma, from those first few weeks after surgery to everyday lifestyle advice, including travel tips, exercise, diet and relationships.
Early days at home
When you are first discharged from hospital you will feel tired and find everyday tasks such as having a shower exhausting. This is normal and will improve over time. You should not need to stay in bed when you get home, but you will need plenty of rest, and should make time for a nap during the day.
You may experience some pain and discomfort initially whilst recovering from your surgery. This is a normal part of recovery and you may need to take regular pain relief. There is no need to suffer!
Avoid tight fitting clothing during this period as your abdomen may be sore and swollen.
It is normal to feel emotional after major surgery, so don't worry if you have 'down' or 'teary' days to begin with. Talking to family and friends can be helpful – don't feel you need to cope alone. Your Stoma Care Nurse is there to support you, and there are patient support groups who can help too.
Don't be frightened to ask for help.
Changing your stoma bag will be slow at first, but with practice and as you gain confidence, this will become part of your normal daily routine.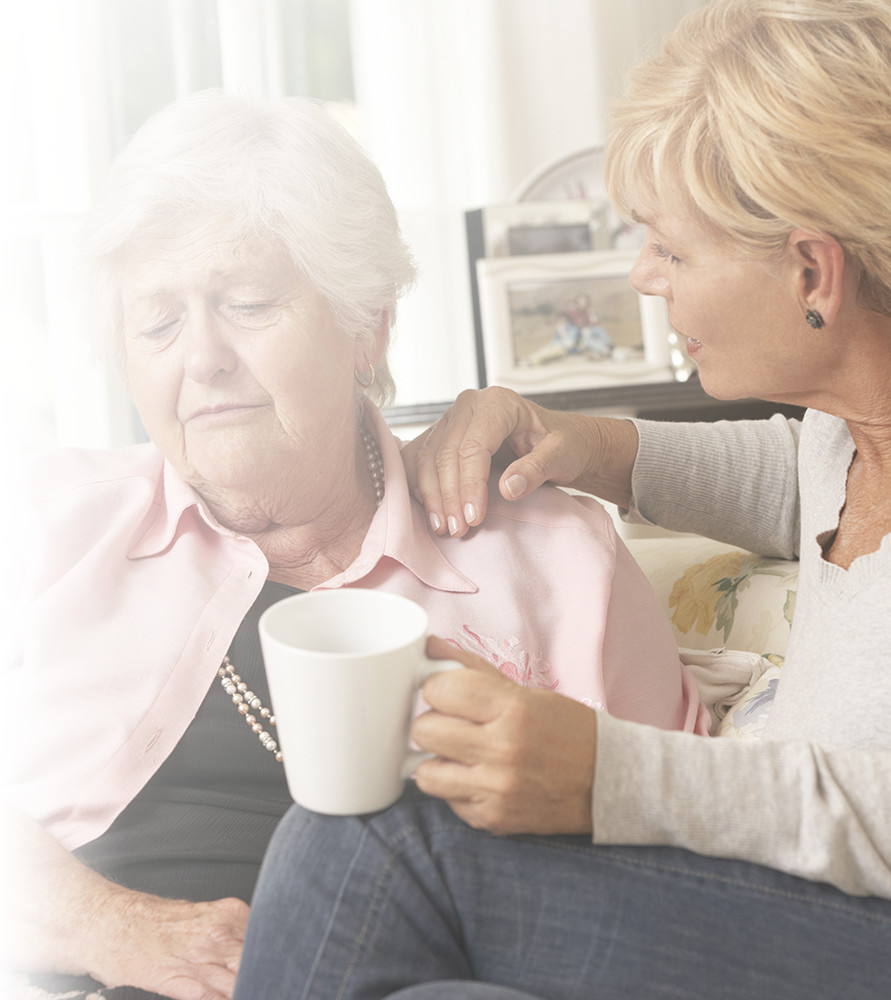 Tips for early recovery:
It is advisable to go for a short walk daily.
You should be able to manage stairs.
Spread tasks over the day and rest in between, but remember you are likely to feel more tired as the day goes on.
Do not lift anything heavier than a half-full kettle.
You will be able to make small light meals.
You must not drive in the early days after your surgery because you are still sore and may have restricted movement.
Certain medication can affect your ability to drive.
Tips for ongoing recovery:
Over the next few weeks, increase the amount of activity that you are doing as your body allows.
Continue to rest when you get tired.
Continue to avoid heavy lifting due to the risk of developing a hernia.
If you do need to lift; keep the objects close to your body, bend knees and wear a light support garment. Your Stoma Care Nurse will be able to advise you.
Household activities such as ironing can be done sitting down.
Continue to walk on a daily basis, going further over the weeks.
Avoid stretching up to reach high cupboards.
You should be able to drive after 3–6 weeks, depending on your type of surgery but you MUST check with your insurance company.
Continue the abdominal exercises you were taught in hospital.
Avoiding a hernia
There are steps you can take to help prevent a hernia, and it is important to be aware of these immediately after your surgery.
The Risk of Urinary Tract Infections
If you have a Urostomy it is important to be aware of the risk of Urinary Tract Infections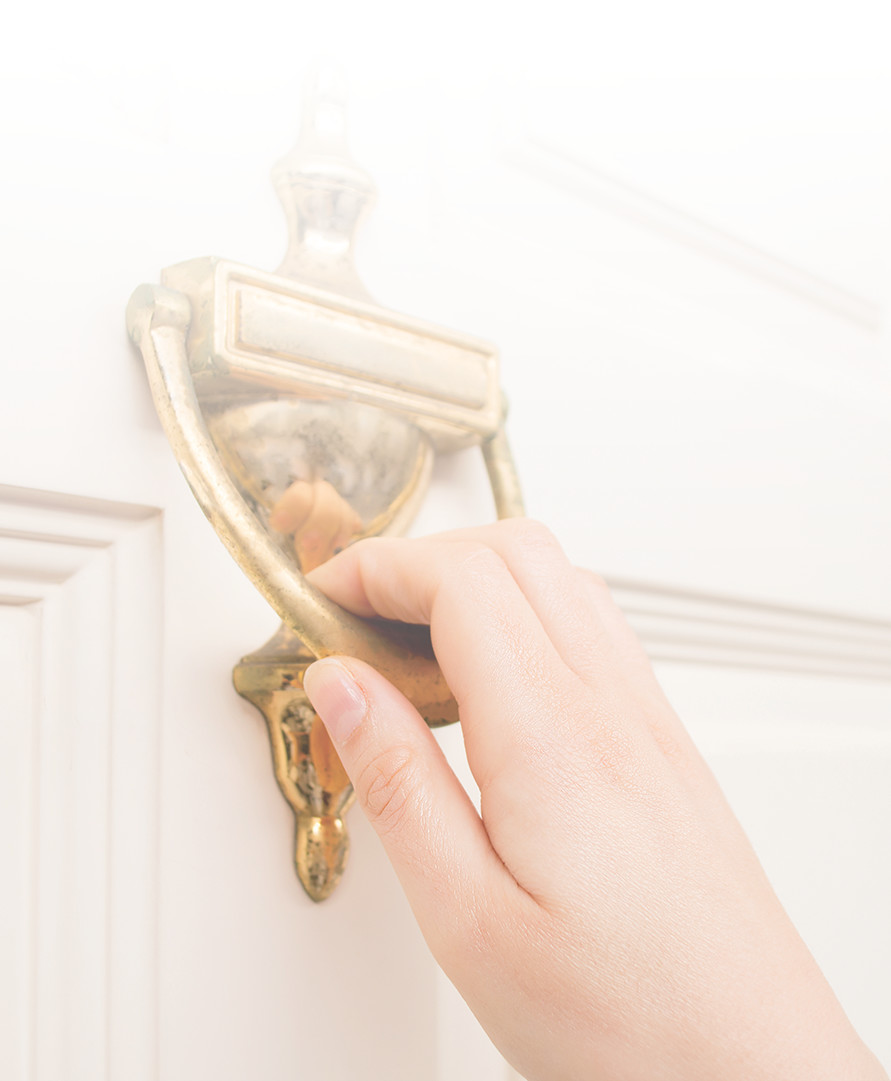 Obtaining your supplies
You will be discharged from hospital with a supply of bags and any additional equipment you will need. You can obtain further supplies from a home delivery company or a pharmacy on receipt of a prescription (the majority of stoma products are available on prescription).
All home delivery companies are discreet and confidential and will usually be able to accommodate your needs for deliveries.
Whether you use your pharmacy or a delivery company to obtain your stoma care products, you should be supplied with dry wipes and disposal bags free of charge. If you do not currently receive them, please do enquire. Contact your Stoma Care Nurse if you struggle to obtain free wipes, as they are considered a good way to clean your stoma.
If you have a permanent stoma, you will be entitled to free prescriptions, regardless of your age.
If you are under 60 years of age, you will need to fill in an application form to get a prescription exemption card. This means you do not have to pay for your prescriptions. Your Stoma Care Nurse will be able to give you more advice. You will not be entitled to free prescriptions if you have a temporary stoma, however if you have a cancer diagnosis or a specific chronic condition you will be entitled to free prescriptions.
If you are not entitled to free prescriptions, it will be cheaper to pay for a prepayment certificate. If your stoma is going to be temporary, please discuss this with your Surgeon or specialist Stoma Care Nurse and GP.
Diet and Hydration
Following surgery, it's more important than ever to make sure you keep hydrated and eat a healthy, balanced diet. The good news is, very few foods and drinks are off limits. But we do have some top tips, depending on your stoma type, that can help you avoid problems such as wind, constipation and changes in output.
In hospital
You will usually be seen by a physiotherapist who will give you breathing exercises and tell you how to cough supporting your stoma and wound. The best exercise immediately following surgery is to get up and walk. You may need the help of a nurse or physiotherapist at first but this should become easier. Sitting out of bed is also advised to reduce the chance of a chest infection. You may be taken for a stair assessment prior to discharge.
In the early days
It is important to keep mobile when you return home, and walking is ideal, but remember however far you walk you will need to get back again.
You may find it helpful to set yourself realistic goals that gradually increase over time. Listen to your body and if it feels too much, don't do it!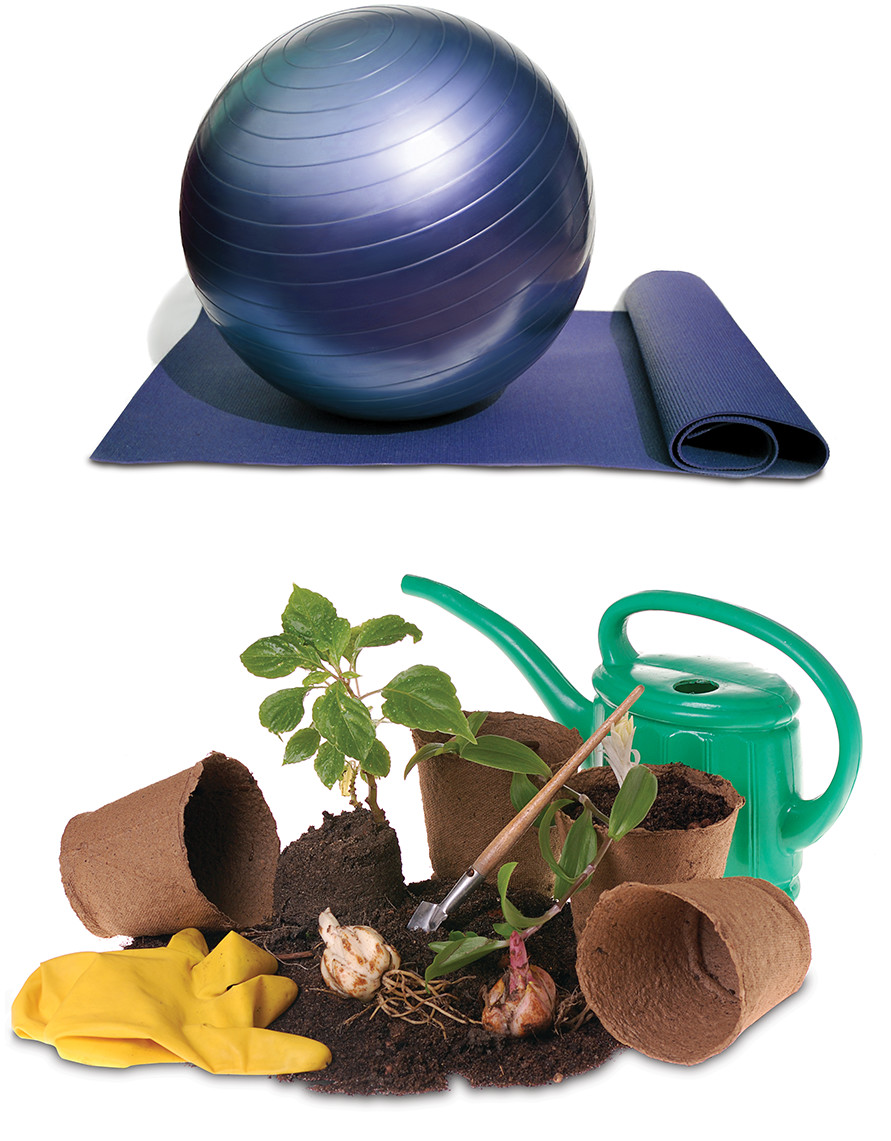 Ongoing exercise
After stoma surgery it is important that you get back to a healthy lifestyle as soon as you feel able. Your recovery period may vary and will depend on your age, type of surgery, level of fitness before surgery and time spent in hospital. Strengthening your abdominal muscles is beneficial for your general recovery. Swimming, walking, yoga and pilates will help to do this, but stop if it hurts. Continue with the abdominal exercises you were shown in hospital.
Whatever activities you enjoyed before your surgery, you should be able to get back to when you have recovered. Speak to your Stoma Care Nurse or Surgeon before starting anything strenuous. It is also advisable to speak to your Stoma Care Nurse about a support belt before returning to any exercise and activities. This will support your abdominal muscles, helping to prevent the development of a hernia.
If you go to a gym it is advisable to see a personal trainer before commencing activities as they should be able to offer a tailored exercise programme. Activities such as gardening and golf can be commenced again but it is advisable to wear a support belt when doing these.
Ensure that you drink plenty of fluids when exercising to avoid dehydration.
Planning your holiday
If you are planning your first trip, it is only natural that you may be feeling apprehensive about travelling for the first time following your operation. It is sensible to start with short trips away from home to build up your confidence. Once you feel reassured, and as your confidence builds, you can start to venture further afield.
Plan ahead
Make a checklist of equipment you need to take with you.
Go through your bag change routine to remind yourself of exactly what you use.
Calculate the number of bags you would normally need for each day of your holiday – and double it, with a few extras! The change in climate and environment may mean more bag changes are needed.
Having extra supplies can only add to your peace of mind.
If you normally wear a closed bag, a few drainable bags may be useful to take with you. Whether you are travelling abroad or at home, you can catch a tummy bug. Draining a bag can be much more convenient if the stool is loose, and reduces the frequency of changes and the possibility of sore skin.
It may be useful to take different size bags with you for different activities. Most companies make a range of different size bags.
You may want a larger capacity for a long flight, or a smaller bag for swimming. Ask your Stoma Care Nurse for advice.
In general, it is advisable to keep most of your supplies in your hand luggage so that it remains with you at all times and is within easy reach. However, in case your hand luggage is misplaced, extra supplies should be kept in your suitcase or companion's luggage as a precaution.
Contact your Stoma Care Nurse for details of a Stoma Care Nurse in the location or country you are visiting.
A separate small travel kit containing items needed for a bag change should be kept close at hand to make visits to the toilet simple and discreet.
If you have recently had surgery, check with your consultant or GP prior to booking your holiday to ensure you are able to travel. You should seek medical approval for the trip if you have been in hospital during the last 6 months.
Travel insurance
When you have decided on your destination, you must ensure you have adequate holiday insurance cover. Before insurers agree to provide cover, you will have to go through the insurer's screening process. This may involve completing a medical questionnaire or perhaps a telephone call with a medical advisor. You must disclose any medical history, surgery and any pre-existing conditions.
Shop around for insurance cover as it is likely to be more expensive than previously.
Contact the Colostomy Association/Ileostomy Association/Urostomy Association as they may have names of reputable insurance companies.
If travelling to Europe, it is essential to have a new European Health Insurance Card (EHIC), which replaces the old E111 form. Phone EHIC scheme on 0845 606 2030, pick up an application form from the Post Office, or see the website www.ehic.org.uk. The card entitles you to free, or reduced cost, medical treatment in most European Countries. This is recommended as well as travel insurance.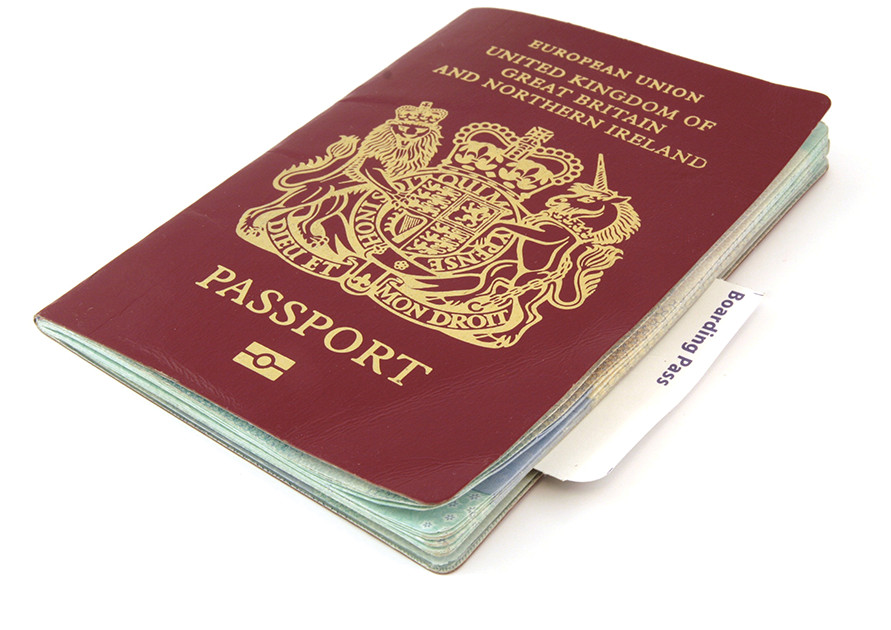 Air travel
Remember that the International Air Transport Association (IATA) regulations forbid passengers to take dangerous items on board an aircraft and scissors should be packed in hold luggage. Restrictions also apply to carrying liquids on board. Check with your airline a few weeks before departure.
When you check in at the airport, make sure you arrive early so you are at the front of the queue.
This way, you can request an aisle seat near the toilet. You may also be able to request this in advance with your travel agent. Air travel can make some people a bit 'windy'. It is a good idea to avoid foods which you know may cause excessive wind; have frequent small meals for 24 hours prior to flying; and try to avoid spiced or fatty foods and fizzy drinks.
Your hand luggage may be searched at the airport. If you are unable to speak the language, you can obtain travel cards which are printed in several European languages and explain the reason why you are carrying your equipment and about your condition. Contact Salts Healthcare or your Stoma Care Nurse, who will supply one.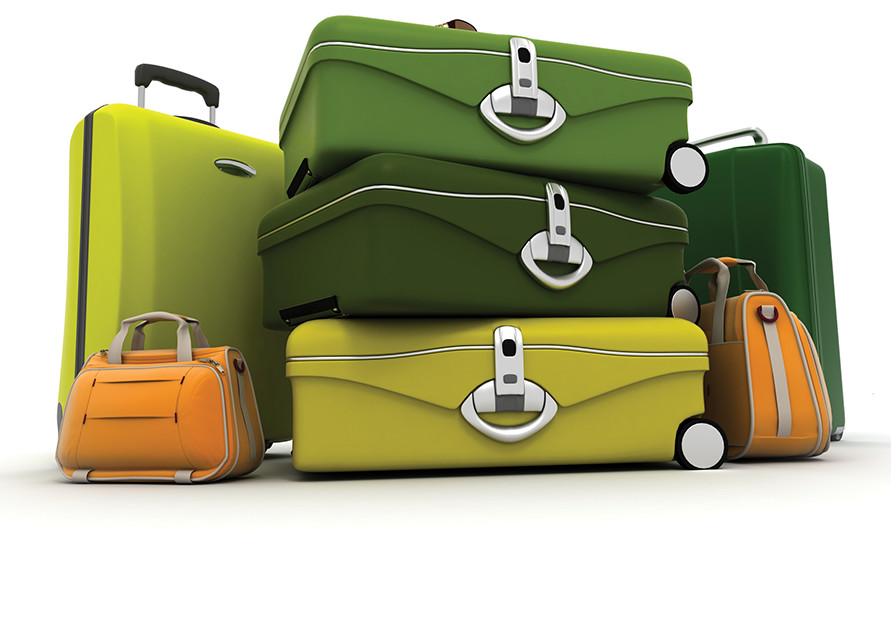 Road travel
If you are travelling by road, try to plan your breaks around places that have adequate toilet facilities. Most roadside cafes, restaurants, service stations and hotels have toilet facilities. Do not be afraid to ask if you need to use them. If travelling in the UK, you can obtain a Radar key for access to disabled toilets. Contact your Stoma Care Nurse for information.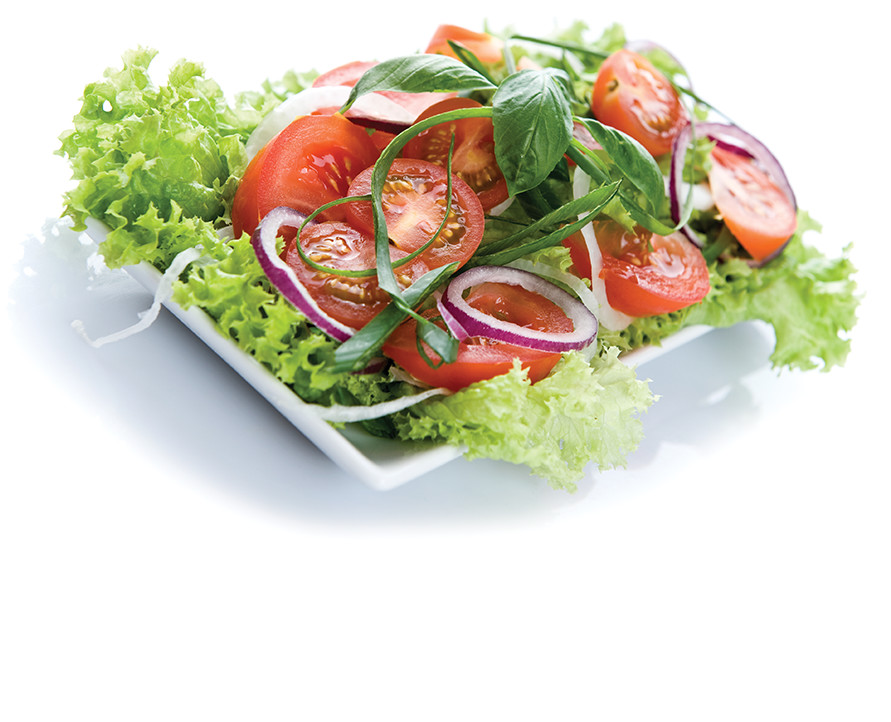 Food and Drink
When abroad, the general advice on food and drink is the same for anyone:
Be wary of the water supply in some countries
Use bottled water or boiled water, including when cleaning your teeth and your stoma
A void food that has been standing for long periods
Don't have ice cubes in drinks
Wash salads and fruit before eating them
Tummy upsets
A change in climate, water or food can upset your bowels, so be prepared. As a precaution for diarrhoea, it is advisable to take Loperamide (Imodium) with you which slows down the bowel's activity, and sachets of rehydration powder (Dioralyte or Rehydrate) which easily dissolves in water to replace lost body salts, reducing the risk of dehydration. All of these medications are available on prescription or over the counter from the pharmacist or local supermarket. Always read the instructions very carefully before taking these medications. If your symptoms do not settle after 24 hours, seek medical advice.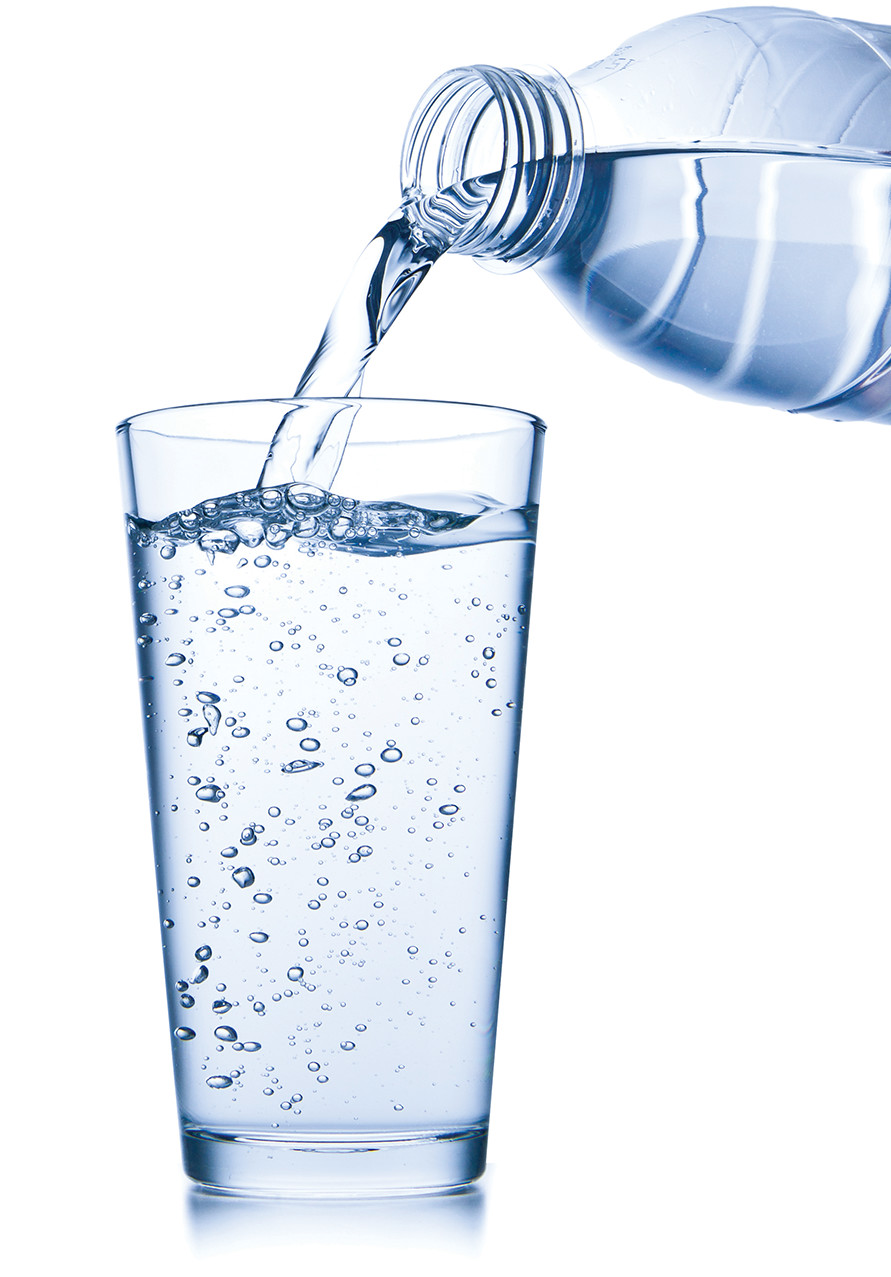 Fluids
Drink plenty of fluids. In hot, humid countries, we perspire much more and need to replace lost body fluids. This applies to all the family, not only those with a stoma. Make sure you have plenty of fluid stops and always carry a bottle of water. Isotonic sports drinks such as Lucozade Sport or equivalent are excellent for combating dehydration. Allow fizzy drinks to go flat first, to reduce wind.
Remember that too much alcohol will accelerate dehydration as well as giving you a hangover in the morning – so don't overdo it!
Storage of stoma products
If you are holidaying in a hot climate, your stoma bags should not be allowed to get too warm. It is advisable to keep your appliances in a cool bag or box and choose the coolest part of your accommodation to store them.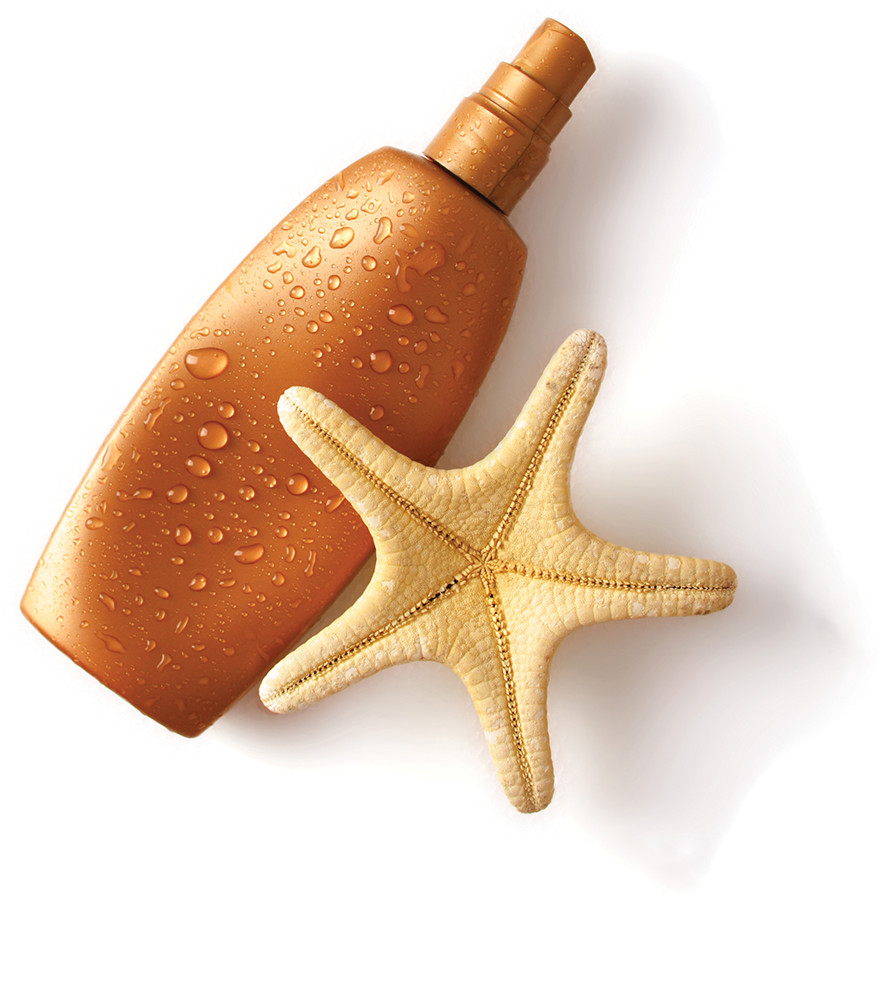 Swimming
Most people are apprehensive when going swimming for the first time. Some people are worried that the water will affect the adhesion of the bag. Your stoma bag will be very secure while you're swimming.
Once the bag is wet, the adhesive tends to become 'tacky' and sticks even better. If you want to change your bag after swimming, you may find the adhesive is still 'tacky' and, when you try to remove it, it may peel off like chewing gum and leave residual adhesive. It may be better if you dry the bag well and leave the bag for a few minutes. The adhesive should then return to normal.
You may want to change your bag to a smaller size for swimming and going to the beach. Don't be afraid to go sunbathing while you are abroad, either. If you like spending a lot of time in the sun, it is best to ensure your bag is covered as the plastic of the pouch magnifies the heat.
Swimwear
The type of swimwear that can be worn depends on your personal preferences and the position of your stoma.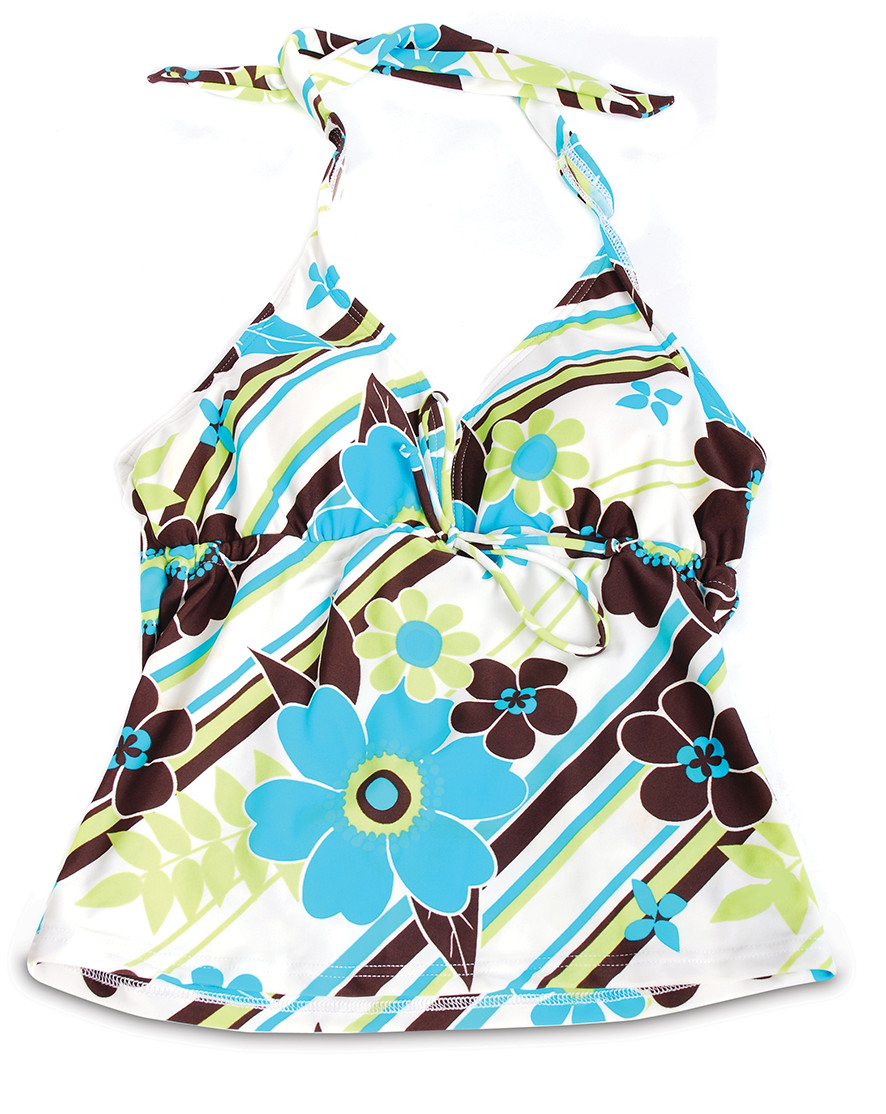 Female
If you are happy to wear a bikini- great!
A good swimsuit lining or double layer fabric will support your abdomen and help hide the bag.
When choosing swimwear, try and choose a boldly patterned costume which will camouflage any bulges.
If you wear bikinis, a high-legged or high-waisted style may cover your stoma. Alternatively, choose a tankini top (long, vest-style top) to wear with bikini bottoms.
You may choose to wear a sarong on the beach and at the side of the pool. It can be easily removed when you fancy a dip.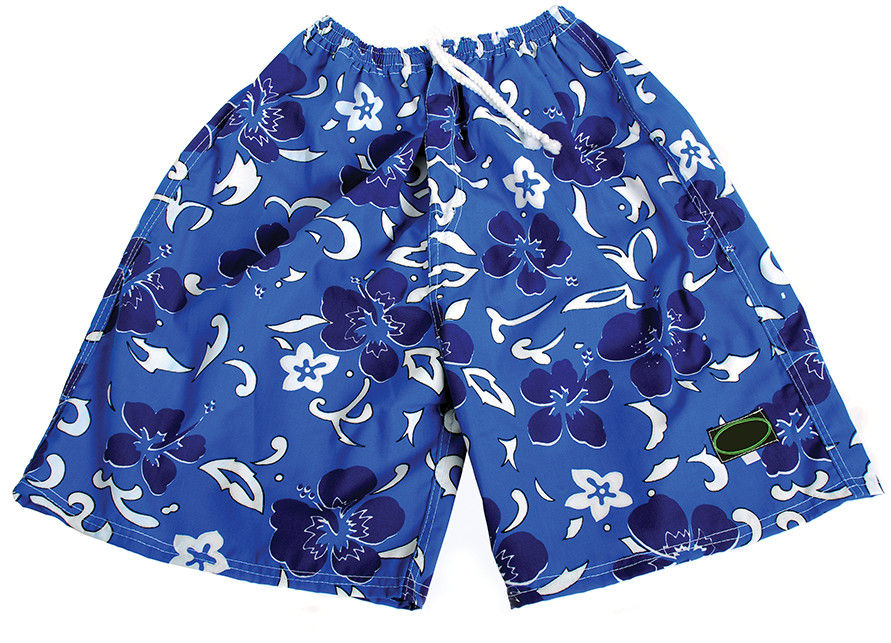 Male
If you are happy wearing your Speedos – great!
Alternatively, swimming shorts are a good choice as they can be worn above the stoma and are generally loose fitting. Choose a swim-short with a mesh lining which will support your bag.
Useful websites
The following companies produce swimwear for people living with a stoma:
Remember
Holidays are to be enjoyed!
Plan ahead
Relax and enjoy your trip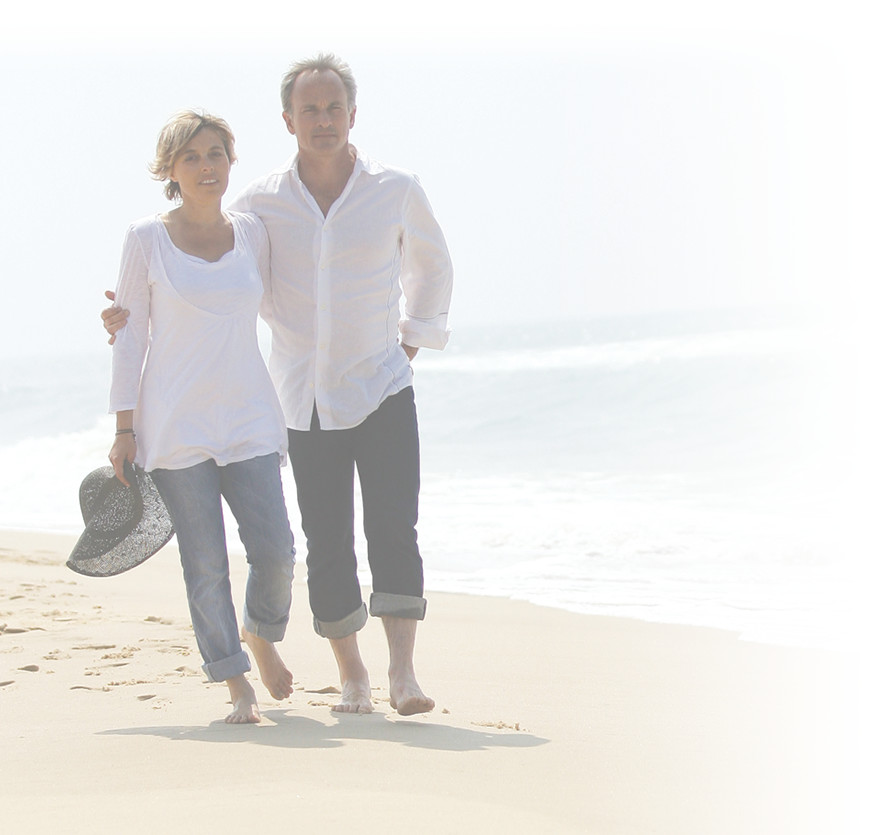 Coping with the emotional challenges of having a stoma
Your stoma may have been formed for a variety of reasons including cancer, trauma, inflammatory bowel disease or incontinence. The reason your surgery was necessary may have a bearing on how you adapt to life with your stoma. Some people will see their stoma as a welcome relief after many years of experiencing a reduced quality of life, as a result of their illness. Others may feel a sense of loss and look to their stoma as something they do not wish to have. This is a common and understandable reaction.
It is important to know that you may go through periods of sadness and grief, and feel anxious at times. Don't be too hard on yourself, allow your emotions to surface. It is OK to feel angry, sad or want to cry.
Learning to cope with your stoma emotionally as well as practically will not come to you overnight. We all learn to accept changes in our lives at different speeds and for some this will take longer than others. It is helpful to talk about these feelings with anyone who you feel comfortable with; your partner, family, friends or your Stoma Care Nurse. They will be there to offer support and help along the way. There are also support groups and associations offering help and advice from people who are already living with a stoma.
Who should I tell?
You may be anxious about how other people will treat you now you have a stoma. Only you can decide who to tell and when. Some individuals choose to tell family and friends from the beginning and this can help with adapting to life with a stoma.
Sex, intimacy and relationships
When you're ready to start being intimate again, there are naturally a few things you'll want to consider. Here, we offer advice, by stoma type, to answer some of the most common questions, such as what to wear and how you might feel.
Colostomy and Ileostomy sex, intimacy and relationships advice
Urostomy sex, intimacy and relationships advice
Body Image & Clothing
Whether male or female, we all have our own personal perception of our bodies – our likes and dislikes. Your surgery will involve a physical change to your body and this may, in turn, affect how you feel about yourself. This is normal and it may take time to adjust to these changes.
Regardless of surgery, we all come in different shapes and sizes and often find it comforting and helpful to talk about our body image worries.
"Your stoma is a small bit of your overall body and it's important to remember that and not let it dominate everything – it will from time to time – but don't let it all the time." Carole living with a stoma.
Clothing choices and tips
When it comes to choosing clothing, people have very individual styles and preferences.
There is no reason why you can't wear a variety of different clothing that is comfortable and fashionable.
The most important rule with clothing, is to ensure that belts or waistbands are not worn over your stoma or restrict the bag too much. There are specialist stoma underwear, swimwear and clothing companies that produce clothing for people with stomas but this is not necessary to purchase or wear – your usual clothing should be suitable. If you wish to buy new clothing because your size or body shape has changed, high street stores have a variety of styles and trends to suit.
You can wear anything you like, but here are a few suggestions that may help you to choose your clothing.
Women:
Vest tops
Camisoles
Tunics
1-piece swimwear or tankini
Sarong
High waisted trousers or skirts
Maternity tights, jeans, jeggings
Men:
Vests
Boxers
High waisted trousers
Braces
Swimming trunks
Useful websites
The following companies have been recommended by ostomists:
Kettlewell: www.kettlewellcolours.co.uk
Chums: www.chums.co.uk
Fifty Plus: www.fiftyplus.co.uk
Simply Swim: www.simplyswim.com
Medication
Depending on what type of stoma you have, different medications may have an impact on your output. We've pulled together some of the most common side effects to make sure you're prepared, should you need to take any over-the-counter or prescription medicines.
Problems you may experience with your stoma
Leaks, sore skin, odour and adhesion are all common problems facing ostomists. But some are more common than others, depending on your stoma type. Finding the right appliance and accessories will help to minimise any issues, but here's some general advice on problems that might affect you and how to overcome them.