What's new?
Keep an eye on our news feed, where we'll publish everything that's happening in the world of Salts Healthcare.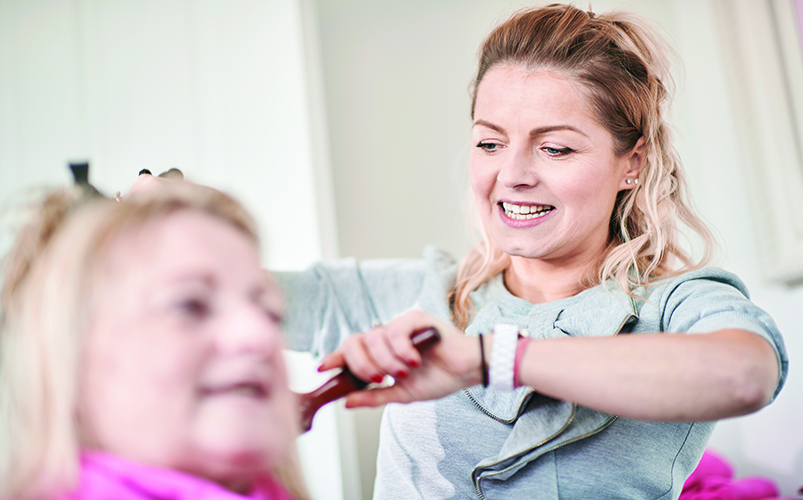 Tina - Getting back to work with a stoma
Tina, aged 39, started hairdressing twenty years ago for a salon in Birmingham.
When her Crohn's disease flared up, she took medication and began eating a liquid diet to try to control it as best she could. She hoped to avoid one of her biggest fears- having a stoma bag - but, during an otherwise normal day, Tina suddenly began to feel unwell. "I had a sandwich for lunch and my stomach started hurting really badly, until the pain became horrendous. After an overnight stay in hospital, I had a CT scan which confirmed my bowel had perforated and I woke up with Gertrude."
Gertrude is the name Tina has given to her stoma and, despite initially being fearful of having a bag she was pleasantly relieved. She imagined that she would have a big bag hanging off of her, but now knows that she can wear normal clothes just fine. The bag doesn't bulge under her clothes as Confidence BE® Soft Convex bags have anti-sag stitching to help keep the bag keep its shape even when full.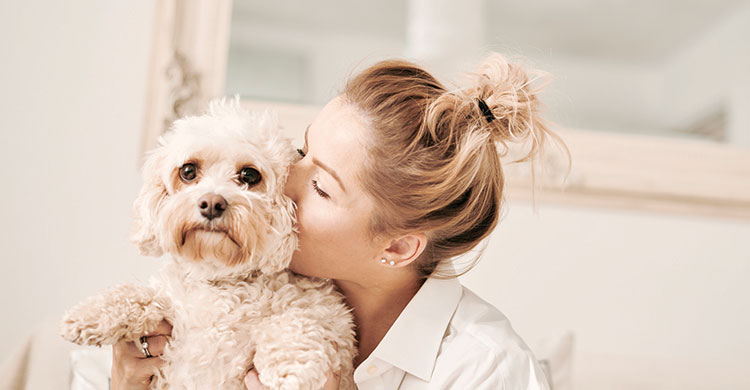 With a positive, can-do attitude, Tina was determined to get back to her usual bubbly self, until another flare-up meant she had to have her colostomy re-sited and she started to get leaks. This setback meant she had to leave her job, but she wasn't ready to throw in the towel just yet! Tina began mobile hairdressing - and now runs a successful salon from her own home. "Working from home, I'm in control. It's not stressful at all. I get less bag leaks with the Confidence BE® Soft Convex bags - some of the old ones had quite a hard convex and it would give me granulomas around the stoma. Now, I can keep a bag on for about three days."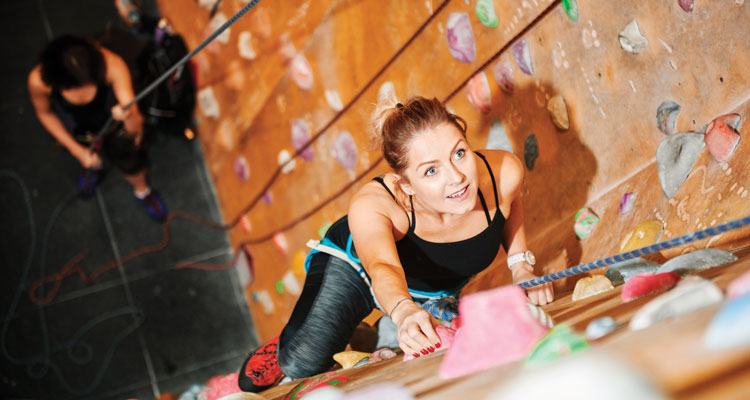 Tina loves the different colours and says the luxurious rustle-free fabric makes it feel like Gertrude is wearing a designer dress. "I love the Confidence BE® Soft Convex bag. It doesn't hold the air in as much as the other bags - when I'm at work I don't have to worry, I carry on hairdressing and look good".

"I forget I have a bag on when I'm climbing."
When she's not busy styling hair, Tina's scaling the walls with friends at her local climbing centre, where she welcomes the bag's extra comfort,flexibility and security. She initially got into climbing to compliment yoga. When climbing, she says "I forget I have a colostomy bag, because there are no leaks with Confidence BE® Soft Convex. I'm thinking of safety and nothing else. It hasn't leaked on me and I trust that it won't."
Confidence BE® Soft Convex's new improved filter, Tina is able to get a better night's sleep too. This is really important for her active lifestyle, as she still gets very tired. She is thrilled that she no longer has to get up several times during the night to let out air of the bag. "I remember the first time I wore it I woke up the next morning and forgot I had a bag on because there was no air in it. Since I've been using this new range I've not had any problems with work or climbing. I can carry on and be confident with any activities.
To hear more stories about living with a stoma, listen and subscribe to our podcast 'Me, My Bag and I' which is now available free on iTunes and Spotify.
If you'd like to try Confidence BE® for yourself, order a FREE sample today and let us know how you get on by saying hello@salts.co.uk.