What's new?
Keep an eye on our news feed, where we'll publish everything that's happening in the world of Salts Healthcare.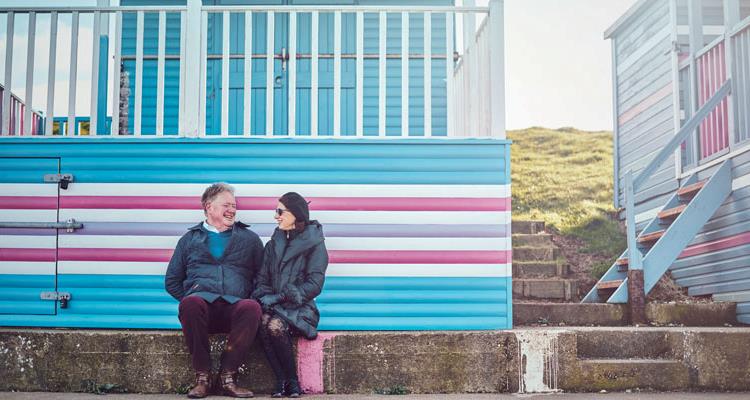 Ian and Kate - Learning to live with a stoma together
As a successful business manager, 59-year-old Ian was used to jetting all over the world. Then in 2008, life stopped in its tracks when he was diagnosed with bowel cancer."I was sat there and the doctor turned the screen around and said, 'You might as well read this for yourself' and it said 'advanced sarcoma'. It's this size and this shape" He recalls. You're not quite sure if you're going to live or die, but you've just got to get on with it." After chemotherapy and radiotherapy, Ian was booked in for an ultra-low anterior resection, which would result in a stoma.
His wife, Kate, remembers the moment their lives were turned upside down. "We went from a life that was very busy to suddenly being at home. Ian was housebound, he was seriously, seriously ill. After a long time, he started a back-to-work programme and we tried to get back to normal, but then he fell ill again and that resulted in another ilesotomy." At first, Ian adjusted quite well to having a stoma. The couple then decided to take each day at a time and based most of their activities at home.
But it wasn't long before Ian started experiencing leaks which resulted in him changing his type of bag. "Now, instead of a flat bag, I have a convex bag because I was having leaks. I developed a parastomal hernia, which has gradually got worse and worse. So, I recently tried new Confidence BE® Soft Convex, which has been a revelation. This is all due to the convex bags having better flexibility to bend with motion and have a closer fit to the stoma."Now, I have the confidence to walk into any place and not feel panicked that something bad is going to happen."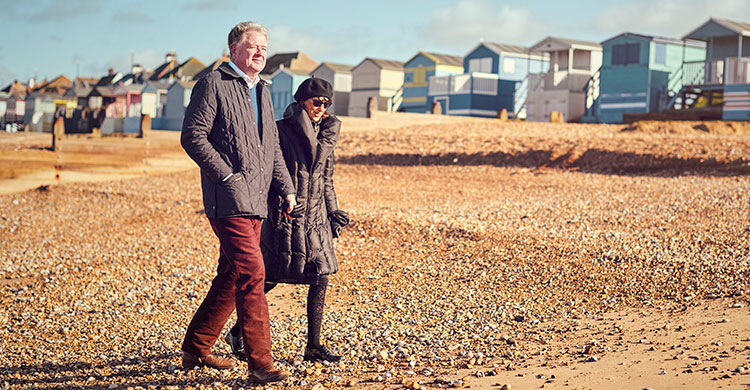 Despite suffering from fatigue, Ian acknowledges the importance of being active and enjoys gentle walks on the beach with Kate as often as he feels able. Having a bag that fits properly makes all the difference. "It's very important to walk, to take exercise, not to get into the patient syndrome and try to get on with normal life. The Confidence BE® Soft Convex moves with you. It fits well and the cuts around the flange help it adapt to the shape of your body, in this case fitting around Ian's hernia. "I've tried most of the products on the market and some of them have ended up giving me skin problems, irritation and bleeding, which is no good at all because you've got to wear these things 24/7."
"You've got to keep looking forward and not
backwards. You've got to look at what you can do."
As well as the incredible support from Kate,Ian has formed a close relationship with his dedicated Stoma Care Nurse, Mireille, who added that the new bags have really helped Ian to adjust to his new life. Unfortunately not everyone has a well-spouted stoma and may need a soft convexity. With this new bag, Ian doesn't suffer from ballooning anymore, because the filter is bi-directional. It lets air out, but also lets air in, which helps the contents to drop down. This gives him more security at night and a better sleep. "Now, I have the confidence to walk into any place and not feel panicked that something bad is going to happen."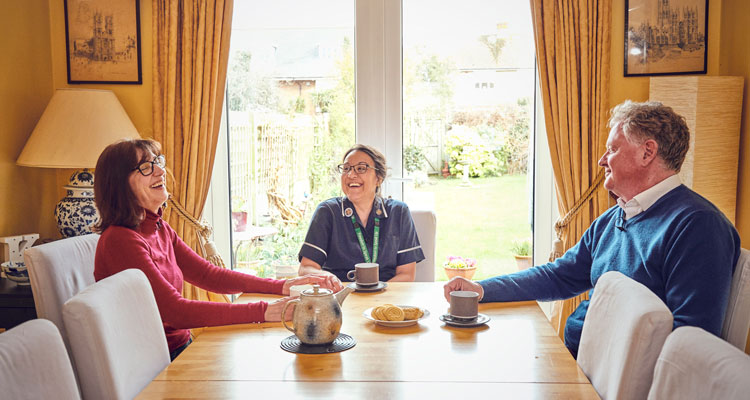 Ian also likes the highly water repellent new cover material. "The new bags are fantastic. You can have a shower and it dries very quickly" That means less time waiting for the bag to dry, and no damp patches on clothes when getting dressed in a hurry.
There's no doubt that life has changed dramatically, but Ian still enjoys socialising, playing cards, and having family and friends over for lunch. He's delighted to have found Confidence BE® Soft Convex and is looking forward to the future with the love and support of people like his wife and his Stoma Care Nurse that make a real difference.
To hear more stories about living with a stoma, listen and subscribe to our podcast 'Me, My Bag and I'.
If you'd like to try Confidence BE® for yourself, order a FREE sample today and let us know how you get on by saying hello@salts.co.uk.