What's new?
Keep an eye on our news feed, where we'll publish everything that's happening in the world of Salts Healthcare.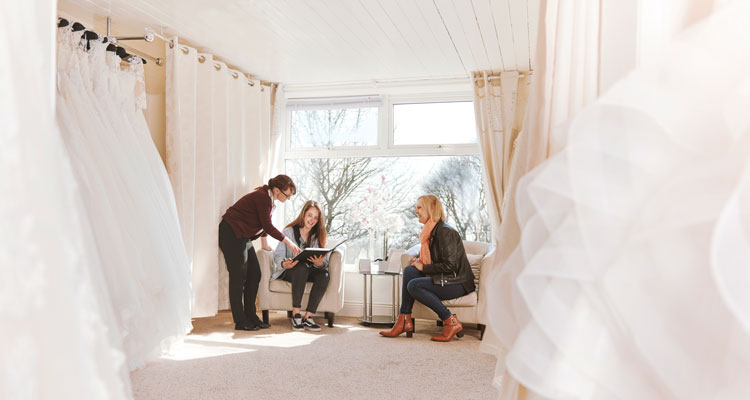 Gemma and Vic - Getting married with a stoma
From the age of 19, Gemma had been seriously poorly, constantly being sick, losing weight and spending hours on the toilet in pain. After years of thinking she had Irritable Bowel Syndrome, tests revealed Gemma was riddled with ulcers. The doctors tried a lot of different operations, but nothing worked, and then the consultant mentioned a stoma. "At the time, I thought I'd rather die. It wasn't what I wanted at all. But, a few years later, I realised I couldn't live like this anymore".
After suffering more setbacks, Gemma took the difficult decision to have a permanent stoma. By this time, she had been with her partner, Vic, for a year and was worried about her reaction, but Vic has always seen the stoma as a positive thing. In fact when she found out that Gemma had tried everything else and that having a stoma was her only option she said it was a "no-brainer".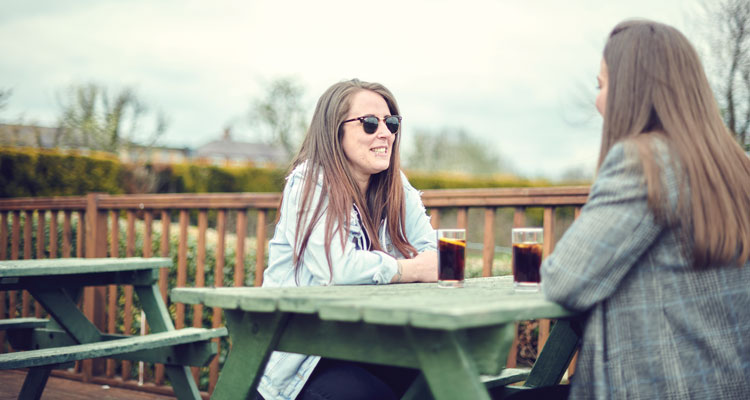 Even though at first Gemma struggled to accept her new stoma, the couple haven't let Gemma's health problems affect their relationship and Vic proposed to Gemma on a cruise in 2017. The couple are currently planning their wedding together. During this planning Gemma was desperate to find a bag that wouldn't show under her dress. She is now pleased to have the new Confidence BE® Soft Convex bags which she thinks blend in so well with her clothes, especially her wedding dress and says it'll give her more confidence on the day.
"I'm not as stressed and worried about my
wedding day."
The choice of different colours has been vital in helping Gemma become more comfortable with her stoma, as she can coordinate her bag with whatever she's wearing, and is happy the new bags look and feel a lot less like a medical device than her previous ones. "Having a stoma does make things more stressful and I'm still worried about the big day and how I'm going to change my bag, but since I've been using Confidence BE® Soft Convex I've noticed a massive difference." Gemma also appreciates that the new bags are much more comfortable and make less noise, saying that "The new bags will make me feel more confident because I won't feel paranoid that you can see it or hear it as I'm moving."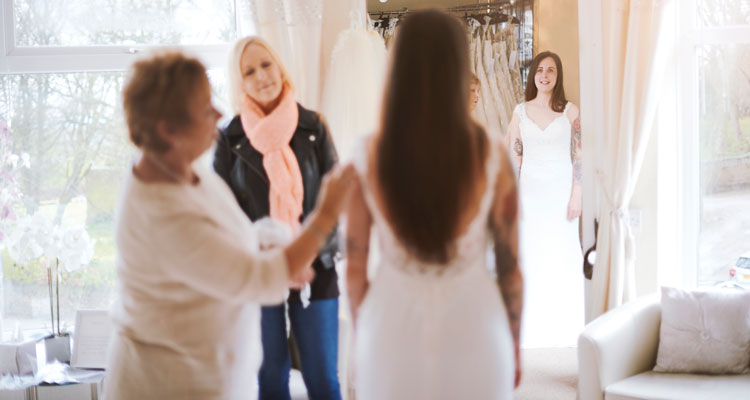 Vic has noticed a difference too. "Gemma has started wearing jeans again which has been a massive step because she feels much more confident with the different colours."
Despite close family and friends being aware of her stoma, Gemma was previously concerned that the bag might fill with air and be visible on her wedding day. But, thanks to the advanced filter system on Confidence BE® Soft Convex, ballooning is no longer a problem."These bags are flatter. They don't blow up, so it's much more discreet," added Vic. With less to worry about, Gemma can feel more confident in her dress and the couple can concentrate on enjoying their big day.
To hear more stories about living with a stoma, listen and subscribe to our podcast 'Me, My Bag and I' which is now available free on iTunes and Spotify,
If you'd like to try Confidence BE® for yourself, order a FREE sample today and let us know how you get on by saying hello@salts.co.uk.