What's new?
Keep an eye on our news feed, where we'll publish everything that's happening in the world of Salts Healthcare.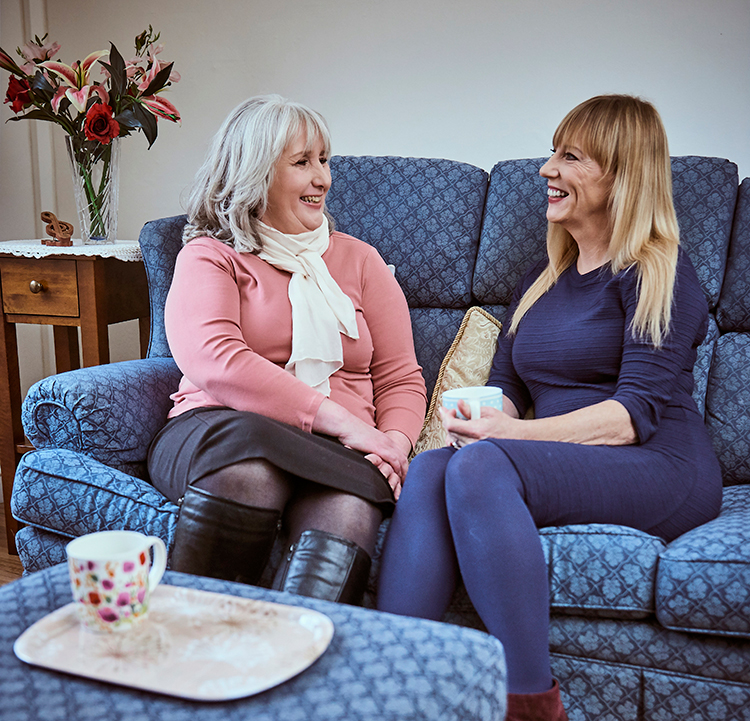 Transforming Lives: Jackie and Michaela
In our latest series, we're sharing patients meeting with staff from Salts Healthcare to discuss Confidence BE®. We now share our next story with you.
As part of the development process for Confidence BE®, a number of focus groups were held with patients to discuss elements of the new stoma bag. Patients were asked about current designs, their views on these, and for their opinions on a number of prototypes our design team and engineers had produced. The feedback gained from these focus groups was invaluable for the development of Confidence BE®.
"I can honestly say with new Confidence BE®, a little 1% of me has gone into it."
That's where Jackie comes in. Jackie was heavily involved with the Confidence BE® focus groups from the outset. Salts Clinical Nurse Specialist - Innovation, Michaela Parker, popped in to see her for a cuppa and a chat to discuss Jackie's role in the development of Confidence BE®. The pair began speaking about the focus groups and how being invited to them made her feel. For Jackie, speaking about what she wanted from a product was amazing, mentioning how special it was to be able to "just talk".
"I felt really special to be asked to be part of the focus groups... to be invited to put my thoughts forward and be asked what I wanted was so nice."
Michaela knows just how important focus groups are for both Salts Healthcare and patients. As a Clinical Nurse Specialist - Innovation, Michaela's role is to be the patient's voice – to take on our customers' comments and to feed these back to the team at Salts Healthcare to make better products. But, holding patient focus groups help to breach that gap and they are fundamental for new product development.
The conversation then turned to stoma surgery and Jackie's journey. As someone who has had a stoma for 29 years, it's not always been an easy ride. Jackie has always been a very positive person, but adapting to life with a stoma took a toll on her husband. She was a newly-wed and her partner was struggling to come to terms with the change. For both Jackie and her husband, the turning point came in the form of a Stoma Care Nurse, who helped her husband understand that her stoma had saved her life. It was from this point on that Jackie could move on with her life.
To see more of Jackie and Michaela's chat, please follow the link: Watch YouTube video.
To celebrate the launch of Confidence BE, we're sharing a series of stories like Jackie and Michaela's, where employees from Salts Healthcare met with patients to talk about their involvement in Confidence BE®. We make products, but we never forget our devices are for real people. Read more stories like this here.