What's new?
Keep an eye on our news feed, where we'll publish everything that's happening in the world of Salts Healthcare.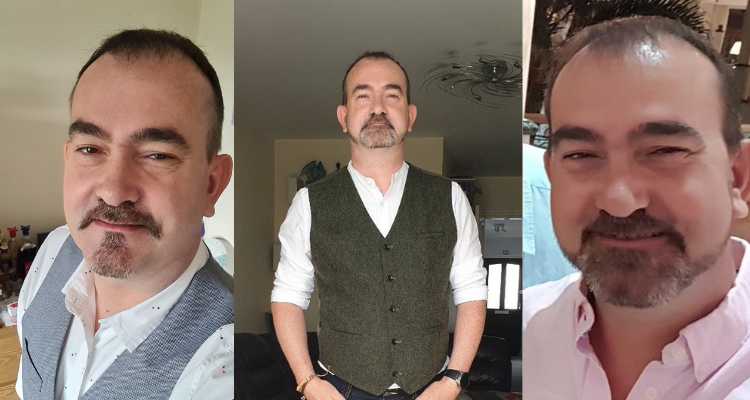 #ShareYourStory: Bob
Bob is aged 55 and has a Colostomy as a result of 2 emergency surgeries.
Accepting 'Fred' the stoma
It wasn't the initial surgery, but the second one where Bob woke up with a stoma. He admits that he didn't really want it to happen but following ongoing complications, he had to face and accept the fact that it was necessary.
At first, Bob was very pragmatic about it and had no choice but to accept it, however, it wasn't until returning home from hospital and once he had started taking care and changing his own stoma when he experienced the emotional wobbles of the situation.
As many people do, Bob gave his stoma a name, 'Fred'. Bob's take on living with a stoma is that he looks after Fred and Fred looks after him. We love that!
The new normal isn't that much different
After surgery, Bob's life did change in many aspects. He had to be more cautious and prepared for every time he goes out; planning the journey, where the nearest toilets are and how long the trip will be, but as his life settles into a new normal, he says it's only slightly different to before. He has since returned to work, where his colleagues have been the most supportive and still enjoys going out to pubs and restaurants, he says his Salts products have helped this confidence return in him.
Salts Products have helped build confidence again
Luckily for Bob, his experience with stoma care products has always been great. He has a great relationship with his stoma care nurses as well as the Medilink team who deliver his ostomy products. Bob prefers to use the Salts Confidence BE® Drainable bags and the Salts Adhesive Remover Spray to manage his stoma. Bobs words are, "Over time, I have realised that 99% of the time they will do their job perfectly and so I can relax and not worry."
Bob's Mantra
"I would say to build your confidence in your own way, taking advice from the professionals and from support groups but adapt it if you need to, make it work for you. I have found some support groups better than others, that are more positive and that you feel comfortable in. I have slowly pushed my boundaries, for example showering, I used to keep my bag on and put a plastic bag taped over it! Then I stopped using the plastic bag as I became more confident and now I shower without the bag on! Everyone is different, every path is different but if you take advice on board and the experiences of others, you will find a way that suits you."
We would like to say a big Thank You to Bob for sharing his story with us.
If you are interested in sharing your story with us, please get in contact here.