What's new?
Keep an eye on our news feed, where we'll publish everything that's happening in the world of Salts Healthcare.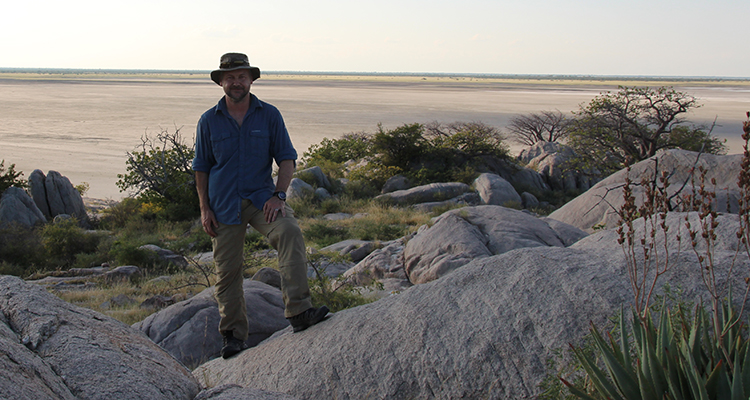 My bag always works. I was more worried about being eaten by a lion.
James Whitford – Geophysicist, mountain-biker and adventurer. This 45-year-old from Staffordshire is always organising his next challenge. Whether he is travelling with his work, or holidaying with wife Cat, he has visited some of the remotest regions of Africa, with no medical facilities for hundreds of miles… oh, and did we mention James has an ileostomy, takes daily medication to suppress his ulcerative colitis, and wears the new Confidence BE®, in black?
As a geophysicist, James spends much of his time analysing what's beneath the earth's surface – so his bag is one of the last things on his mind, when he's working remotely. He said: "I don't have time to think about 'other' things. When I'm working away, I have a limited time to conclude my business. When I'm holidaying, I want to enjoy the surroundings."
Those surroundings include a recent camping trip to Botswana. Together with Cat, they helped a friend organise trips for his camping and safari business. He said: "We saw giraffes, tigers, rhinos, snakes, spiders as big as your hands – and, one-night, a pride of lions passed through our campsite. Bags – and changing them – were the least of my worries. You are in the wild, so you have to respect your surroundings, habitat and the animals."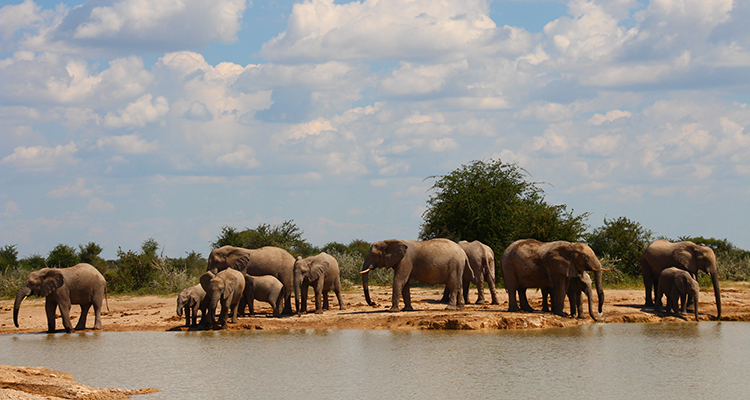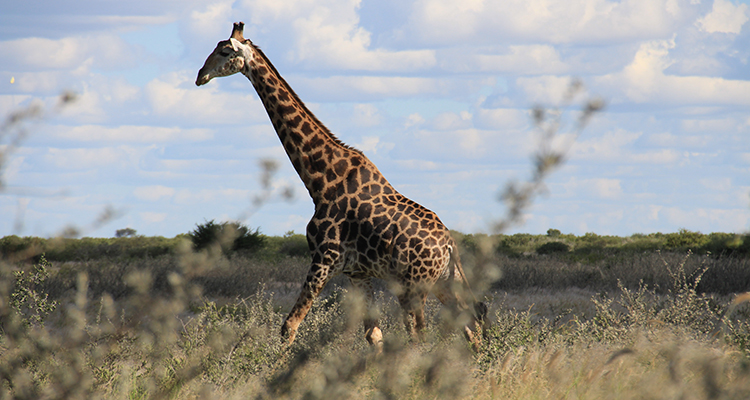 James is very hands-on when he is surveying. Digging the soil; pushing equipment around. The temperature is always high, and the dust and dirt leave a film on your body and clothes. "We have to drink a lot to keep hydrated. When we're working there are normally showers at camp, because there are lots of people, who are all part of a team or project. But when we go on holiday, it's a little bit more basic. We've been camping to Namibia, Morocco and, earlier this year, Botswana. Washing was a bit basic… we stood on the car roof and created our own shower by tipping buckets over each other. It was great fun."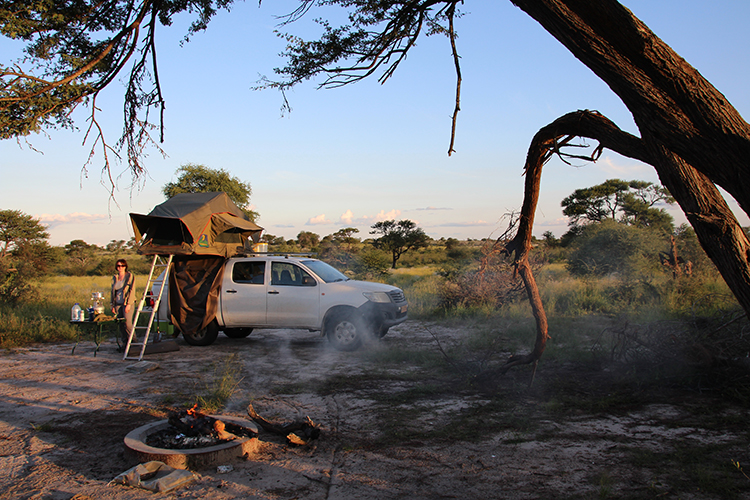 It's not all fun. This isn't glamping, it's basic camping – not to mention the 35 degrees heat, with poor roads forcing the team to dig out their vehicles at least once a day. Sweat, dirt, movement, lifting – it's not everyone's idea of a normal day. All the features of the Confidence BE® bag were well and truly put to the test in these conditions! James needs to have confidence in his abilities as an extreme camper, and in his physical and mental strength. He has to keep his bags and medical kit sterile, and be able to change his stoma bag at a moment's notice – sometimes with basic, or indeed no, facilities at all.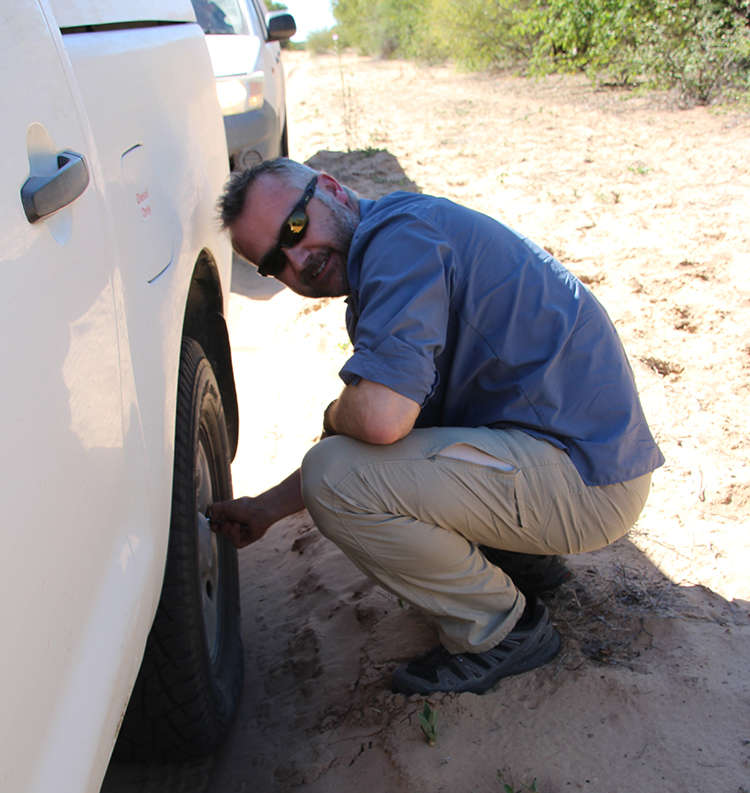 "I know I can wash quickly, apply the adhesive and rely on the fact that, within a few minutes, I'll have a good adhesion, so can just get on with what I was doing. It's also good to know that my bag's cover material is highly water-repellent and helps prevent perspiration when you are in such a hot climate. Years ago, when materials were different, I had to wait until late at night to change because I needed time for the adhesive to stick properly. There is nothing worse than, last thing, when you should be relaxing, having to change. With Confidence BE®, I can change in the blink of an eye – whenever and wherever I want."
Adventurer James has to be the ultimate 'pouch planner'. He said: "I at least double the product required for each trip by packing one lot in my hand baggage, with the others in the aircraft hold. I leave the medication in their original boxes with the official stamps, as this helps at Customs – although I always forget the travel documentation available from Salts to help travellers! At home, I change every other day. But when I'm away, I take enough for every day. Also, because you are using many different forms of transport just to get to the location, you have to factor in losing your luggage. So, I pack my bags and medical kit in my hold luggage; a spare set in my hand baggage; and Cat, if she is with me, has another spare kit. I've never needed the spares due to problems, but it's nice to know I never have to worry about losing them in transit or getting delayed while away."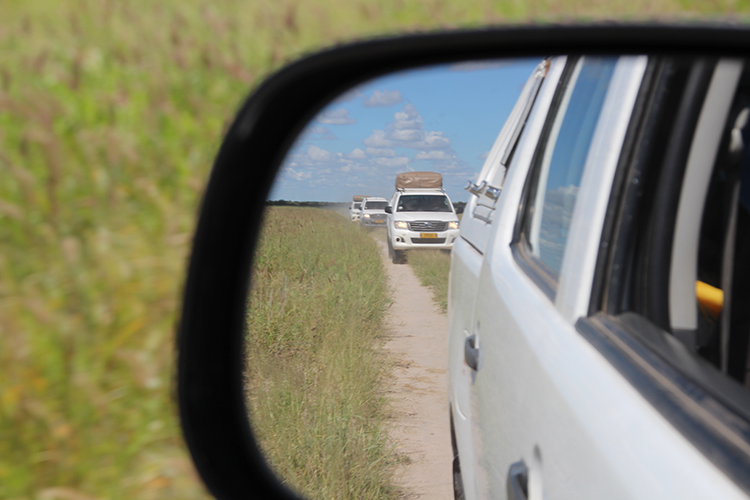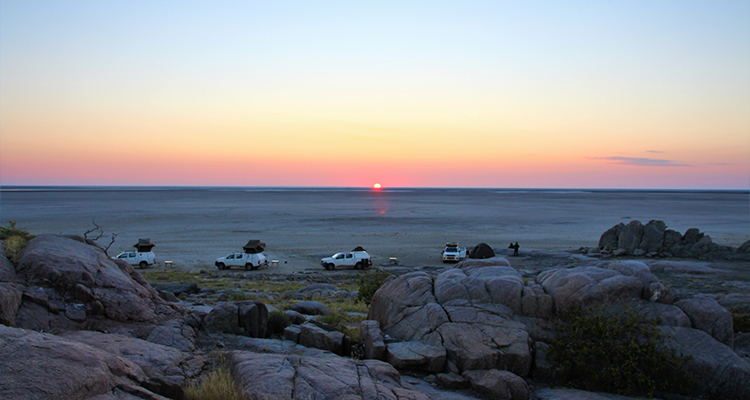 James was first diagnosed in 2003 with not one, but two, conditions. He had the symptoms of both ulcerative colitis and Crohn's disease, so was put on a course of strong steroids. Fast forward to 2004 and James started finding lesions all over his body and ulcers in his mouth and stomach, causing significant pain and making eating almost impossible – his weight dropped from 11 to 7½ stone. He was sent to hospital, but discharged after two weeks and prescribed different steroids.
James's parents started to take care of him at their home in Scotland – and it was after another trip to the hospital, in Inverness, that he had the fortune to meet both an incisive gastro-intestinal surgeon and an inspirational stoma care nurse. The team at Raigmore Hospital realised what the problems were and immediately performed an ileostomy.
James speaks of when he was on the hospital ward, post-op: "I came around and found myself on a ward full of people who had all been under my surgeon, who specialised in amputations, as well as creating stomas. You'd laugh if it wasn't real, but those days in that ward taught me something: I might have a stoma, but I was a lot better off than those poor people beside me."
My travel mantra is 'Trust. Forget. Relax.' I have far better and bigger things to worry about than my bag. I'm fortunate to be able to travel to some beautiful countries for both work and pleasure, meeting new people, watching wild animals. I love Confidence BE® because it's 'less medical' in material and design than previous bags; there aren't any leakage problems due to great adhesion from the dual-thickness Flexifit® wafer; and it's so easy to change at any time. Confidence BE® features blue guided touchpoints to clearly identify which parts of the bag 'do things', making using the bag very intuitive. I can therefore forget about what I have to do with my bag and just get on with my life, enjoying what I do. I am now planning trips to Iceland and Northern Russia – and I am sure that whatever I do, and wherever I go, Confidence BE® will be along for the ride.
To find out more about Confidence BE® or to order samples click here.