What's new?
Keep an eye on our news feed, where we'll publish everything that's happening in the world of Salts Healthcare.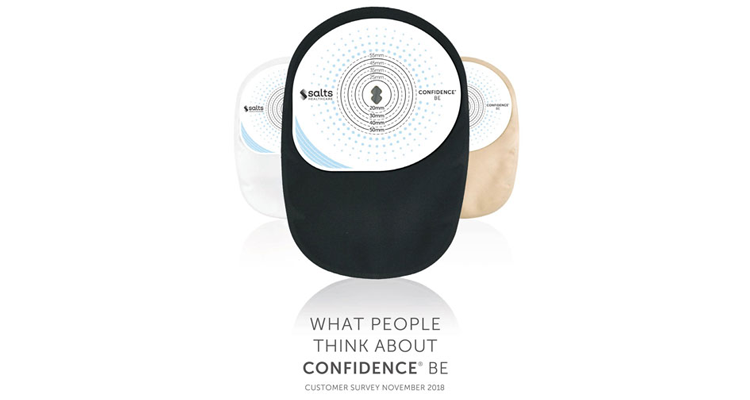 BE Opinionated: 94% of people would recommend Confidence BE®

Confidence BE® was launched in November 2017. A year on we asked people using Confidence BE® to tell us what you think about the new bags.
Listening to people who use our products helped us create our most innovative bag ever. With a host of clever design features, including a unique filter system and quick-drying cover, we hoped to address some of their concerns.
Their opinions matter to us so naturally, we couldn't wait to hear what they think.

PEOPLE WANT TO BE COORDINATED
Our research told us that they wanted bags that didn't look like a medical device so we introduced a choice of colours.


PEOPLE WANT TO BE DISCREET
Odour, ballooning and pancaking was top of our priorities so we developed our most effective filter with a 2-way airflow feature.

PEOPLE WANT TO BE COMFORTABLE
We understand that feeling comfortable is important so we designed the bag with anti-sag stitching and a dual-thickness wafer with a super-absorbent core, so it feels secure and comfortable.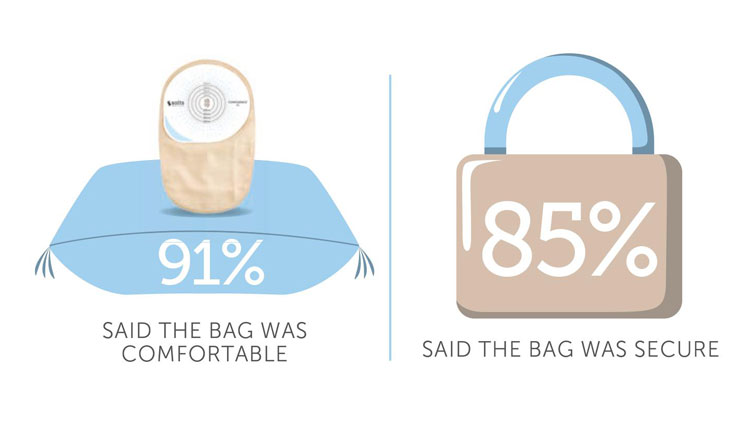 WHAT ELSE DID THEY LIKE ABOUT CONFIDENCE BE®?


92% SAID A SHORT DRYING TIME IS IMPORTANT
Confidence BE® is made from a highly water-repellent fabric that dries quickly.

99% LIKE THE TEXTURE OF THE BAG MATERIAL
Confidence BE® bags are made from a specially designed, durable, hydrophobic fabric that doesn't rustle and feels soft against the skin.

WHAT DOES IT MEAN TO PEOPLE?


If you would like to download the full results of the Confidence BE® customer survey, then please click here.

*Customer Survey 2018, Data on file, Salts Healthcare (379 people took part in the Customer Survey)