What's new?
Keep an eye on our news feed, where we'll publish everything that's happening in the world of Salts Healthcare.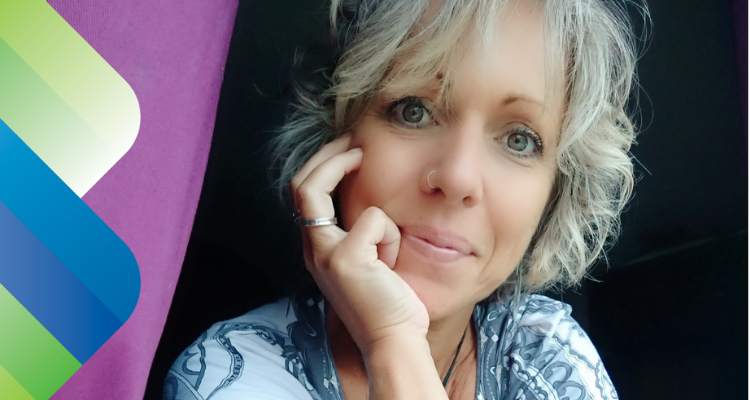 #ShareYourStory: Deborah
Deborah, aged 44, lives with an ileostomy after battling both bowel cancer and lynch syndrome.
Having stoma surgery
An ileostomy was the result of a second bowel cancer diagnosis for Deborah. Whilst she felt prepared for the surgery itself, she felt massively unprepared for the stoma at the end of it. Despite this, the stoma care nurses were gentle and encouraged her to change her bag to get used to this new change as soon as possible. Home time was very daunting for Deborah, which is completely normal, however, slowly but surely she started to get to grips with things. 6 weeks after returning home, a specialist came out to show Deborah some gentle exercises which really helped recovery and confidence.
How having a stoma changed Deborah's life
The second lot of bowel cancer was caught very early on, it was picked up via routine surveillance due to lynch syndrome and this is when a stoma was decided upon. Deborah didn't feel ill and certainly didn't want to go ahead with stoma surgery and it felt very unfair to start with. 2 years later, Deborah is doing great and accepting her stoma. She also now has more peace of mind about the cancer returning for the third time, which specialists thought would happen.
Experience with stoma care products
Deborah was first introduced to Salts Healthcare via a stoma care nurse. As soon as Deborah saw the Confidence BE® bag in Black, she immediately asked "can I have that?" As someone who hated boring, flesh-coloured underwear, the choice of colour with Salts gave Deborah much more confidence in wearing an ostomy bag and was a game-changer for her mentally. Due to leaks, Deborah had to move to convex and had to switch providers and was devastated but it wasn't long before we introduced Confidence BE® Soft Convex and Deborah was back with us!
As well as these bags, Deborah is a fan of our Salts Adhesive Remover Spray.
Advice from Deborah
Getting in good physical shape before surgery can help recovery
You will learn to develop a mutual existence relationship with your stoma
Don't look at your body through other people's eyes, only yours
Know that there is a lot of support out there to tap into
Always keep an eye open for the nearest loo!
Own it, don't let 'it' own you
'Blinging up' your bag on occasions gives you the power and can be fun!
Ladies: buy an expensive bag to carry around with you for all of your kit.
We would like to say a big Thank You to Deborah for sharing her story with us.
If you are interested in sharing your story with us, please get in contact here.