What's new?
Keep an eye on our news feed, where we'll publish everything that's happening in the world of Salts Healthcare.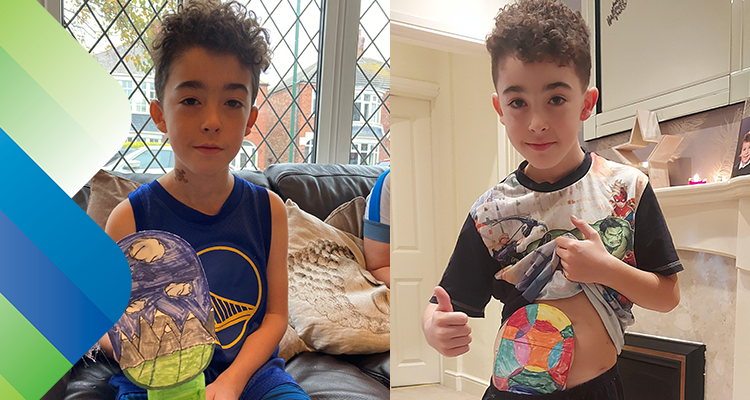 #ShareYourStory: Ashton
Ashton is 9 years old and has a colostomy. His ostomy surgery was a result of a burst appendix and perforated bowel. After a couple of surgeries, spending 2 days in ICU, as well as Ashton being so young, we are especially touched to see how positive he has remained and how he continuously tries to inspire others.
Staying positive
Since having his stoma surgery, Ashton hasn't yet been able to return to school and see his teachers and friends. His stoma can also be very annoying at times!
However, his stoma has given him the chance to help other children in his situation stay positive in a very creative way. Ashton likes to draw pictures and designs on his stoma bag in a bid to influence others to think assured and optimistic about their stoma – and they're lovely designs!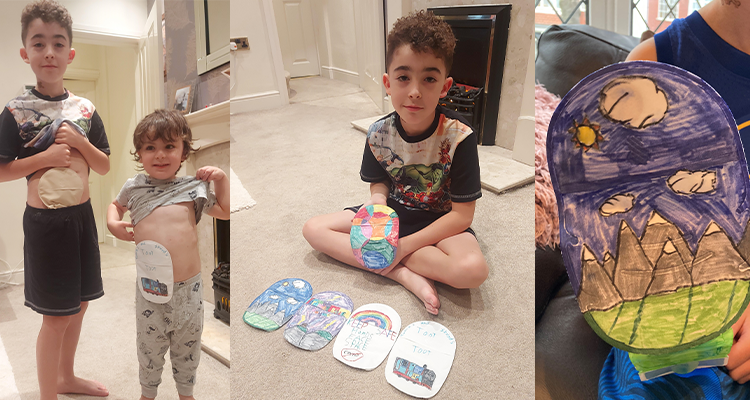 Ashton's product experience
Thankfully, Ashton has had a good experience with the products he has used – he has found them useful. If he ever has any problems, his stoma care nurse helps and assists with finding an alternative and generally, most products are easy to use.
Ashton uses Salts Confidence BE Soft Convex bags from our Confidence BE ® range along with our No-Sting Stoma Paste and Barrier Film Foam Applicator from our additional products.
Ashton's Mantra
"The stoma is not as scary as it looks. You can still live your life and do things you love doing. You don't have to worry about any pain because the stoma has no nerves! Also, don't be ashamed and don't think you're going to get bullied because you're not."
We would like to say a big Thank You to Ashton for sharing his inspirational story with us
If you are interested in sharing your story with us, please get in contact here.