What's new?
Keep an eye on our news feed, where we'll publish everything that's happening in the world of Salts Healthcare.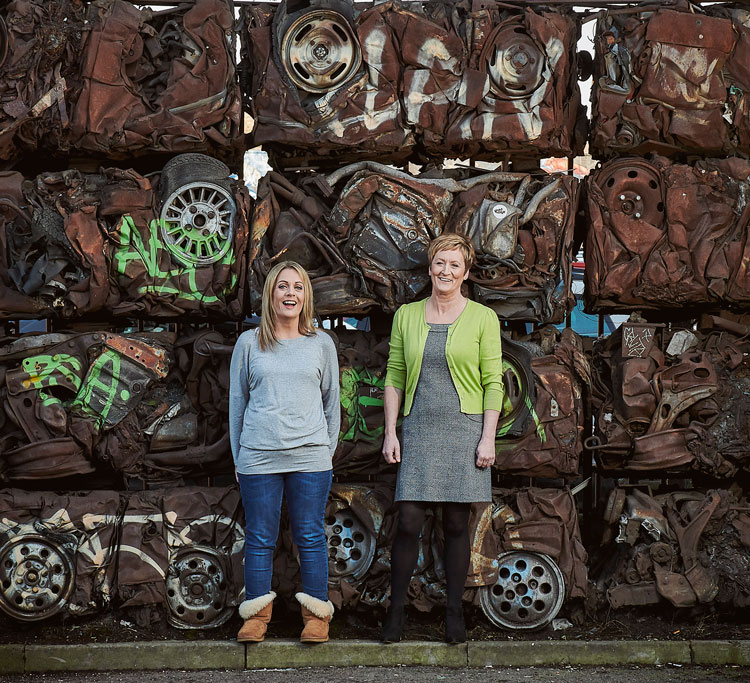 In conversation: Caroline & Gill
Our latest series; 'In conversation' shares customers meeting with staff from Salts Healthcare to discuss their journey, how Salts helps to deliver better care and how people living with a stoma benefit from our service.
"It was a big operation, but a small price to pay to feel well."
Experienced Stoma Care Nurse, Gill Wilson, was in awe of Medilink® customer, Caroline. Only ten weeks after having her entire colon removed, she travelled on a train to Birmingham to chat about her journey, looking the figure of health.
An elective panproctocolectomy* is a major operation and recovery can be slow. But, not for Yorkshire lass, 35 year old Caroline Norris. Her symptoms first started in 2016 and she was later diagnosed with Ulcerative Colitis in 2018. Caroline wears black Confidence BE® bag and tells her story to her Stoma Care Nurse, Gill Wilson.
Gill kicked off the conversation to hear why Caroline opted for such a big operation. For Caroline, the decision was a straightforward one. She was aware from the outset that surgery was an option and wanted to remove all of the UC in order to feel well again. Ever since having the operation, Caroline has visualised a series of doors to get through. A door from intensive care to the general ward. The next was changing the bag herself – and the final door to go through will be returning to work.
Gill then wanted to know what Caroline thinks of Confidence BE® and the Medilink® Home Delivery Service.
"Everything about Confidence BE® is good. It's easy to use, looks good, and I feel comfortable…I initially wanted to use my own pharmacy, but you don't realise that for a time after the operation you can't drive. Hence choosing a Home Delivery Service, and I must say it's great…I didn't know I would have this at the end of the phone."
Caroline then went on to talk about the great support network she's had since having the operation, which has helped with her speedy recovery. She personally chose to be open with her family from the start and involved them straight away - including with bag changes. This meant they could help with any concerns she may have had once home.
For Caroline, the surgery was just a small price to pay to feel well. She's now well on the way to a full recovery, and is excited to start a new chapter of her life.
To see more of Caroline & Gill's chat, please watch the full video below:
*An elective panproctocolectomy is the removal of the large bowel (colon), rectum, and anal canal whereby the back passage is sewn closed. The end of the small bowel is then brought through the abdominal wall, forming an ileostomy.