What's new?
Keep an eye on our news feed, where we'll publish everything that's happening in the world of Salts Healthcare.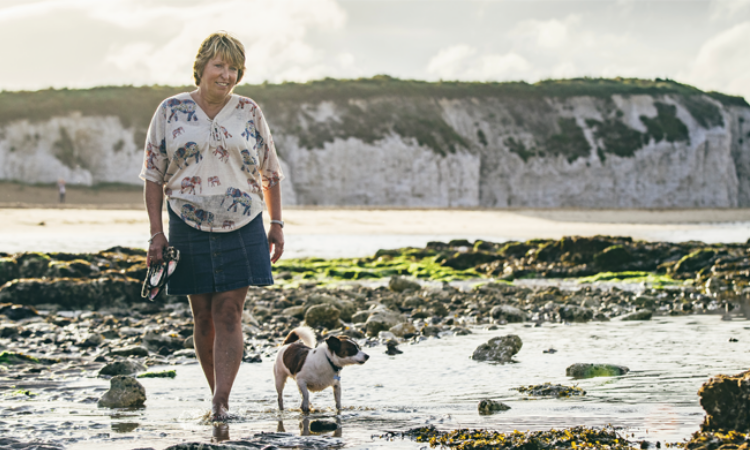 Dawn - Pursuing her passion for swimming
Dawn is aged 56 and loves to swim.
Looking back at her experience with previous appliances, Dawn would find herself needing to change her bag all the time: wake up, change bag, go to work, change bag, come home and go for a swim, change bag, come home and shower, change bag. Dawn now knows and realises; with Confidence BE® this isn't always necessary.
With her previous choice of product and the frequency of change, Dawn's skin around the stoma would usually end up getting quite sore, which is the last thing we want for our customers and something you can help to prevent with our Confidence BE® product. The wafer is infused with extracts of Aloe Vera, which may help to soothe and protect the skin around the stoma.
Something that Dawn loves about Confidence BE® is the quick drying time. The highly water-repellent material dries quickly and helps prevent perspiration. Dawn finds that her bag is dry within 10 minutes, which is great for someone who swims a lot. Whether it's out of the pool or out of the shower, once she's dried herself off and dried her hair – she's fine to get her clothes on straight away, no need to change her bag!
"I really, really love the product..."
We're so glad that Confidence BE® can help Dawn continue to pursue her passion for swimming and enable people to generally BE comfortable, BE confident, BE secure and more!
To hear more stories about living with a stoma, listen and subscribe to our podcast 'Me, My Bag and I' which is now available free on iTunes and Spotify.
If you'd like to try Confidence BE® for yourself, order a FREE sample today and let us know how you get on by saying hello@salts.co.uk.