NHS Partnership Team Overview: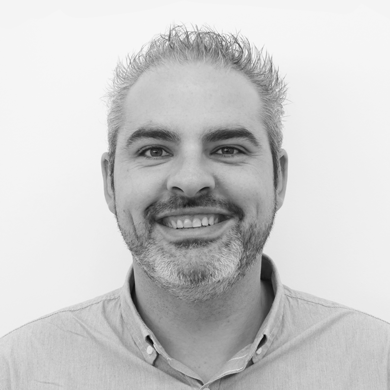 Gary Hetherington, NHS Partnership Manager
Gary has worked with the NHS in various roles for over 18 years. He has a deep understanding of the challenges faced by the NHS and is highly motivated to support informed decision making through accurate data. Gary has a wide remit to work in a partnership role with anyone looking at stoma care design, whether that be in the community with the ICS or in the acute setting with Trusts, Procurement Teams or Stoma Care Nurses. He is dedicated to identifying the needs of both patients and HCPs to find innovative solutions to meet those needs.
LinkedIn: https://www.linkedin.com/in/gary-hetherington-305b7822/
Explanation of the market
Over the last couple of years there has been more of a spotlight than ever on stoma care. There have been a number of national projects running with results expected soon as well as multiple regional projects. There is variation and often a lack of understanding in the way stoma services are run across the UK with some areas now even prescribing through specialist hubs.
Unlike the vast majority of disease areas in the NHS, there is no register for stoma patients, this makes informed decision making incredibly challenging. For this reason we have a team of analysts able to use a vast array of different data to create models that accurately predict the number of stoma patients and expected spend in each trust.
If you'd like to see the data on your trust and how your spend compares with those you match demographically please get in touch.

Examples of our data: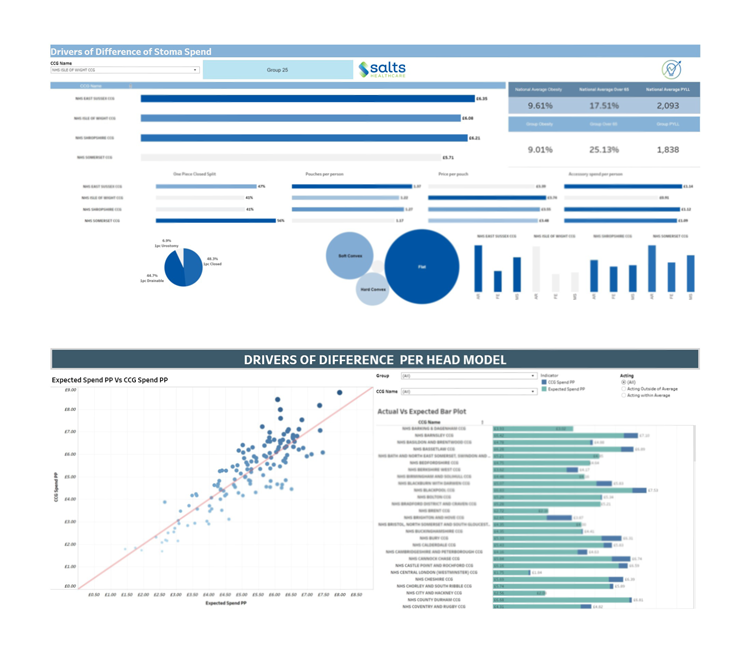 Stoma Patient Analyser
Because there is no register of stoma patients, running reviews in GP practices can be tricky, to make the process as quick, easy and accurate as possible we have developed a Stoma Patient Analyser (SPA) tool that identifies all stoma patients and prioritises their need for a review.




If you'd like to see a demo of SPA in action or discuss using it in your ICS please contact us today.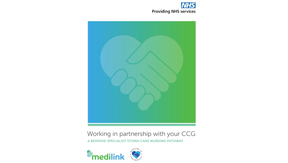 Working in Partnership
Depending on local circumstances we may be able to work with you to offer a bespoke Specialist Stoma Nursing pathway for your ICS, if you'd like more information or a copy of the details please get in touch.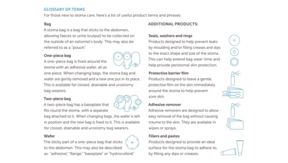 Ostomy Glossary of Terms
If you're new to stoma care you may find a glossary of terms useful, to request a full copy of our glossary of ostomy terms please get in touch.
Informative Videos
The NHS Partnership Team regularly host a series of educational and informative videos for Stoma Nurses, to aid their understanding of Integrated Care Systems and the projects currently being undertaken.
Please keep an eye on this page for new videos to watch.
NHS England Updates: February 2023
What is an ICB, a PBP or a PCN? If you're not sure and you want to know how the structure of the NHS in England has changed recently have a look at our short video. If you'd like to know more or feel a full education evening in your area would be useful please get in touch.