What's new?
Keep an eye on our news feed, where we'll publish everything that's happening in the world of Salts Healthcare.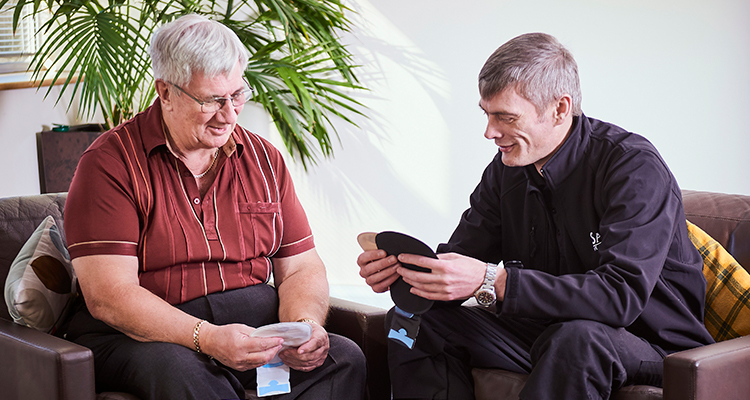 Transforming Lives: Roger meets Rich
"It's a big benefit to be face-to-face and discuss things from the patient's point of view."
Our biggest challenge is to know our customers' thoughts, feelings, wants and needs. We need to immerse ourselves in their world.
With Confidence BE®, that's exactly what we did. Simply talking with different types of people – of all ages, with different needs and wants, helped us understand what they liked, what they didn't, what worked best, what didn't, and ultimately, what they needed.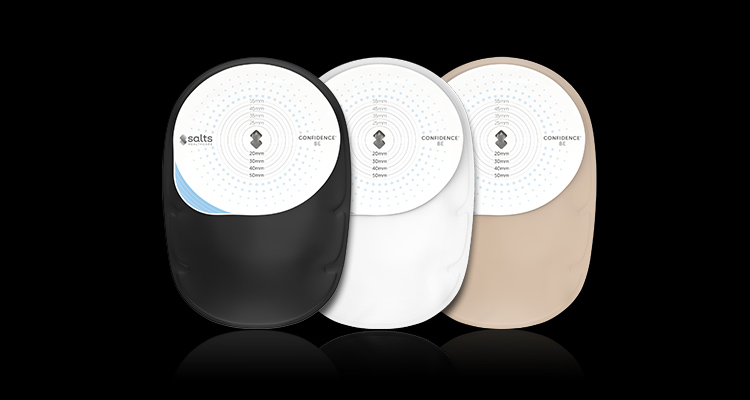 This is where Roger and Rich come in.
Roger, a Salts and Medilink customer, met with Salts Product Engineer, Rich Edwards. They first met at a focus group back in November 2016 to discuss Confidence BE®. Now, they meet again, to chat about their reasons for being involved with the research. Roger to have a normal life, and Rich to produce products that help people lead normal lives.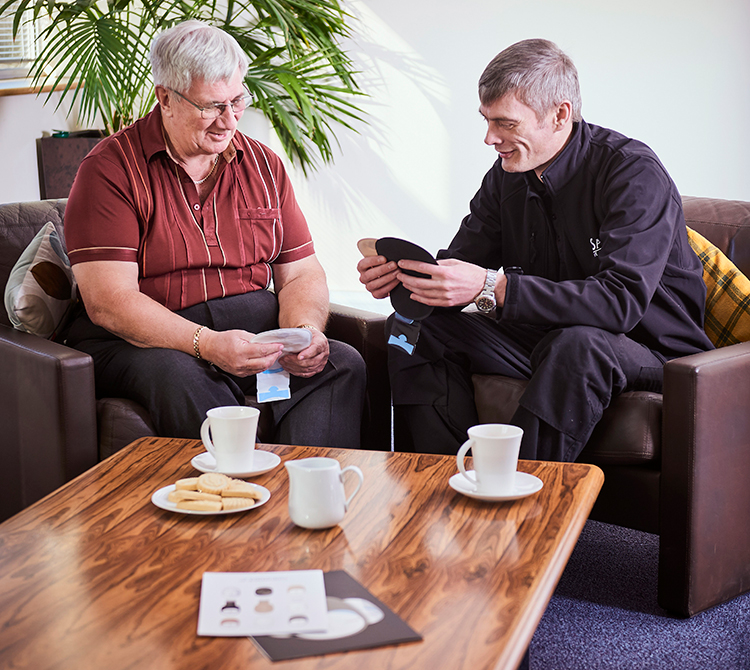 Roger started the chat, wanting to find out how Rich can empathise with patients and how he can help make products that he's never used. For Rich, it's a case of working with products that people need, rather than choose which makes a difference to his working day. Rich is used to dealing with disabilities at his home on a day-to-day basis, which gives him the drive to produce something which gives customers the same benefits of life as he has.
"When I listen to your issues I try to put myself in your position as this helps me to solve them as best I can."
Roger also wanted to know how Rich can make products that he's never used. As Rich explained, that comes down to the customer. Rich says "I always ask, if I had a magic wand and could change one part of your bag to improve your lifestyle, what would it be?"
Rich then wanted to find out from Roger if the focus groups worked, and why. Roger believes focus groups are the best way to sort out any issues, to be able to discuss things from a patient's point of view and to have that one-on-one contact.
To see more of Roger and Rich's chat, please follow the link here: Watch YouTube video.
To celebrate the launch of Confidence BE®, we'll be sharing a series of stories like Roger and Rich's, where employees from Salts Healthcare met with patients to talk about their involvement in Confidence BE®. We make products, but we never forget our devices are for real people.