What's new?
Keep an eye on our news feed, where we'll publish everything that's happening in the world of Salts Healthcare.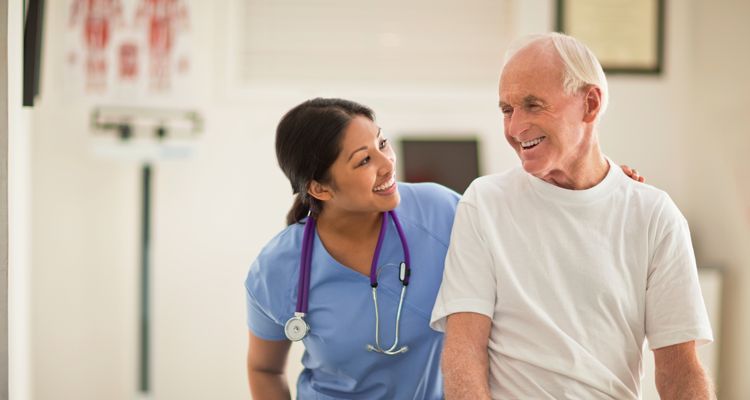 #ShareYourStory: Peter
Peter, 76, had suffered with Gardner's Syndrome (also known as Familial Adenomatous Polyposis or FAP) and now has an Ileostomy.
After stoma surgery, Peter suffered sepsis related to his rectal stump and since then he's had quite a rough experience.
A polyp was found in Peter's Gall Bladder, which was removed as it was turning cancerous, and then Peter started developing kidney stones in his bladder. After having his kidney stones blasted, Peter had sepsis again.

No worries
It is good to hear that Peter no longer has to worry about where the nearest toilets and any accidents that he might have.
He can go to football matches, the theatre and go on holidays without any anxiety about his Ileostomy and stoma bag.

Stoma care products
Peter uses our Confidence® Natural Soft Convex Drainable, so it is great to hear that he doesn't have any times where his stoma bag fails him!
In Peter's experience, his stoma care nurses were very helpful in finding which products were right for him.

Peter's words of advice
"Be patient, especially in the first year and in that time, don't do any lifting. There will be times that a leak will happen, just make sure that you carry a spare bag and supplies."

"I find that leaks rarely happen but I carry extra supplies anyway. Facebook groups such as Colostomy UK can be really helpful in getting help and tips and where one can rant where people actually understand."

"Hernia support belts are good for lifting. The main thing is if you do have an accident, don't panic and get into rhythm of doing things, it will make dealing with problems easier, and of course, if you have any problems contact your stoma nurse."

Thanks to Peter for sharing his story with us!
If you are interested in sharing your story with us, please get in contact here.