What's new?
Keep an eye on our news feed, where we'll publish everything that's happening in the world of Salts Healthcare.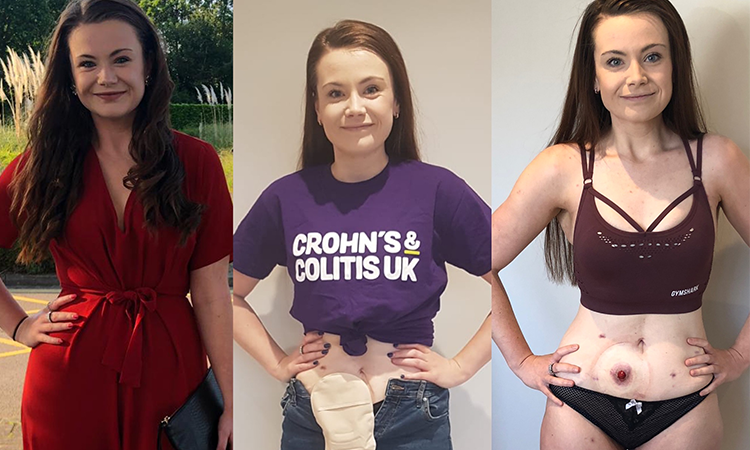 #ShareYourStory: Millie
Millie is 24 and has an ileostomy after suffering with Ulcerative Colitis.
Waking up from surgery brought worry for Millie. She wasn't sure how it would look and didn't really have much knowledge on what exactly it was – so this came as quite a shock.
In the following weeks, Millie learnt more and more, she was fitting her stoma bags and developing her own techniques.
As time went on she became more comfortable with wearing particular clothes again – such as jeans that some may feel uncomfortable wearing for a while.
Going out for the first time was also a concern of Millie's. She asked herself questions such as "What if people can see my bag?" and "What if my bag leaks?"
With the support of her mom, she was reassured that everything would be okay.

A new lease of life
Stoma surgery has changed Millie's life for the better. She says that she can now live life like a normal 24 year old. She enjoys working out, clubbing and festivals - she even plays for a badminton club, which is so encouraging!
Millie wants to inspire others experiencing a similar situation – she wants to remind them that if they can get through this they can get through anything.
Millie is finally starting to love herself for who she is.

Stoma product advice
"Don't settle until you're happy!" is Millie's advice when it comes to stoma bags. Having tried at least 5 different bags, Millie now uses Confidence BE® bags and is having less leaks. She is happy!
Top tip from Millie: make sure your bag size is accurate and if you're worried about the bag adhesive you can find products such as Flange extenders and Mouldable seals for that extra protection.

Advice from Millie
"Remember that life is tough but so are you! You will have bad days and want to give up but don't. Think about how your life was before your stoma... were you going to the toilet 40 times a day, couldn't go to parties and having accidents?"

I was and now I'm 4 years on with my stoma and it's changed my life, it just takes time to process it."

Thank you, Millie, for sharing your story with us!
If you are interested in sharing your story with us, please get in contact here.