What's new?
Keep an eye on our news feed, where we'll publish everything that's happening in the world of Salts Healthcare.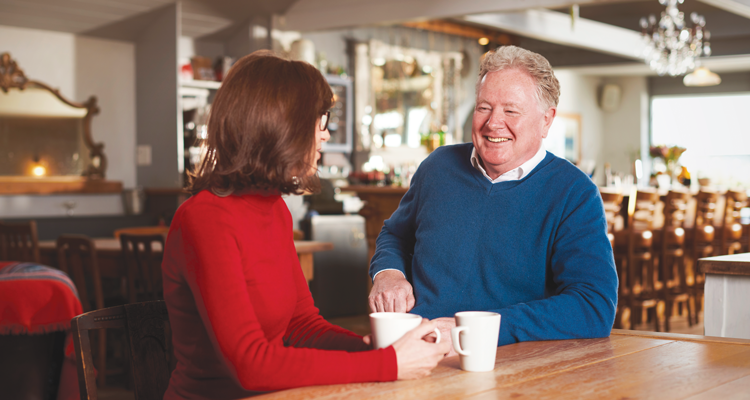 It's a Team Effort
Ian and Kate have had support from their Stoma Nurse Mireille for 11 years and her support has been so important. Right from Ian's first diagnosis to ongoing care throughout his time in hospital to life back at home.
They are very grateful for the psychological support as well as the physical care she has given them both throughout Ian's journey. Kate says she doesn't know where they would be without Mireille! She has made this whole process so much easier.
Always there
Ian first met his Stoma Nurse Mireille 11 years ago when she came to site the position of his stoma prior to surgery. She has been providing ongoing help ever since, which Ian said is key to helping to adapt to living with a stoma. Mireille has also been a huge support for Ian's wife Kate.
She found his initial diagnosis harder and struggled seeing him so ill. However, Kate says she doesn't even notice the bag now, just the fact he is getting better. She is amazed how quickly you adapt and get used to it, and feels the stoma has given his life back. Mireille has always given them confidence from the first day with her knowledge and support.
Fatigue is different to tiredness
Ian says he cannot do some of the things he could before having a stoma, such as his bike rallies and he suffers with severe fatigue. However, he has found other ways to enjoy life that he couldn't before due to being so ill.
Looking for the positives
Ian and Kate both believe in not looking at the negatives to a situation, but instead finding the positives.
You can listen to the full podcast episode below:
Alternatively, you can listen to this podcast episode by searching for 'Me, My Bag and I' on your preferred podcast platform.
We'd love to know what you think of the podcasts so don't forget to rate it and leave a review on iTunes.