What's new?
Keep an eye on our news feed, where we'll publish everything that's happening in the world of Salts Healthcare.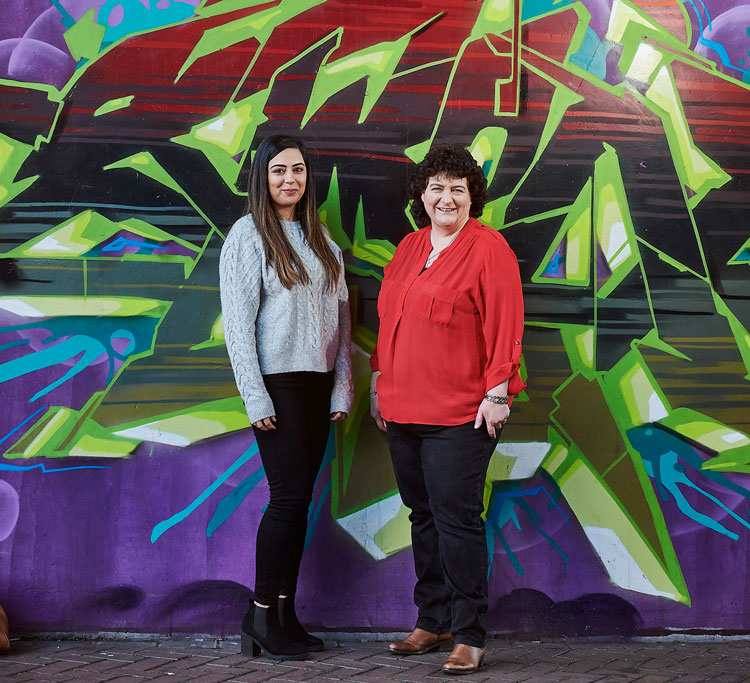 In conversation: Rupi & Sara
Our latest series; 'In conversation' shares customers meeting with staff from Salts Healthcare to discuss their journey, how Salts helps to deliver better stoma care and how people living with a stoma benefit from our service.
"eNotes – it's very sophisticated with lots of data and information we can use, but ultimately it's easy and it's a great day-to-day communication tool."
Rupi works in IT at Salts Healthcare as an Application Support Specialist and Sara is a Colorectal Clinical and Stoma Care Nurse at Sandwell Hospital in West Bromwich, West Midlands. They have one common goal – to improve patient care. They also have one common 'vehicle' to help achieve this aim – eNotes. The pair chat about the system, how it helps Nurses deliver better care and how people living with a stoma experience the benefits.
eNotes is a system for Nurses – it's a communication tool to show a snapshot into the patient's care journey. By inputting data at every contact point, any number of Nurses who meet the patient are able to see his or hers care history. The benefit is the right care at the right time. Improved efficiency means better effectiveness, plus the reporting of care can be logged, analysed and ultimately improved. Sara and Rupi chat together about how the system is used on the front line.
Rupi kick-started the conversation by wanting to understand how Sara finds the eNotes system. For Sara, eNotes is great because it's not only a great day-to-day communication tool, but it's sophisticated and simple to use.
"You can input all the information you need from basic personal information to treatment to demographics which you can put into a report so that managers can see what is happening in their hospitals….The idea is that all information is integrated into a snapshot so that any question can be answered."
As Rupi helps to manage the eNotes system for Nurses, she wanted to know if there was anything else that could be done to improve eNotes. As it's a completely bespoke system, we want it to be quick and simple for people to input data, be easy to read and easy to signpost the best course of action for patients. The potential of the system is huge. So, for Sara, it's simply about talking to one another more often to allow them to evolve the system - improve it, tailor it more specifically to their needs and ultimately deliver a better service for patients.
To see more of Rupi & Sara's chat, please watch the full video below: