What's new?
Keep an eye on our news feed, where we'll publish everything that's happening in the world of Salts Healthcare.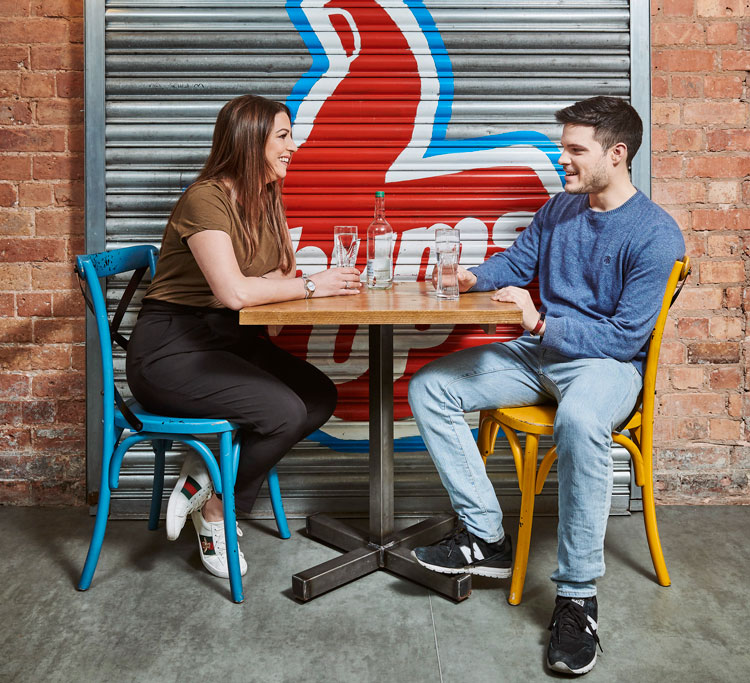 In conversation: Michelle & Ander
Our latest series; 'In conversation' shares customers meeting with staff from Salts Healthcare to discuss their journey, how Salts helps to deliver better care and how people living with a stoma benefit from our service.
"The Medilink® team are so friendly, knowledgeable and efficient and their service is one in a million! Thanks to you all."
Train company worker, Michelle, talks to Marketing's Ander about the Medilink® Home Delivery and Dispensing Service, and how her life, after several operations, is still full steam ahead.
Michelle was diagnosed as being lactose intolerant at 16. After being ill for a while, she was admitted to A&E and after several tests was found to have 'severe colonic inertia' – in short, her large colon had stopped working. She therefore had a sub-total colectomy, removing her colon. But, nothing stops this 38 year old who is full of positivity and praise for Medilink®.
Ander kick-started the conversation by wanting to know whether there is much advice regarding travel for people living with a stoma. Michelle travels around the UK every day and loves to go on holiday - travelling has been part of her recovery, helping her to remain positive. Michelle mentioned that travel advice is better, but the Medilink® team have helped her learn lots. Everything from help with dealing with airport staff, to what her extra allowances would be.
Ander then wanted to understand what made Michelle choose Medilink®. For Michelle, it was an easy decision after being recommended the service. In particular, its discreet delivery was very important to her.
"Having an unbranded box delivered doesn't tell anyone about my condition and that's the way I like it. My neighbours probably think I get loads of clothes delivered! It's my way of dealing with things. My husband Garry hasn't even seen my stoma – it's personal to me."
When travelling around and dealing with the public, Ander wanted to find out how Michelle keeps her private life, private. As Michelle's uniform can be tight, she always makes sure she wears lots of support, her bag at the side and always carries extra products with her. Michelle also has a RADAR key, supplied by Medilink®, which gives her access to the locked station toilets across the country.
For Michelle, Medilink has been a lifeline. From giving advice, to just being on the end of the phone, the cutting service to the Community Stoma Care Nurses – it's all helped with her recovery.
"The girls on the end of the phone, the Nurses, the discreet Home Delivery Service…their service is one in a million! Thanks to all of you."
To see more of Michelle & Ander's chat, please watch the full video below: