What's new?
Keep an eye on our news feed, where we'll publish everything that's happening in the world of Salts Healthcare.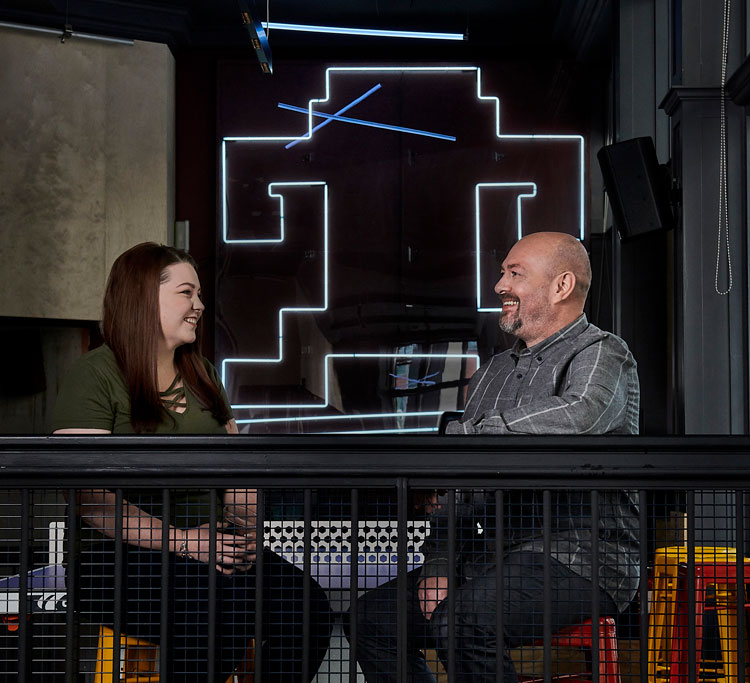 In conversation: Beth & Jack
Our latest series; 'In conversation' shares customers meeting with staff from Salts Healthcare to discuss their journey, how Salts helps to deliver better care and how people living with a stoma benefit from our service.
"I was recommended to try Medilink® by the Ileostomy Association and they are great!"
Having a career in the automotive industry, Jack's hobbies include watching car and motorbike racing. Even after six operations, four parastomal hernias and now arthritis, Jack still loves tinkering with engines. He chatted with Beth about how his organisational skills, honed by working in Production, help him get through life and how Medilink® always delivers.
Beth began the conversation by asking to hear Jack's story. Jack worked as a Production Manager - a job he loved after rising up through the ranks. He fell ill in 2013 and after spending a lot of time off work, he made the difficult decision to take early retirement. As hard as it has been since, Jack still has his hobby of motor racing to enjoy – travelling around the UK to the circuits.
Beth then wanted to know if having a stoma affected him at all whilst travelling.
"No. I am a planner though. Having spent a career in Engineering and Production, I like order and I plan everything. For example, I have a toilet finder app on my phone – I plan my journeys using it so I know I will never be caught short."
Jack then went on to talk about Medilink®. Beth's partner works for Medilink® so she wanted to hear Jack's thoughts on our Home Delivery Service. After having problems with his previous supplier with wrong products and non-deliveries, Jack was recommended Medilink® by the Ileostomy Association.
"I can chat about all sorts of things with the staff. It's also great that the service has local Stoma Care Nurses. My Nurse is Debbie and she's lovely. I get what I need on time and I haven't yet had a problem with delivery."
Jack then wanted to find out more about Beth's career. Beth is an Engineering Apprentice at Salts Healthcare and has worked in lots of different sections whilst learning. Salts has supported her with her education and in helping her progress both professionally and personally. She's been up to Scotland to attend open days and to meet people living with a stoma first hand. Beth can then understand the needs of customers and take their thoughts, ideas and comments back to Salts Healthcare.
To see more of Beth & Jack's chat, please watch the full video below: