What's new?
Keep an eye on our news feed, where we'll publish everything that's happening in the world of Salts Healthcare.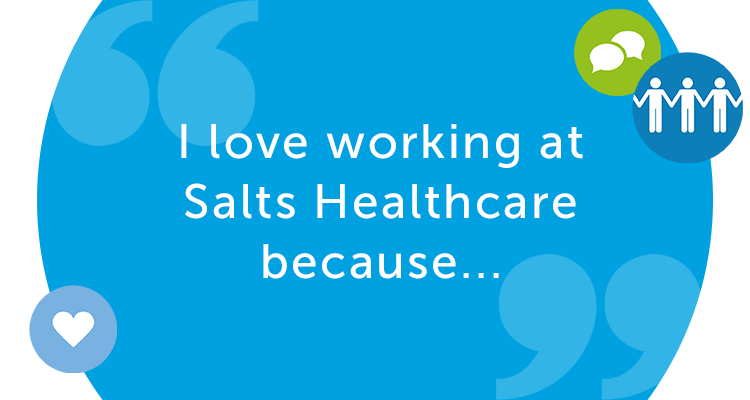 I love working at Salts Healthcare because...
At Salts Healthcare, we are extremely proud of the amazing teams we have working across the UK and beyond. In a recent annual review, we wanted to check in and find out why they love working here.
Feedback from our employees is invaluable to us and we thought it would be really nice to share some of their reasons with you.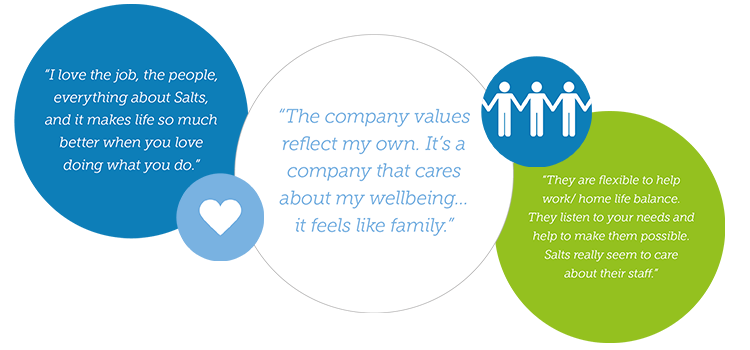 It is refreshing to hear that our employees thoroughly love working here. Our vision and values are just as much for our employees as they are our customers.
As Investors In People, we really care about the health and wellbeing of people who work for Salts and will do everything we can to ensure staff are content and comfortable in their roles at work.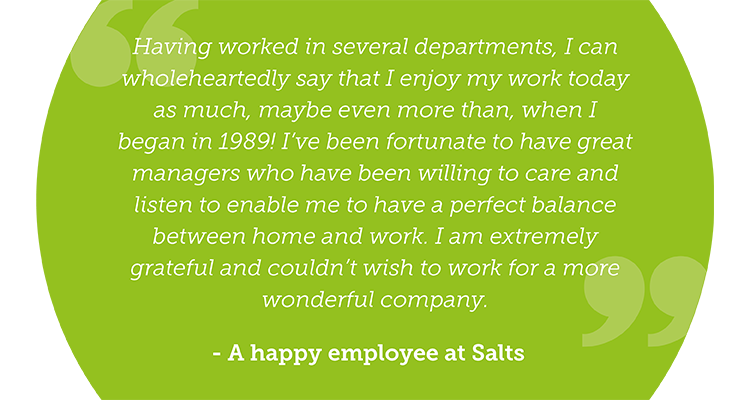 We have a great number of employees who have been with us for decades, and we couldn't be more delighted. We know how important that work/life balance is so we try to make life as easy as possible with many efforts put in place to support this.
We are also happy to say that managerial quality seems to be second to none for many of our employees; having a number of understanding heads and managers really is key to happy employees.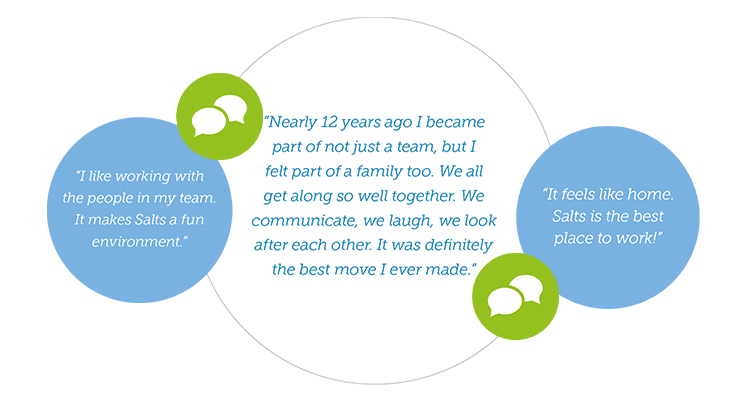 At Salts Healthcare we do everything we can to help improve the lives of those living with a stoma, and to make life easier. We believe it would be impossible without us having this same attitude and approach with our employees.
There is definitely a friendly, family environment when you step into all of our sites and we love knowing that workers of Salts also recognise this.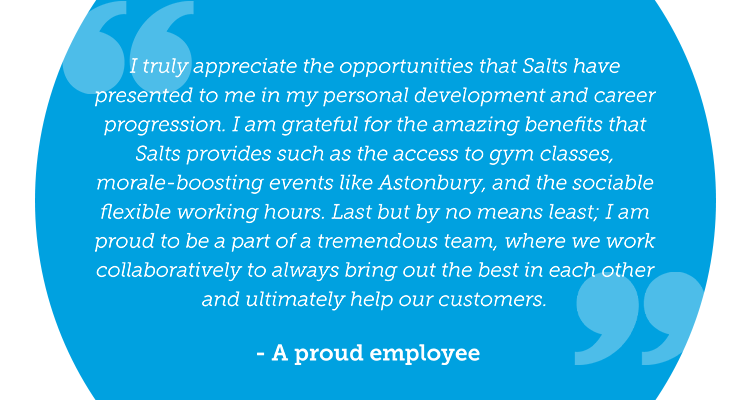 It is heart-warming to realise that our employees are just as proud to be a part of Salts as we are to have them here. Just as we aim for, the opportunities and events we offer really make a difference to our work experiences here. The support we give to our customers really is reciprocated internally too.
During this particularly hard time – we thank all of our employees for their hard-work and commitment.