What's new?
Keep an eye on our news feed, where we'll publish everything that's happening in the world of Salts Healthcare.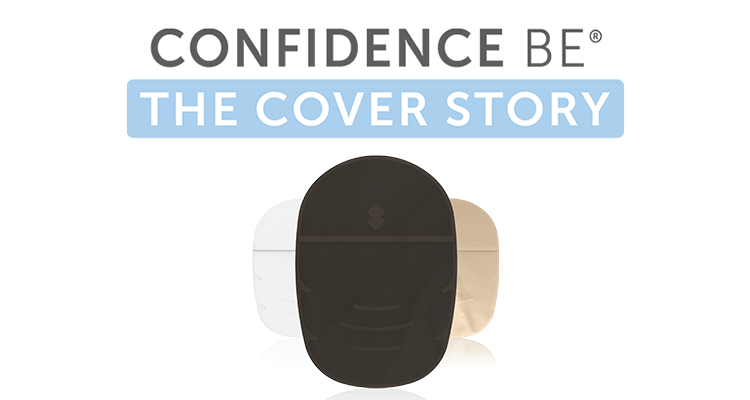 Confidence BE® The Cover Story
At Salts Healthcare, we understand that the cover material of your bag is an important feature in ensuring that it is discreet, durable and comfortable for you. You are our top priority and therefore, we have listened to your feedback to make you as confident as can be.
That's why with Confidence BE®, we have got you covered!
Our bags feature a sleek cover material, which is made from specially designed durable, hydrophobic fabric that doesn't rustle and feels very soft; offering you:

Available in black, white and stone, Confidence BE® offers you a choice of colour for the first time.

The sleek material of your bag includes smart anti-sag stitching to help keep its shape and prevent drag, even when full. The soft and durable fabric remains sleek, without bobbling or fraying over time, meaning you can feel good no matter how long you wear the bag.

If you lead an active lifestyle, the quick-drying, highly water-repellent material is ideal for you as it includes technology that won't cause perspiration.
96% of bag users think a short drying time is important.

The no-rustle cover material means that your bag is quieter than ever before. Plus, the black cover is 100% opaque to guarantee that the contents of the bag remain hidden.

For many people, having a stoma formed can significantly affect your quality of life. At Salts Healthcare, an independent research study was carried out to understand the practicalities that people with a stoma may face throughout their journey, looking at both physical and emotional impacts. It was revealed that as well as functional aspects, aesthetical qualities such as fabric can also play a key part in helping to live with a stoma. From research into body confidence and how having a stoma makes people feel, it was discovered that people prefer their stoma bag looking less like a medical device and that choice of colour plays an important role in acceptance of the stoma.

Confidence BE® is available to you on NHS prescription in flat and soft convex, closed and drainable, in a choice of black, white and stone bags.
For more information on the Confidence BE® range, please contact your Stoma Care Nurse or take a look at the full range here.
*Confidence BE® Soft Convex Customer Survey conducted November 2019