What's new?
Keep an eye on our news feed, where we'll publish everything that's happening in the world of Salts Healthcare.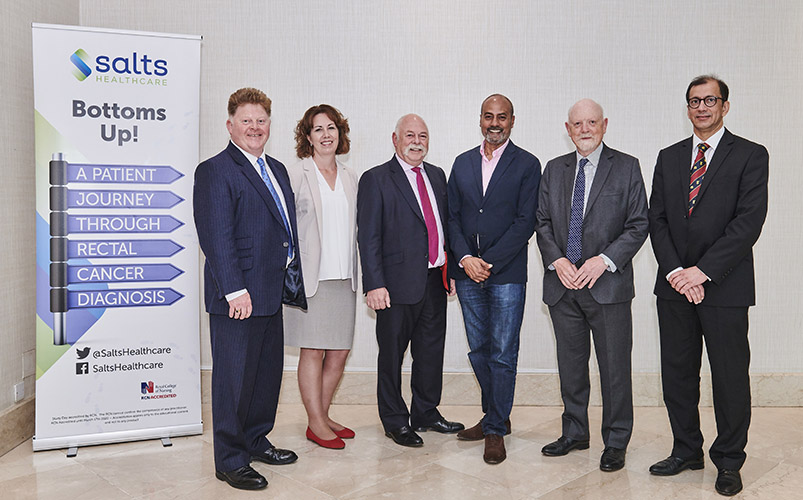 Bottoms Up! A Patient Journey Through Rectal Diagnosis
We at Salts Healthcare are delighted to share that on June 12th 2019, we invited Stoma Care Nurses from across the UK, Rep. of Ireland and Norway to join us in Birmingham for our very own informative study day, Bottoms Up!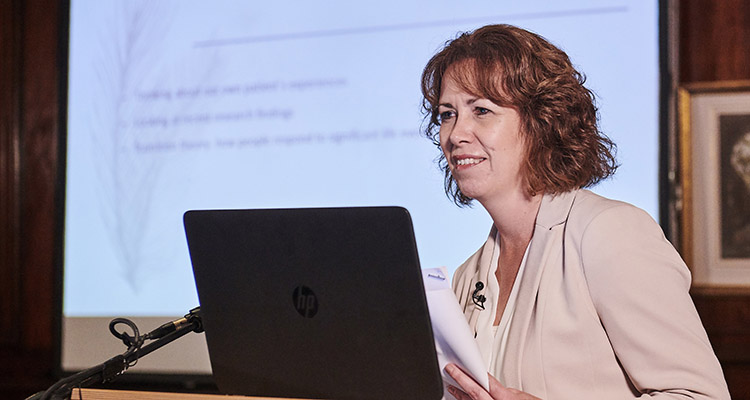 The focus of the day was on a patient's journey through rectal cancer diagnosis and is accredited by the RCN (Royal College of Nursing). This saw host to an array of engaging talks from a set of established speakers to pave the journey from diagnostics and surgery to the impact of recovery including sexual relationships and psychological support.
The day concluded with special guest speaker George Alagiah, delving into his personal journey from diagnosis of stage four bowel cancer in 2014 to present day. George Alagiah, a well-known presenter and BBC News Correspondent, provided an insight into his inspirational life-changing journey, both physically and psychologically including his experiences of living with a temporary ileostomy.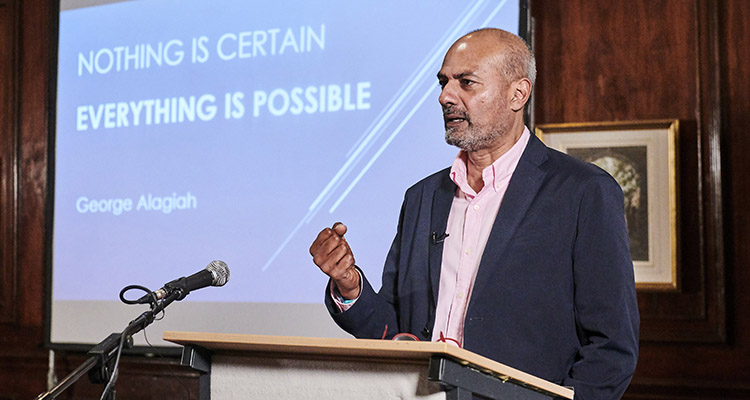 George was able to explore the perspective of a patient on a personal level, which many of the nurse delegates professed was an eye-opening account and a great benefit to them to help understand the impact of colorectal cancer on a patient's life. From having to answer the personal internal question of "am I disabled?" and learning what having a RADAR key meant to him, to the invaluable support from friends, family and loyal viewers. George's personal account was incredibly moving and earnt many tears and a standing ovation alike.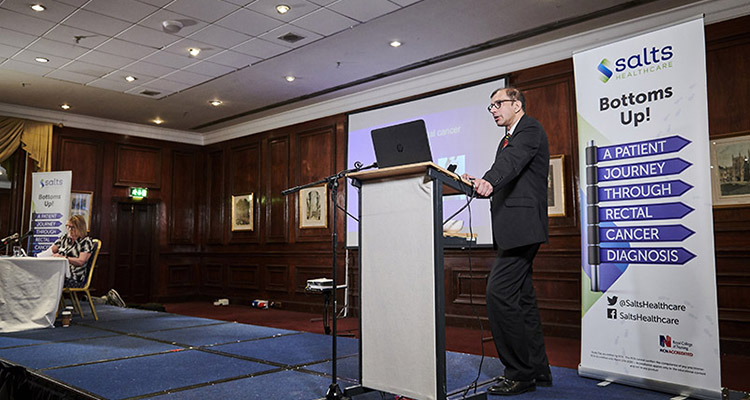 We also hosted talks from medical professionals and experts in the field of colorectal cancer about best practice and care to help support nurses with their continuous development and the importance of their role in the patient journey. We had a Consultant Colorectal Surgeon, Sanjay Chaudrhi, talk about surgical options, procedures and advancements in techniques. Sanjay outlined the importance of supporting the patient to make informed decisions on surgery. Consultant Radiologist, Dr James Stephenson, kept us informed on the current role of imaging in colorectal diagnostics and what advances we may see in the future.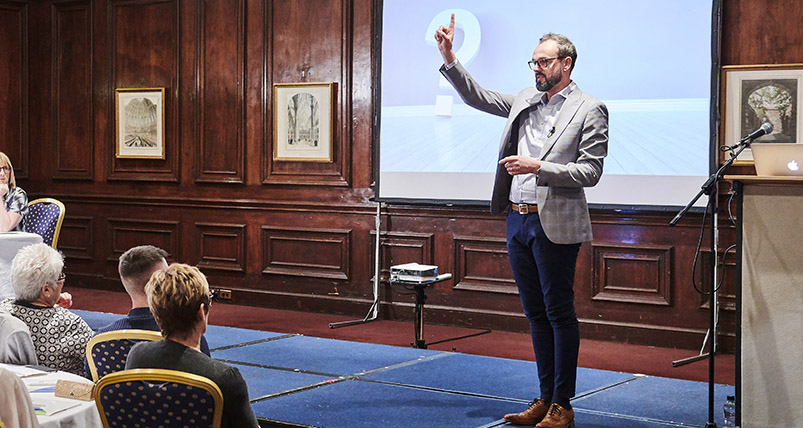 Therapist and Educator, Sue Lennon, discussed the impact colorectal cancer has on a patient's sex life, and how this can prove to be a large concern due to the disconnect between patient and Healthcare Professional when talking about sexual relations. Sue encouraged nurses to ask more questions about this personal and intimate topic, and to encourage patients to know that it's okay to talk about sex.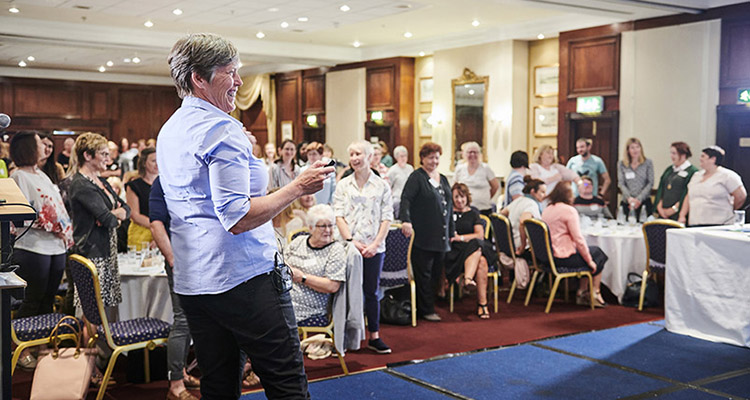 Dr Joanne McVey, Clinical Psychologist, took us on a ride to help understand the rollercoaster of cancer and how to support the patient through the various stages of a cancer diagnosis in order to help gain acceptance.With over 200 nurses in attendance, the study day proved to be a resounding success and a valuable day for nurses to network and connect with peers old and new.
We wish to give a big thank you to everyone involved and we look forward to hosting another Salts Healthcare educational event in near the future.
Watch the montage video of the Bottoms Up! Salts Healthcare Study Day:
To hear more stories about continence and living with a stoma, listen and subscribe to our podcast 'Me, My Bag and I' which is now available free on iTunes and Spotify.