What's new?
Keep an eye on our news feed, where we'll publish everything that's happening in the world of Salts Healthcare.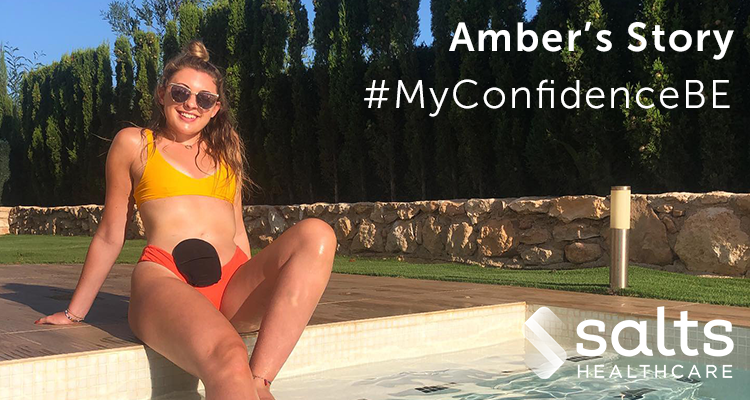 #MyConfidenceBE: Amber's Story
Amber is 23 years old and lives with an Ileostomy. As part of our #MyConfidenceBE campaign, Amber tells all on her experiences, opportunities and achievement's since living with an ostomy and wearing Confidence BE®.
Why did Amber need a stoma?
Amber had suffered a number of different strange symptoms for a lot of her childhood which eventually led to her diagnosis of Ulcerative Colitis at the age of 13. She began working through a number of different treatments to try and get herself better but unfortunately, none of them worked as well as she would've hoped which resulted in a poor quality of life. After a particularly bad flare up at the age of 17, Amber came out of surgery with a temporary ileostomy.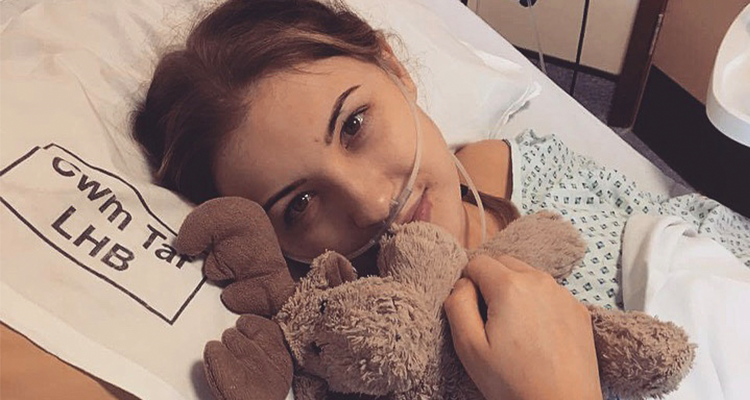 Prior to the initial stoma surgery, Amber had no idea about what a stoma was or what it would entail for her future.
How did Amber, and also her friends react to the surgery?
Overall, the response to her surgery and stoma was all positive and supportive – people were just so pleased she was out of hospital and getting better. As well as this, she had a lot of support after she began sharing her journey and experiences through social media.
Why did Amber create a support network through social media?
Initially, Amber turned to social media to find others who were going through a similar situation. She realised that not only were those people helping her immensely, but she was also helping people going through it. Since then, Amber has achieved some really amazing things!
"...things snowballed from there and over the past years I've had some incredible opportunities"
How did Amber find out about Confidence BE® and what does she love most about it?
After doing some trialling of different products, Amber came across the Confidence BE® range which had been nothing she'd ever seen before. Despite the flat wafer not working for her, Amber was over the moon when Soft Convex launched and hasn't looked back since.
One of her favourite features of the range is the choice of colour – although is a huge fan of all features! It works well for her, is comfortable and gives that extra boost of confidence.
"Works really well with the clothes I wear and gives me that bit of confidence"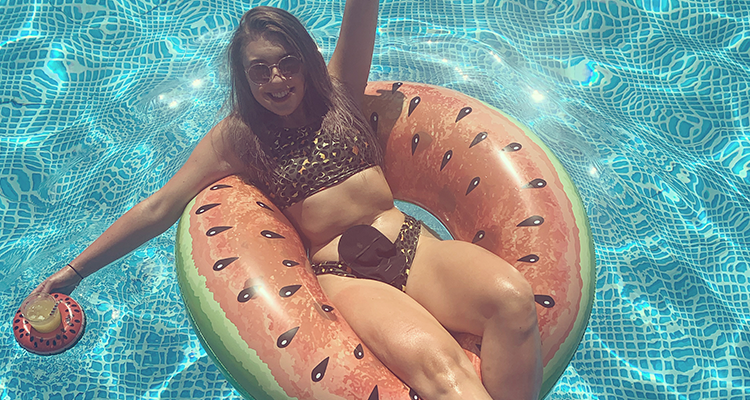 As a Medical Device Designer, how would Amber describe Confidence BE®?
Originally, Amber studied architecture but switched over to product design, medical devices in particular, because of how well she could relate. As a medical device designer, she really appreciates how innovative the Confidence BE® bag is from the form to the material selections.
"…it all ties in to an overall great user experience of the bag"
How did Amber become a covergirl for Glamour Magazine?
As a result of growing her social media presence and consistently sharing her journey and experiences, Amber has had multiple opportunities to be involved with different projects and campaigns. Being asked to be on the cover of a Glamour magazine was hugely exciting for Amber because she had not seen anyone in her position get the chance to represent and raise awareness in this way.
"…a magazine I grew up reading and looking up to"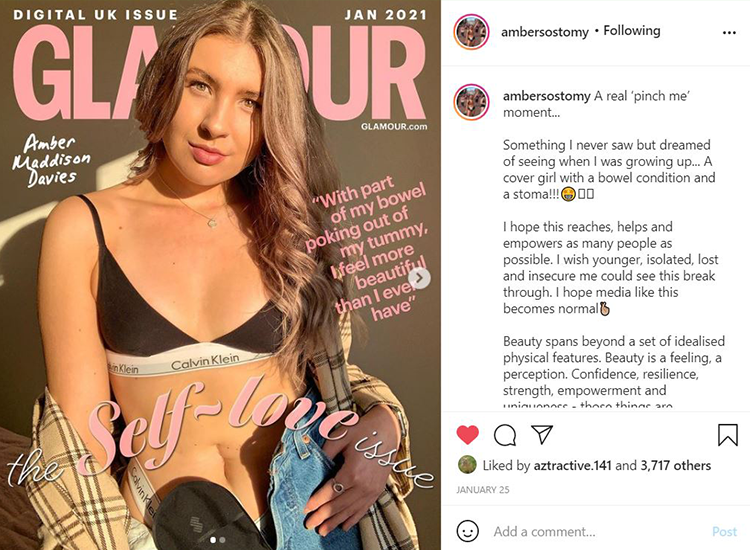 How does it feel to help people understand stomas through social media?
Despite the help and support Amber feels the main goal of her work on social media is to educate, teach and guide others who may be in a similar situation or who are just curious – and this means the world to her!
"It really means the world to me and it gives me that push to carry on"
How has having a stoma changed your life?
Essentially, Amber's ostomy has played a huge role in getting her life back but with a better quality than before. She has achieved things she never thought were possible due to her bad health prior to surgery and has been lucky enough to unlock a community of others in similar situations and watch them progress and grow as well as herself.
We'd like to say a big Thank You to Amber for sharing with us!
To watch the whole interview with Amber it's available to you, on-demand, and right here:
To follow Amber's journey and keep up-to-date, go to her instagram page here
If you're interested in becoming a brand advocate, please register here for more information: salts.co.uk/en-gb/brand-advocate