What's new?
Keep an eye on our news feed, where we'll publish everything that's happening in the world of Salts Healthcare.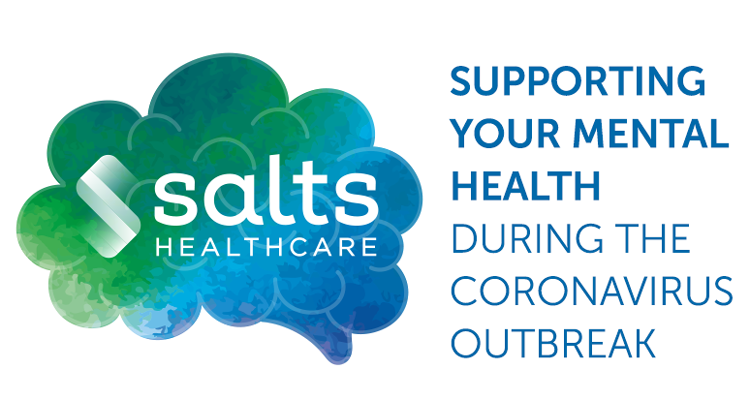 Mental Health & Wellbeing advice during the COVID-19 crisis
Over the past few weeks at Salts Healthcare, we have been doing our best to support you in every way we can; from keeping you updated on product manufacturing and distribution information, to the launch of our new Stay Connected Support Service.
However, your mental health and wellbeing are paramount to us during these unsettling times.
The COVID-19 outbreak has brought with it uncertainty, the loss of control and isolation from friends and family – to name just a few. This unprecedented time can understandably take a huge toll on your mental health and wellbeing.
What's important to us, is helping you realise that you are not alone and that everyone will deal with this situation differently.
We would like to suggest a few things you could be doing, which could have a huge positive impact on your mental wellbeing and the effects of the COVID-19 pandemic.
Stay connected with loved ones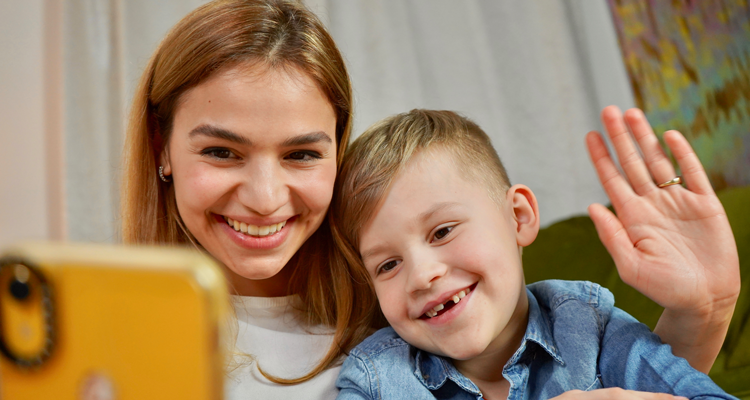 Whether you're living alone, with family members or housemates, maintaining healthy relationships is extremely important for our mental wellbeing.
Many of us are used to seeing and speaking to family members, friends and colleagues on a daily basis. It is not going to be as easy to do this as normal, but there are ways that we can keep in contact and check up on our loved ones regularly, particularly if they fall into the vulnerable category and/or are living alone – by phone, text message, video calls or social media.
Here are some helpful apps, to stay connected with your loved ones:
Zoom
What is Zoom?
Zoom is a cloud-based video conferencing service you can use to virtually meet with others - either by video or audio-only or both, all while conducting live chats. It is simple to use and you can get the whole family involved!
Download Zoom for Android Users
Rave
What is Rave?
Rave is all about bringing people together around the media they love. Whether it's binging Netflix together or listening to music with friends, experiences are better when shared. Text or chat by voice while enjoying content from YouTube, Netflix, Vimeo, Reddit, Google Drive, and more.
Download Rave for Android Users
Google Hangouts
What is Google Hangouts?
Hangouts bring conversations to life with photos, emoji, and even group video calls for free. Connect with friends across computers, Android, and Apple devices.
Download Google Hangouts for Apple Users
Download Google Hangouts for Android Users

Stay Connected with the Medilink Stay Connected Support Service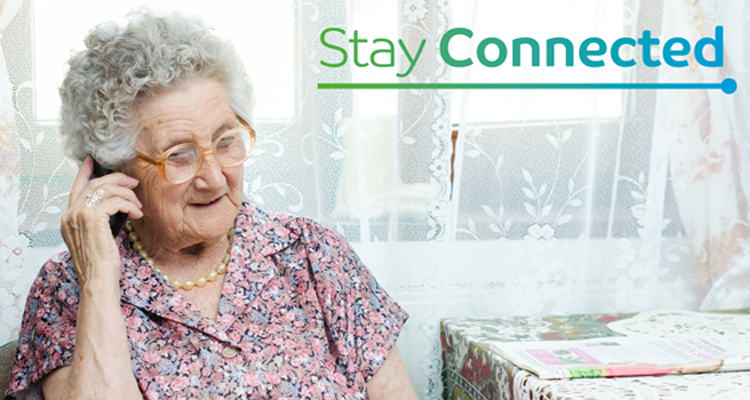 In light of the coronavirus crisis, this is a difficult time for all - but none more so than the vulnerable people in our society who have been asked to self-isolate for their own protection and the protection of others.
A large number of people living with a stoma and/or continence conditions are included within that category, and many of which are living alone without a friend or family member to keep them company at this difficult time.
Medilink® is trying to do all they can to help those living in isolation as a result of the government advice. The Medilink® Stay Connected support service is their way of trying to lessen the burden of loneliness over the coming weeks.

Take time out for yourself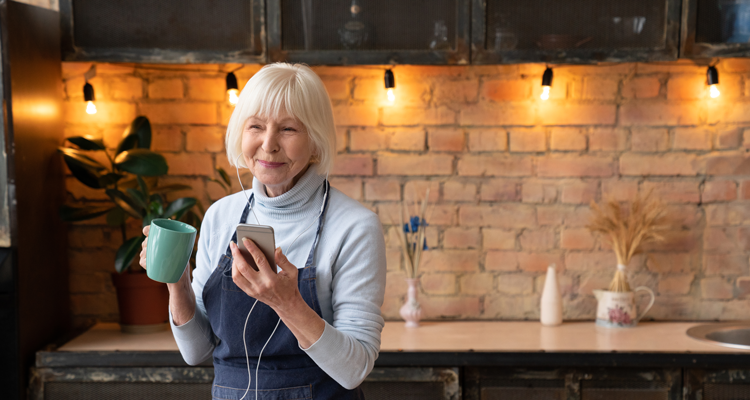 Many of you may be experiencing increased pressure and anxiety; to support others - whether in your family or wider communities, to tutor your children, to maintain your normal workload or to stay fit and healthy.
It's completely normal to feel a variety of emotions during the COVID-19 crisis. Acknowledge your feelings, recognise what you can and can't influence, and only focus on elements within your control.
Here are some helpful apps, for your wellbeing:
Headspace
What is Headspace?
Headspace is an app that teaches you how to meditate. Meditation is good for easing anxiety and stress, so, Headspace is definitely worth a try.
Download Headspace for Apple Users
Download Headspace for Android Users
Dark Noise
What is Dark Noise?
During this time, you might be having problems sleeping, concentrating and more. Dark Noise is a simple yet powerful way to play ambient noise to help you sleep, focus, or relax.
Download Dark Noise for Apple Users
Youper
What is Youper?
Are you trying to calm your mind? Sleep better? Beat anxiety and depression? Be happier? A quick conversation with Youper might be all you need to help you feel your best.
Download Youper for Apple Users
Download Youper for Android Users

Keep active and eat a balanced diet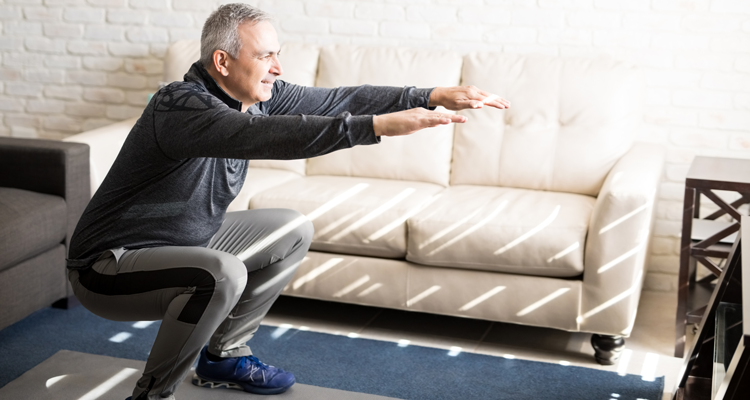 We all know that eating well and incorporating exercise into our daily lives has a direct impact on our mental wellbeing. During times of stress, it can be easy to neglect this part of our routine.
Try to eat well-balanced meals, drink water regularly and limit how much alcohol you consume. Remember, you can leave your house once a day for some form of exercise, such as a walk, run or bike ride, abiding by the 2-metre social distancing guideline.
If this is not your thing or you're worried about leaving your home, there are plenty of other options. You could partake in a workout in the comfort of your own home. There are various options to choose from, with many platforms now offering their services for free during this time.
For example:

Davina McCall 'Own Your Goals' platform is free for 30 days!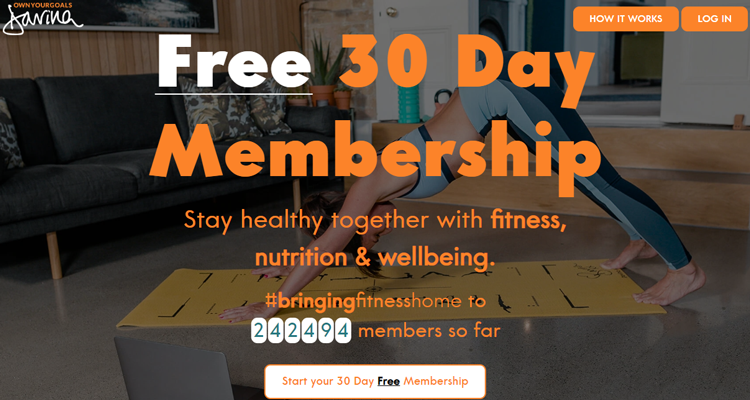 How to sign-up?
Visit the OwnYourGoals website here, to sign up for a free 30-day membership: https://ownyourgoalsdavina.com/

Gymshark is offering free workouts on their app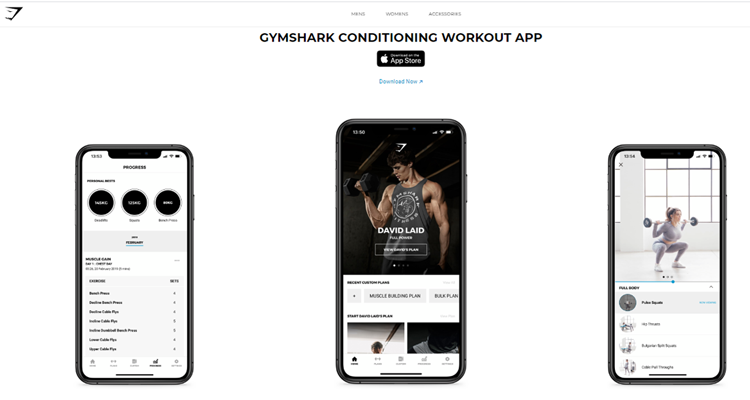 How to register?
Visit the Gymshark website here: https://uk.gymshark.com/pages/the-gymshark-conditioning-app or download the App directly to your phone by clicking here.

Joe Wicks is holding 'PE with Joe' workout sessions, and holding a '7 days of sweat' challenge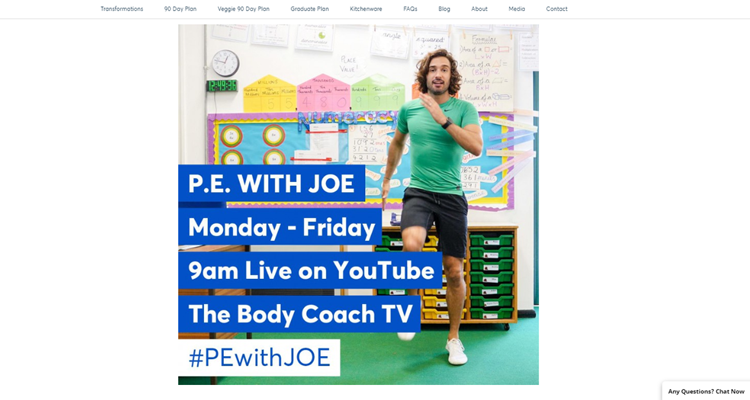 How to get involved?
Visit The Body Coach website here to find out more information: https://www.thebodycoach.com/
Alternatively, you can visit The Body Coach YouTube channel directly by clicking here.

For further mental health and wellbeing tips, please visit:
If you need further support during this time, there are various helplines available to speak to, as recommended by the NHS: https://www.nhs.uk/conditions/stress-anxiety-depression/mental-health-helplines/
*All information and offers correct at time of publication. 15/04/2020 All product names and brands are the property of their respective owners. Use of these does not imply endorsement.