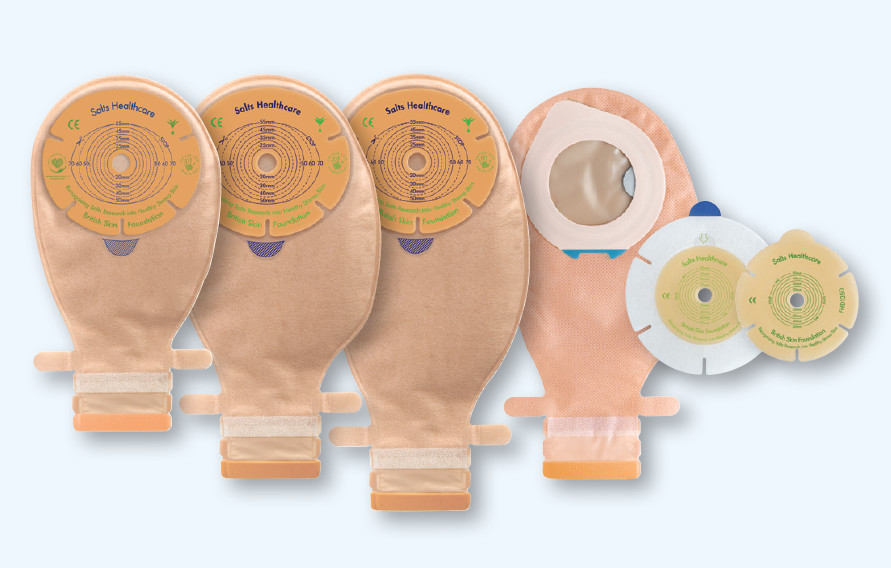 Left three: One-piece bags Right: Two-piece bag
Wearing a drainable bag
There are a variety of different stoma bags for you to choose from, and you can try a one-piece or two-piece product to see which type suits you best. It is your choice which bag you use. Your Stoma Care Nurse will usually show you options to help you decide which is the most suitable for you. There are a range of different sizes which are designed to be worn under your normal clothes. Drainable stoma bags have integral filters to allow wind to flow from the bag very gradually. The filter also contains a charcoal material which will absorb any odour. Bags are waterproof, so you can choose to have a bath or shower with it on or off. It is up to you, but remember, you will have no control over when your stoma is likely to function.
After a while, you will establish a routine for changing your bag and it's a good idea to keep this as simple as possible.
Your stoma will work at different times of the day; for instance, it could be active shortly after a meal. It may be easier to change your bag at an inactive time.