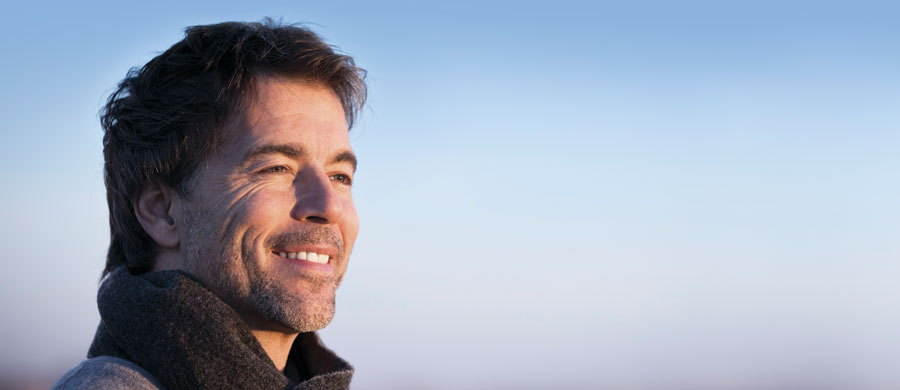 Additional products
Salts Healthcare offers a range of stoma care additional products that help ostomists to combat the most common problems, such as sore skin, leaks, adhesion, residue, odour and skin protection.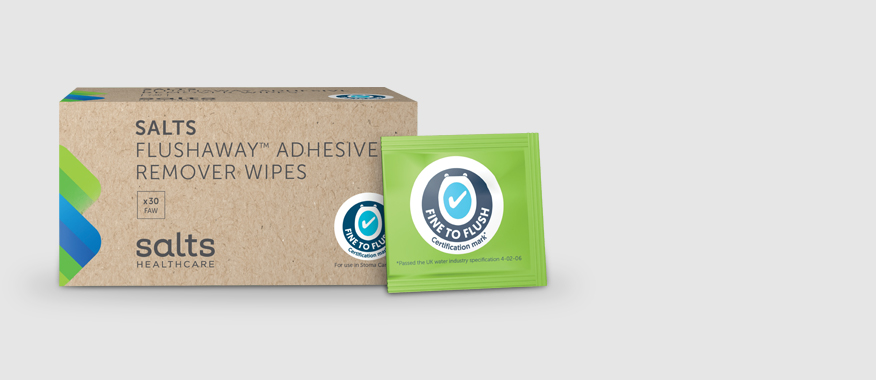 Product Information
You may already use an adhesive remover to help clean away residue from around your stoma. Now, with one small change, you can also help make a difference to the environment. Salts FlushAway™ Adhesive Remover Wipes is an effective dissolvable adhesive remover that is safe to flush down the toilet.
Make one change today and let's take a positive step towards helping our planet.
First medical wipes to be awarded the FINE TO FLUSH accreditation by Water UK.*
The wipe material dissolves in water in seconds and leaves no trace in water systems
Natural, peppermint fragrance may help to mask odour
Stress-free adhesive removal with no-sting formula – gentle, even on sensitive skin
Handy wipes – great for on the go!
Foil sachets can easily be recycled via the Medilink® Recycling Scheme

†

making it zero waste to landfill
This product is available in England, Wales and Northern Ireland only.

*Passed the UK water industry specification 4-02-06. Disposal in the WC is only permissible where the product has been contaminated with human faecal matter or urine. For use in Stoma Care only. †Medilink® customers only. ™ The FLUSHAWAY trade mark is used under licence with a third party.
Remove, Return and Recycle with Medilink®
Help us to stop more packaging going to landfill. We've partnered with a waste management company to turn empty foil sachets from all adhesive remover wipes, barrier film wipes and foam applicators into energy. You can sign up to the Medilink® Recycling Scheme* by calling our Freephone 0800 626388. Then simply fill the FREEPOST bag with your empty sachets and post them back to us.
To learn more about the new Medilink® Recycling Scheme, visit: www.saltsmedilink.co.uk/recycle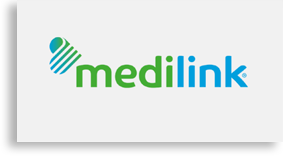 Home delivery
You can order Salts FlushAway™ Adhesive Remover Wipes directly to your home with our dedicated FREE home delivery service.
Product sizes and sample ordering
To order a sample of the Salts FlushAway™ Adhesive Remover Wipes or any of the other products we supply, then simply click on the order sample button at the end of the relevant row. If you are unsure which product samples to order, then simply use our contact form and let us know your requirements.
| Product Details | Order Code | Pack Size | |
| --- | --- | --- | --- |
| Salts FlushAway Adhesive Remover Wipes | FAW | 30 | Add to Order |