What's new?
Keep an eye on our news feed, where we'll publish everything that's happening in the world of Salts Healthcare.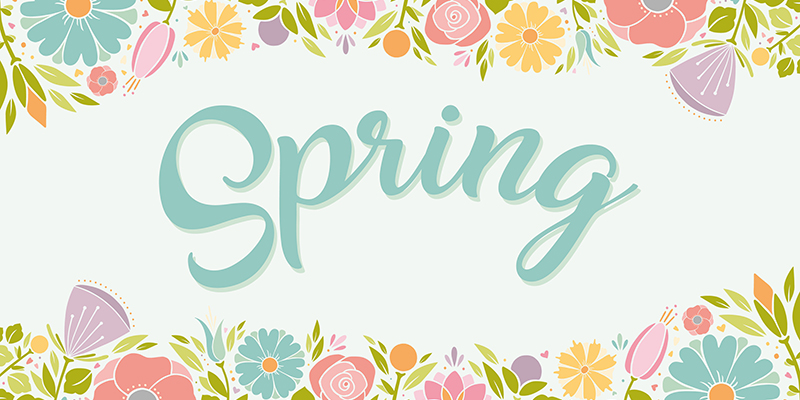 8 great style tips for spring - From men and women living with a stoma
Ralph Lauren once said, "Fashion is not necessarily about labels. It's not about brands. It's about something else that comes from within you." The right clothing can make a statement and living with a stoma shouldn't stop you enjoying it.
We asked men and women, young and old, to tell us how they've continued to enjoy the latest trends, and combined their comments with advice from our Community Stoma Care Nurses, to help you step out in style this spring.
1. Hit the high street
There are lots of clothing companies creating brands for people living with a stoma. But you don't have to splash out on specialist stoma wear, underwear or swimwear. High street and online stores have plenty of options to suit all shapes and sizes.
2. Show your colours
"If you have to buy new stuff get some colourful things as you'll be looking and feeling washed out." This can be true for anyone, especially straight after surgery. Spring trends are looking bright, so pick a cheerful yellow to lift your mood.
3. Hang loose
Try not to wear belts over your stoma or waistbands that restrict your bag too much. "In the early days after your surgery opt for loose tops and palazzo pants, baggy leggings that are kind to your waist area". High-waisted, wide-legged pants are still hot property in 2018, so you can feel fab without being frumpy.
4. Swim beautifully
It's easy to look cool in the pool too. "I wear either a tankini top and straight leg bottoms, with support pants underneath or an ordinary swimsuit with 'tummy control' panels for support". TOP TIP: Angle the bag towards the centre of your body during application so it doesn't show.
5. Dress to impress
There's no need to wait for the next wedding to buy your next dress either. "Dresses giving very tight silhouettes are not a good idea, but A-line, or those with ruches, can work wonders and make you feel good wearing them. Boden have some great A-line dresses".
6. Watch your waist
Some men might prefer to wear bigger styles for both comfort and discretion. "I found a company called Chums who supply trousers with a high waist. They do cords and casual trousers with an elastic waist and I find they cover the pouch well."
7. Attract and distract
Wearing the right style for your shape can create the perfect illusion. "I tend to wear patterned or striped shirts and jumpers which help deflect the eye from any irregularities in body shape. I also buy a larger than usual size around the waist so that it offers more space for the natural folds of the material to distract the eye."
8. Carry it well
Men and women can make the most of this season's must-have accessories to complement their style and comfort. "I find there is a need to unload my pockets to reduce the supported weight. Because of the need to carry emergency supplies with me, I use a leather reporter style man-bag."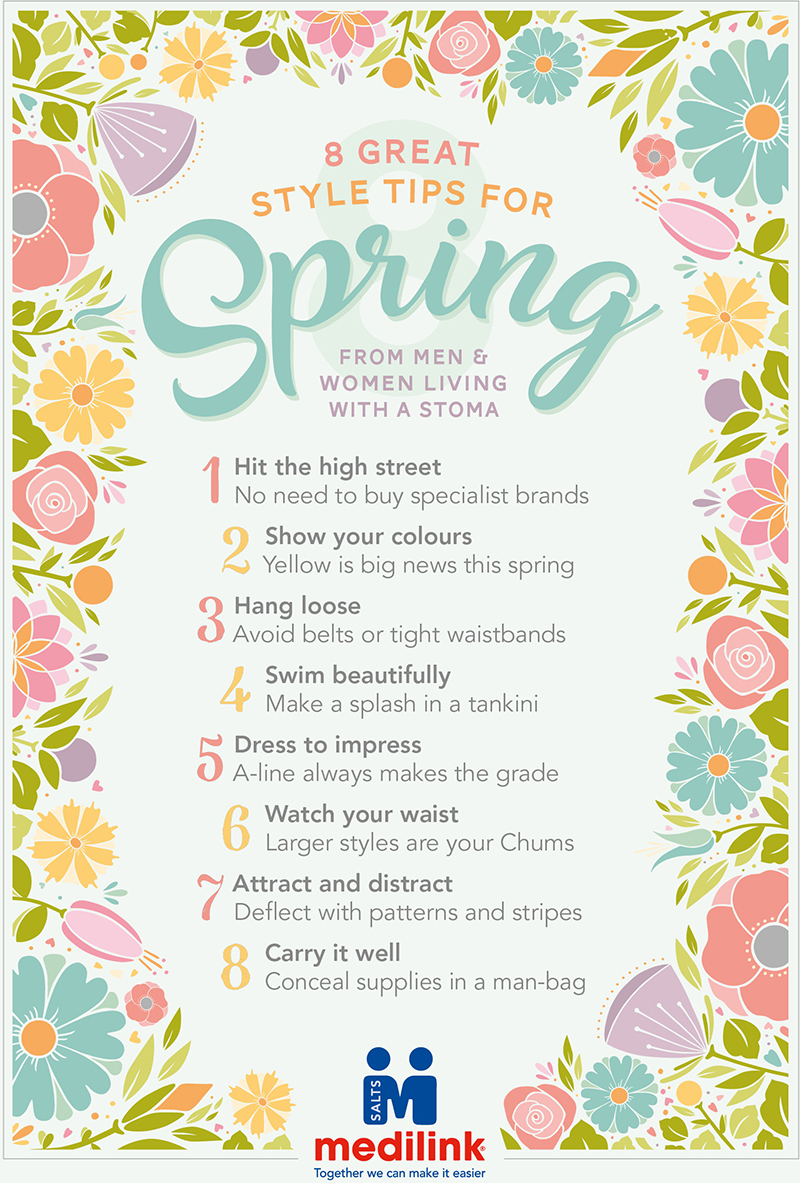 Share your story
Everyone has a story to tell and we love to hear them! Share yours here to inspire others like you.