What's new?
Keep an eye on our news feed, where we'll publish everything that's happening in the world of Salts Healthcare.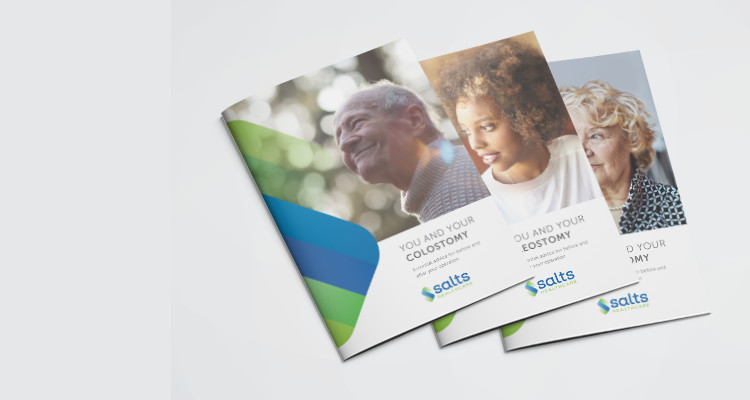 Salts Healthcare's New Look
We are proud to launch new corporate branding which will change the way things look. Our new style which went live on our updated website at the beginning of July, will soon be rolled out across our product packaging, literature and stationery. Our new logo and look has been designed to be fresh, crisp and modern. All new literature will be easy to read and simple to find the information you need, whilst this new website is designed to be easily navigated. The updated patient support information contained in the site and also in our new patient literature was written by a group of Stoma Care Nurses with many years' experience in the care of people living with a stoma.
Another big change as part of our rebranding is the names of our additional products. You will see that the following brand names have changed:
WipeAway Plus Spray is now Salts Adhesive Remover Spray
WipeAway Plus Wipes is now Salts Adhesive Remover Wipes
WipeAway Adhesive Remover is now Salts Adhesive Remover
SecuPlast Mouldable Seals is now Salts Mouldable Seals
SecuPlast Aloe Rings is now Salts Aloe Rings
SecuPlast Hydro is now Salts Flange Extender
SecuPlast Hydro Aloe is now Salts Flange Extender with Aloe
Peri-Prep Sensitive No Sting Protective Film Wipes is now Salts Barrier Film Wipes
Peri-Prep Sensitive No Sting Protective Film Foam Applicator is now Salts Barrier Film Foam Applicator
Dermacol is now Salts Stoma Collar
SecuPaste is now Salts No-Sting Stoma Paste
FreshAire Odour Eliminating Spray is now Salts Odour Eliminating Spray
Simplicity Support Wear is now Salts Support Wear
We hope that these descriptive names will make it easier to identify products. Please see the additional products page for information.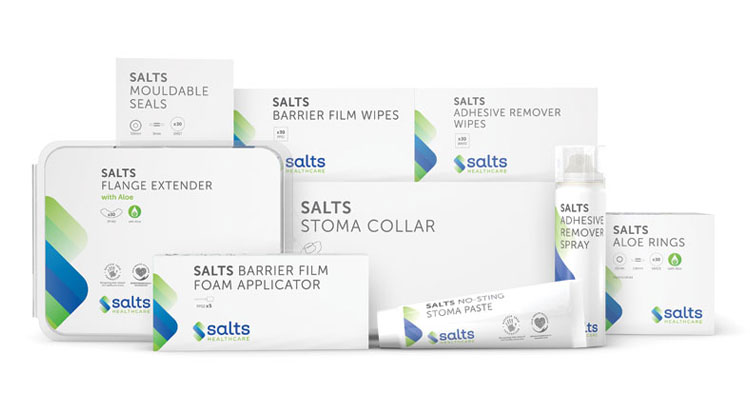 Share your story
Everyone has a story to tell and we love to hear them! Share yours here to inspire others like you.