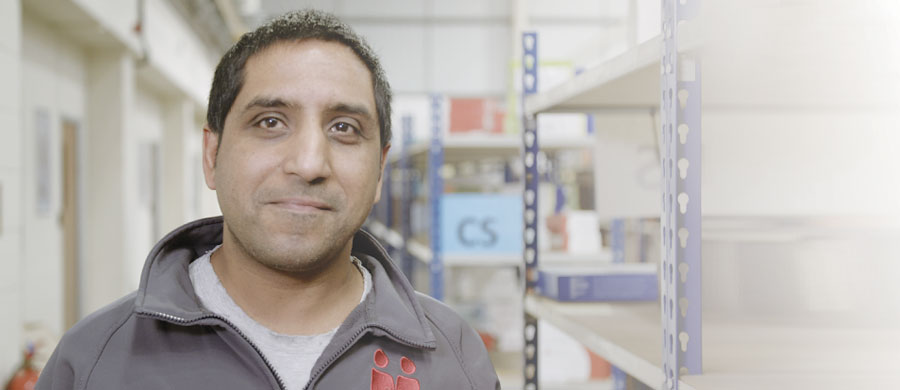 We understand how living with a stoma can sometimes be overwhelming, so it's always helpful to know that Salts Medilink® Home Delivery Service is there to support you and make life easier. As well as FREE discreet and reliable delivery of all makes and models of stoma and continence products, we also offer a growing range of extra services, tailored to your needs. You can rely on a nationwide network of dedicated Customer Care Advisors to take care of your prescription request as well as offer additional support and guidance for your stoma care needs.
You can place your order by Phone on 0800 626 388, Email via orders@saltsmedilink.co.uk or by using our online form.
Register with Salts Medilink® and enjoy all these benefits.
Dispensing of all makes of stoma and continence appliances available on prescription
Urgent supplies without prescription (subject to your GP's authorisation)
Variety of complimenting items available, such as hand sanitiser, wet wipes and travel bags
24-Hour* Home Delivery Service if required, upon receipt of prescription
24-hour operated emergency helpline (UK only)
Dry wipes and disposal bags included with every order
Cut-to-fit, personal modification service
Annual Patient Review by a Stoma Care Nurse (England only)
Fully supported NHS Electronic Prescription Service (England only)
Community Stoma Care Nursing Service for impartial advice and support in the comfort of your home (England only)
Belts and girdles measured and fitted (England & Wales only)
Customer Care Centres nationwide, where you can meet personally with our trained advisors
Repeat Prescription Collection Service
Pre-paid envelopes for your prescriptions
Freephone order and advice lines (UK only)
Freephone opening hours on Saturday (UK only)
Free quarterly magazine with product and service updates
*Excludes Saturdays and Sundays, except in an emergency. Excludes Highlands and Islands and subject to stock availability.
Salts Medilink Community Nurses
We have a dedicated team of specialist Stoma Care Nurses who can visit you in the comfort of your own home or in a local clinic. This service is available in England only.
Care on your doorstep
We have Customer Care Centres all over the UK, from Inverness to Plymouth, where we can offer advice and support if you need it.
Meet Mike and Maggie
Husband and wife Mike and Maggie both have a stoma. Both were extremely poorly, but they are amazingly positive about life, and their beloved family.