What's new?
Keep an eye on our news feed where we'll publish everything that's happening in the world of stoma care.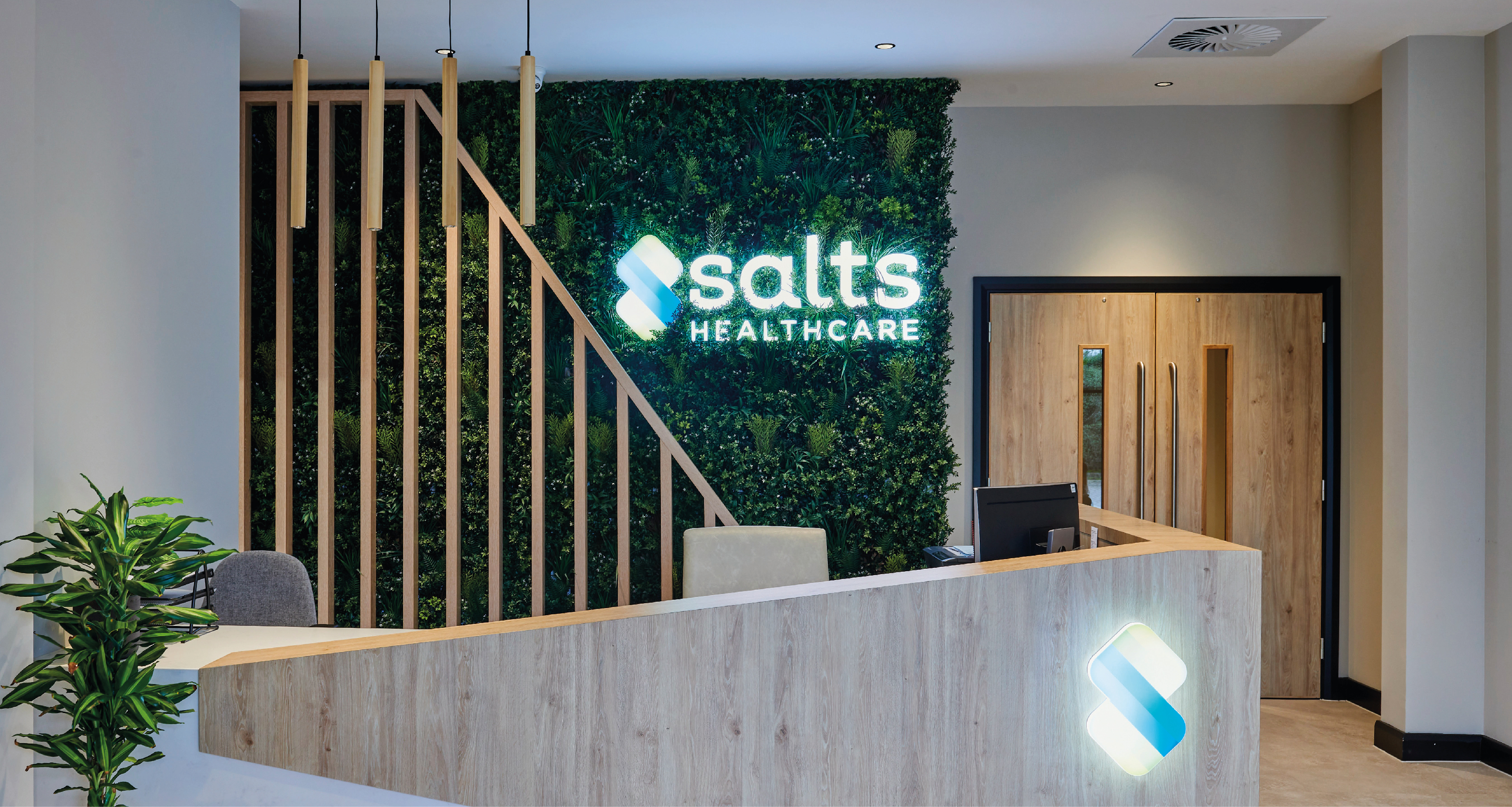 New Vacancy: Clinical Education Nurse Specialist
We are excited to announce the opening of a new vacancy at Salts Healthcare for 'Clinical Education Nurse Specialist'. The successful candidate will work alongside Angie Perrin, Clinical Education Lead, in support of the development and delivery of our Salts Academy education.
Hours of work: Full time, 35 hours per week worked flexibly to meet the needs of the business.
Location: 50% home based and 50% at Head Office. Some flexibility will be required depending on the venue of education event. From time to time the post holder will be required to travel to external venues to deliver education, both nationally and internationally. This may involve periods working away from home and overseas travel. Further travel will also be required to attend external training, conferences, and other third-party events. This may involve periods working away from home.
Areas of Responsibility will include:
Assist with the development, enhancement, and facilitation of an extensive range of clinical education offerings to health care professionals.

In collaboration with Clinical Education Lead extend and enhance the identification, development and execution of appropriate clinical and educational services.

Explore unmet clinical education needs in UK and find ways to innovate in stoma care.

In collaboration with Clinical Education Lead, assist with creating and developing key relationships with the community.

Use your people skills to build strong networks with key opinion leaders within Stoma Care.

Establish & maintain regular dialogue with patient groups.

Work collaboratively with educational institutes to offer education opportunities.

Attend relevant marketing, sales, and other appropriate meetings.

To actively promote and participate in the process of continuous improvement.
Essential Skills and Responsibilities:
Must be a qualified CNS in Stoma Care with additional evidence of post- graduate education.

Must be able to demonstrate a keen interest in the on-going professional education of HCP's

Experience of delivering educational content confidently to an audience is essential.

Publication skills

Motivational skills

Business and commercial understanding.

Organisational ability.

Good interpersonal and communication skills, written and oral.

In-depth knowledge of Company and competitor products.

Membership of UK professional bodies

Willingness to undertake further professional post-graduate studies

Possess advanced people skills

Must be able to deliver high quality education offerings to HCP's
If you are interested in this challenging role or would like further information, please get in touch with Sharon Bdach or Angie Perrin.
To apply, please do so in writing by enclosing your full CV to: Sharon Bdach, HR Administrator, Salts Healthcare, Richard Street, Birmingham, B7 4AA or email sharon.bdach@salts.co.uk
CLOSING DATE: 24 NOVEMBER 2023