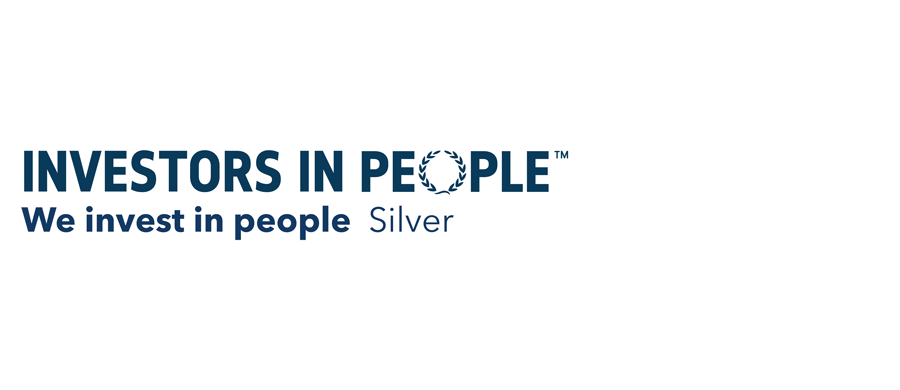 Investing in our People
We're committed to giving back to others, protecting the environment and supporting our people.
Investing in our People
Salts Healthcare is strongly committed to investing in all of our employees at all of our sites around the country. We aim to provide a working environment which continually looks to encourage learning and development to ensure our organisation is one of the best in the industry to work for. Over the years, this commitment has become recognised by the highly acclaimed awards that Salts Healthcare have received from Investors in People.
Investors in People is an internationally recognised accreditation for organisations around the world that sets a standard to lead, support and manage people well for sustainable results.
At Salts Healthcare, we have been committed to Investors in People (IIP) and are now in the 20th year of maintaining the high standards of best practice recognised by the IIP UK.
Building on our accreditations from previous years we were delighted that Salts, in November 2019 achieved the recognition for the Investors in People at SILVER level on the new and revised generation 6 standard. We also achieved fully, the accompanying Health and Wellbeing Award back in 2018 and we continue to be an employer that staff genuinely perceive as caring.
Since the review in 2018 we have made significant progress towards making us stronger
Instigating major improvement projects to our people orientated systems and support ready for implementation and embedding should take us even further in supporting all our employees and our recognition for the IIP standard.
This is a well-deserved award that reflects the hard work of our people and our management teams. It would not have been possible without the investment made to support and develop our people, creating an effective, participative and a professional workforce that continue to strive to be the best in our industry.
This is an exceptional achievement that places our organisation firmly in the upper rankings, and the best practice organisations both in the UK, and indeed internationally.
Out of the 27 indicators, none of them are at the base level of Developed, whereas 11 are Established, 14 at Advanced levels and 2 at High performing.
We have been considered to be a good or indeed, for most, a 'great employer'. This is a belief that is reflected in significantly high staff retention and low absence rates, a good reputation within our industry as an 'employer of choice', and a significant track record as an employer that encourages and develops people to become the next 'home grown' generation of experts.
The new Investors in People Standard now builds on the standards that Salts achieved in 2015, however is now based on the concept of performance through people. The 9 indicators are split across 3 areas of Leading, Supporting and Improving drives continuous reflection and improvement in all of these areas.

The Assessment Overview
The revised standards introduced in 2016 also introduced a new assessment methodology using cross company electronic survey results and personal interviews contributing to the overall assessment result.
Over 75% of staff across Salts responded to the online survey stage which considering many of our staff do not have access to computers during their normal working day is a fantastic response. In all 53 staff representing all levels, roles, functions and sites were interviewed over a 2 week period on an individual and group basis. In addition a full range of corporate documentation was shared with the assessment practitioner to support the assessment process.
The results of the assessments and interviews highlighted that Salts Healthcare demonstrate a positive environment that:
Have a strong set of embedded values within the organisation which reflect people's personal motivations and beliefs.
People are very aware of the values and leaders/managers develop people with these in mind.
People across the business have a strong connection with the values and consistently have the end user in mind.
Leaders make decisions, based on the values, and recognise that they play an important part in the differentiation of Salts Healthcare against competitors.
"The relationships and way we work are imperative to our success. Not only are we passionate in the way we deliver, we also take pride in understanding our customer's needs"
"The smile on a customer's face makes the job so worthwhile…. there're not many jobs where you have such a positive impact on people's lives"
People feel that it is a great place to work and are committed to the future success of the business.
There is a healthy 'no blame culture' across the business, which enables people to openly discuss successes and failure.
People proactively engage with customers and stakeholders to gain insights, which influence future product development and customer experience.
Leaders and people freely give examples of how the organisation has a positive impact on society.
"I'd rate Salts a 10/10 as a great place to work. It's a unique place, and does not have the automated feel of other manufacturing companies – everyone really feels like they make a contribution"
"The organisation is a great place to work, and has a real family feel to it. I hope that the growth of the business does not result in this being lost"
The revised standards introduced in 2016 also introduced a new assessment methodology using cross company electronic survey results and personal interviews contributing to the overall assessment result.
People are supported to put new skills into practice, and advice is freely available.
The new Apprenticeship Levy is being well utilised to support the L&D strategy, and this is closely monitored to provide maximum benefit to the business.
The business looks to form strong partnerships to support both internal and external training.
Resource planning is well managed, and people fed back that workloads are manageable, with a strong emphasis on employee wellbeing.
"We get a lot of on the job training, and the Universal Operators support us to ensure we meet the standards as well as identifying gaps in our knowledge or practices"
People feel appreciated for the work that they complete, and managers take time to recognise performance.
Achievements are recognised, as a team, and events, such as the Summer BBQ (Astonbury) and Summer Family Fun day, are greatly appreciated by the team.
People feel that achievements are, generally, recognised.
"Despite our growth, the senior team still make efforts to get to know everyone, and there's are real family feel about the business. This, in itself, is very rewarding, and something I hope we don't lose"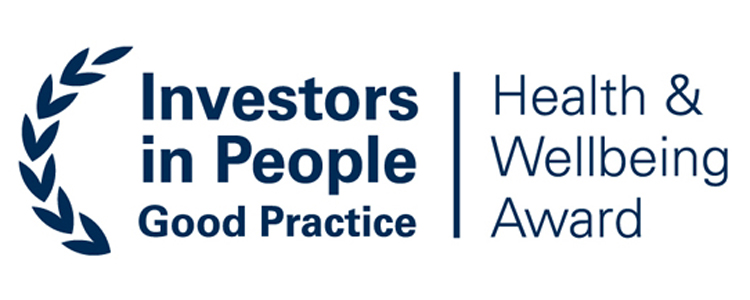 Salts Healthcare gained the Investor in People award, and identified the Health & Wellbeing award as a complementary framework and standard to the Investors in People full framework. Salts Healthcare proudly achieved this highly reputable Health & Wellbeing Award also in November 2018.
Salts Healthcare has clearly set out to develop and implement the highest standards of good people management practice and has robustly utilised both the Investors in People framework and the Health & Wellbeing Good Practice Award to achieve this.
There is an evident drive that is present at all levels to make this both a successful business and an organisation that has the welfare of its own people at the heart of everything we do to achieving success.
The strategies to make this happen are clear and owned by all and is outlined in our robust Health and Wellbeing policies.
Some of the initiatives:
Salts Gym, an onsite facility that provides an environment to develop a healthier lifestyle and is supported by Salts Personal Training Sessions
Discounted gym memberships and benefits to staff outside of our main locations in the West Midlands.
Links to Employee assistance programs and occupational health support.
Strong support in working with Charitable causes and organisations both local and national.
'Cycle to Work scheme', embracing the government supported scheme.
Salts Family Fun Day - every summer, the Salts Charity and Events Committee organise the very well attended Family Fun Day for all employees and their friends and families to enjoy. The event is highly anticipated and supports the family ethos and investment in our Salts employees.
Salts Healthcare is continuously reviewed and monitored by our Health and Wellbeing activities and encourages an emerging culture of awareness and activity that is constantly improving lives.