What's new?
Keep an eye on our news feed, where we'll publish everything that's happening in the world of Salts Healthcare.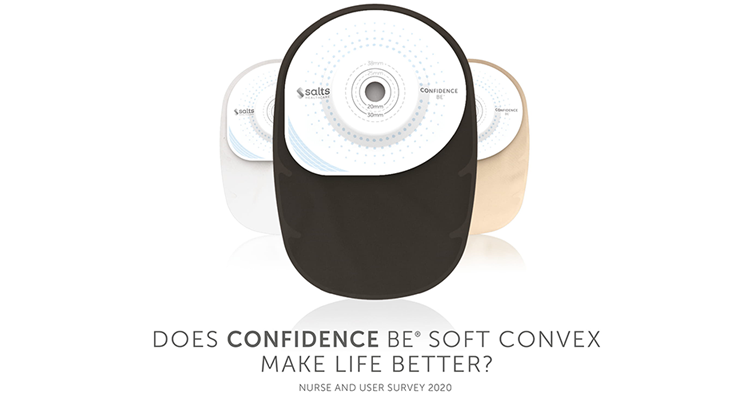 Confidence BE® Soft Convex Survey Results 2020

After the successful launch of Confidence BE® in 2017, we introduced Confidence BE® Soft Convex for our convex wearers. Confidence BE® Soft Convex comes with the same range of benefits as our original design, along with our softest, stickiest and most flexible soft convex wafer.
We recently invited users and Stoma Care Nurses across the UK to share their opinions of the new Confidence BE® Convex range…here are the results1:

CONFIDENCE BE® SOFT CONVEX HAS A BETTER FILTER
The intelligent Active Chamber Filter System maintains the optimum level of air inside the bag. Customers said that the filter was effective at preventing/minimising odour (90%), ballooning (79%) and pancaking (88%).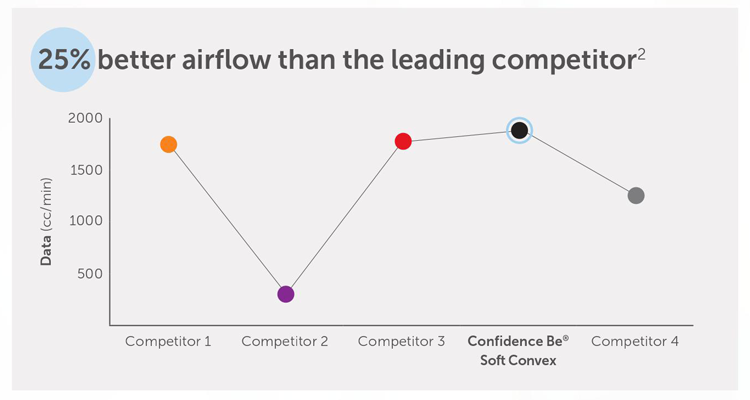 Nurses also agreed that the filter helped to reduce these same common problems.



CONFIDENCE BE® SOFT CONVEX HAS A BETTER COVER
Our soft convex bag is quieter than ever because of its soft no-rustle design. Its opacity means the contents of the bag are kept hidden and its quick drying material makes it efficient for our customers.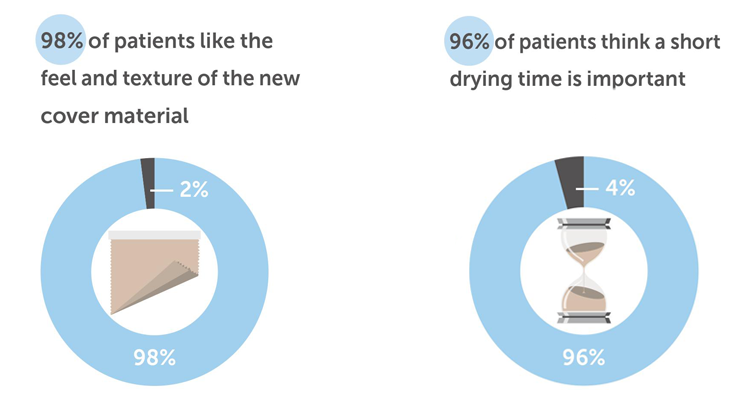 NURSES AGREE A CHOICE OF COLOURS IS KEY FOR PATIENTS
After researching body confidence and how having a stoma makes people feel, nurses agree that the look and colour of a bag can make a difference to patients and can be key factor in helping to accept their stoma.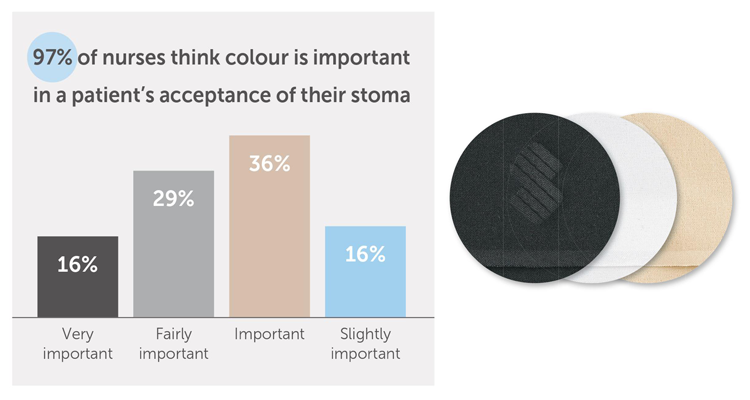 CONFIDENCE BE® SOFT CONVEX HAS A BETTER WAFER THAT IS SECURE AND FLEXIBLE
Confidence BE® Soft Convex has our best-selling convex wafer. The high-tack adhesive ensures added security by sticking fast and staying put, while extracts of Aloe Vera may help to protect the delicate skin around the stoma. 84% of users found the wafer secure and 98% said it was flexible.
Nurses were impressed with the quality of the adhesive and agreed that it is very secure and flexible.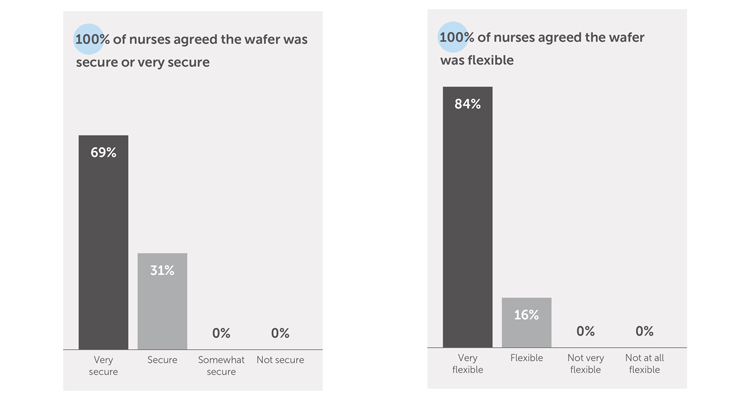 CONFIDENCE BE® SOFT CONVEX OFFERS BETTER COMFORT
Patients say that the bag gives them peace of mind and that sometimes they forget they even have it on.
Confidence BE® Soft Convex has been designed to look great as well as being comfortable for patients. The smart anti-sag stitching keeps the bag from losing shape and dragging and the bag will stay sleek without bobbling or fraying over time.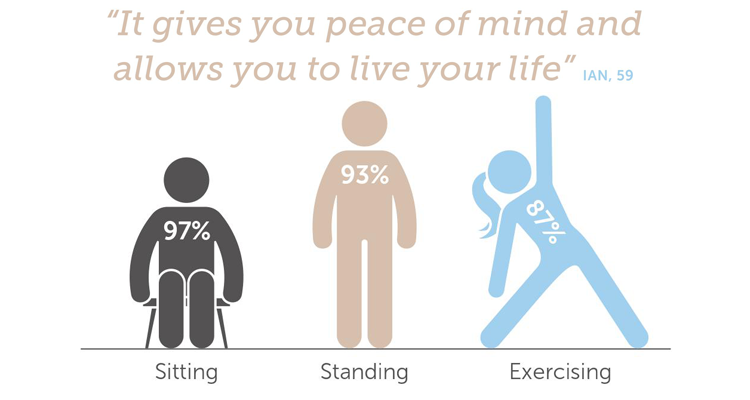 CONFIDENCE BE® SOFT CONVEX HAS A BETTER OUTLET
Some patients, especially those with dexterity issues or poor vision, can find it difficult to fully empty and clean drainable bags. The nurses we surveyed agree that the Confidence BE® Soft Convex bag is not only very simple to empty and clean but also more discreet.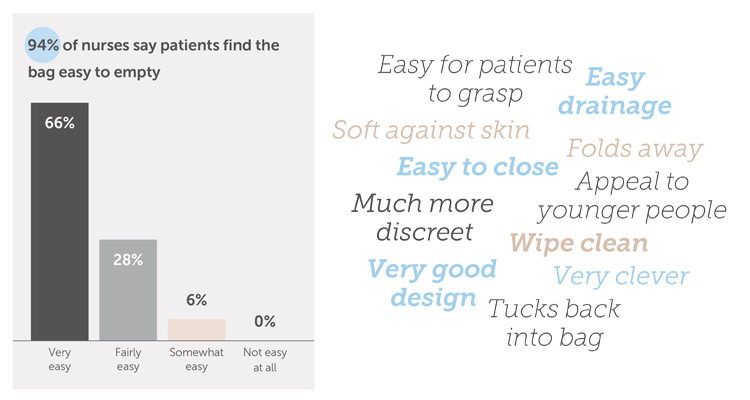 93% OF PATIENTS WOULD RECOMMEND CONFIDENCE BE® SOFT CONVEX
Overall, patients found our Confidence BE® Soft Convex bag very popular, 93% of patients would recommend it to someone else.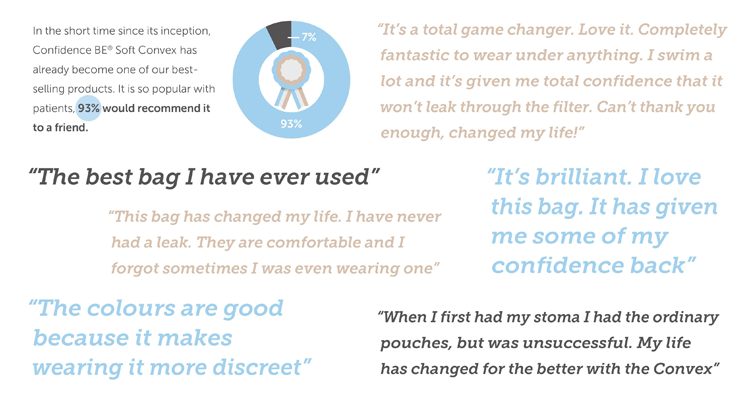 If you would like to download the full results of the Confidence BE® Soft Convex survey results, then please click here.
To try Confidence BE® Soft Convex Bag for yourself, order a sample3
1. Confidence BE® Soft Convex Customer Survey conducted November 2019. Data on file at Salts Healthcare Ltd.
2. Confidence BE® testing 2017, Data on file, Salts Healthcare Ltd.
3. Convexity should only be used after prior assessment by a healthcare professional.
Share your story
Everyone has a story to tell and we love to hear them! Share yours here to inspire others like you.