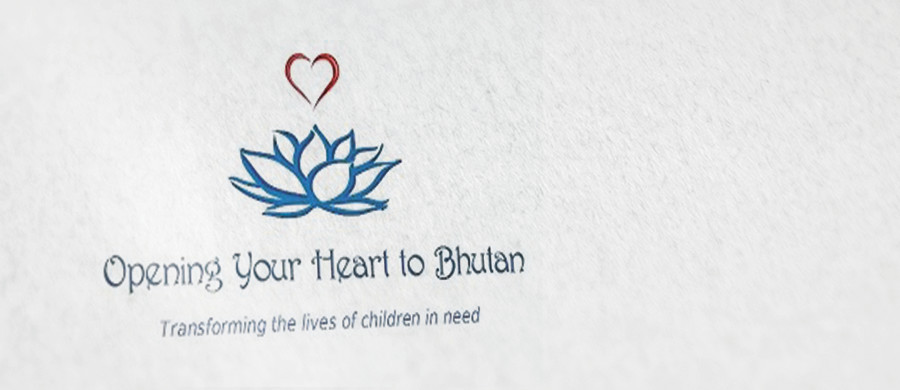 Opening Your Heart to Bhutan
We're committed to giving back to others, protecting the environment and supporting our people.
Opening Your Heart to Bhutan is a UK-based charity which brings children with special needs joy and the opportunity to build meaningful lives.
Through simple, practical acts of compassion, the charity provides access to safe medical care, disability aids and basic amenities in the isolated rural areas of East Bhutan. It believes in education as a means of empowerment and supports the digging of sewage systems, building of hostels and improvement of facilities at Drat-tsho, a vocational training centre in Tashigang.​
The charity is run by Emma Slade, a Buddhist nun who travels regularly to the country to assess needs on-the-ground and supports a network of local people who work with families as they grow​.
Salts Healthcare employee, Rebecca Blackwell, heard about the plight of disabled children in Bhutan and a lack of shoes via her yoga teacher Emma Slade who is also Chief Executive of a charity called Opening Your Heart To Bhutan which raises money for various organisations in the country. Knowing Salts TechStep manufacture orthotic shoes, and inspired by the recent trip by the Duke and Duchess of Cambridge, Rebecca asked Salts if they would donate any surplus shoes to the remote kingdom via the Opening Your Heart To Bhutan charity.
In late 2016, Salts Healthcare donated orthotics shoes worth just over £75,000 to the charity. But the challenge was how to get the shoes to one of the remotest countries in the World. The transportation of the stock was a lengthy and turbulent process, but seeing the impact the shoes had on the children was incredible. Emma Slade visited the charity group at Salts Head Office a few months ago and gave an overview of the charity and the impact they are having directly on the children in Bhutan which led to them becoming this year nominated charity.
Share your story
Everyone has a story to tell and we love to hear them! Share yours here to inspire others like you.