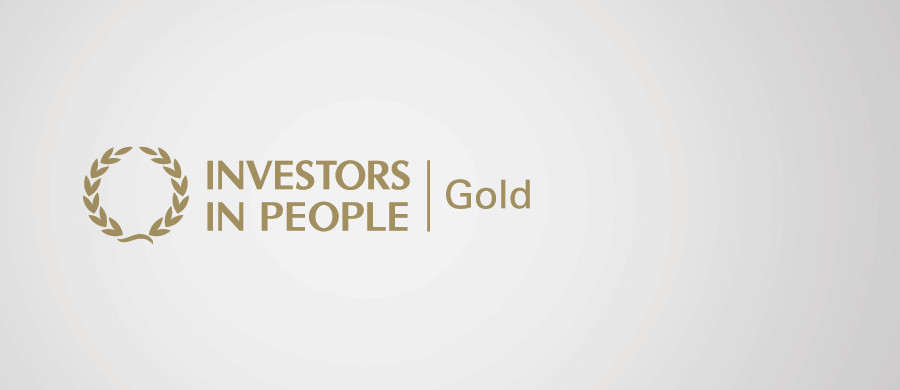 Investing in our People
We're committed to giving back to others, protecting the environment and supporting our people.
Investing in our People
Salts Healthcare is strongly committed to investing in all of our employees at all of our sites around the country. We aim to provide a working environment which continually looks to encourage learning and development to ensure our organisation is one of the best in the industry to work for. Over the years, this commitment has become recognised by the highly acclaimed awards that Salts Healthcare have received from Investors in People.
Investors in People is an internationally recognised accreditation for organisations around the world that sets a standard to lead, support and manage people well for sustainable results.
At Salts Healthcare, we have been committed to Investors in People (IIP) for over 10 years. As a result, in November 2015 we achieved the Investors in People GOLD standard recognition. This is a well-deserved award that reflects the hard work of our people and our management teams. It would not have been possible without the investment made to support and develop our people, creating an effective, participative and a professional workforce that continue to strive to be the best in our industry.
This is an exceptional achievement that places our organisation firmly in the upper rankings of extremely good, and the best practice organisations both in the UK, and indeed internationally.
Overall, we achieved a total of 178 Evidence Requirements (ERs) out of a possible 196 ERs available in a full framework assessment. This alone demonstrates the investment and good work that we are committed to at Salts Healthcare.
We have been considered to be a good or indeed, for most, a 'great employer'. This is a belief that is reflected in significantly high staff retention and low absence rates, a good reputation within our industry as an 'employer of choice', and a significant track record as an employer that encourages and develops people to become the next 'home grown' generation of experts.
The Investors in People Standard is underpinned by a rigorous assessment methodology and a framework which reflects the very latest workplace trends, essential skills and effective structures required to outperform in any industry.
The Assessment Overview
The IIP assessment team visited many of Salts Healthcare sites across the UK as well as meeting some field/home based staff either in person at a larger centre or by telephone. This ensured that field workers in nursing teams, customer support, dispensers and delivery drivers in Bournemouth, Exeter, Brighton, Newcastle, Penarth and Ireland were all represented in the scope of the assessment.
Over 100 people were interviewed during the course of the assessment giving an extremely robust numeric sample of the workforce.
The results of the assessments and interviews highlighted that Salts Healthcare demonstrate a positive environment that:
involves our people in the strategic planning processes to help set achievable SMART goals through positive leadership
strives to inspire and motivate our people to buy into our business aspirations. An annual roadshow is delivered by the Salts Healthcare Directors at our principal sites UK wide, providing an overview of the year's performance and achievements, and the overall strategy, plans and top level KPIs for the coming year.
promotes an 'open door' policy in practice that gives a voice to our people, and access to the top of the organisation at any time.
"What is really good is that they listen – they listen to us – we have a voice."
encourages and practises the use of coaching at all levels, to support learning new skills and to gain awareness of different aspects of the business
"…where I have got to has been a big step for me and shows how my managers have trusted me and supported me – they have coached me to get here – it's good to be here."
offers flexibility and capacity for adjustments in working hours to cater to personal needs, which is seen as a positive opportunity across the company.
encourages a work life balance (WLB) strategy, which we are always striving to improve. In doing so, we are proud to be one of few organisations to have achieved the Investor in People 'Health & Wellbeing' award.
"After all these years I still enjoy my job and working for the Company and the Directors – it's my extended family and I have great pride in them and it's a great company to work for too!"
invests considerable resources in a wide ranging and comprehensive development programme that recognises and encourages the training and development of people at all levels,
"All my managers over the years have listened to what I have to say and they in turn have encouraged me to have a career path with room to grow and diversify in my roles."
actively encourages continuous improvement. Our approach supports people to put forward ideas in the confidence that they will be acted upon.
There are a number of reviews used to look at potential improvements, including IIP, ISO14000, Health and safety audits, visits to other Salts sites to look at their methods, and the annual employee survey.
"On the whole, our people feel that the company is receptive to input, has approachable managers, a good working environment with good amenities and a family feel of positive support.."
Salts Healthcare gained the Investor in People GOLD award, and identified the Health & Wellbeing (H&WB) award as a complementary framework and standard to the Investors in People full framework. Salts Healthcare proudly achieved this highly reputable Health & Wellbeing Award in February 2015.
Salts Healthcare has clearly set out to develop and implement the highest standards of good people management practice and has robustly utilised both the Investors in People framework and the Health & Wellbeing Good Practice Award to achieve this.
There is an evident drive that is present at all levels to make this both a successful business and an organisation that has the welfare of its own people at the heart of everything we do to achieving success.
The strategies to make this happen are clear and owned by all and is outlined in our Health and Wellbeing policies.
Salts Healthcare have been able to draw on external expertise and sought out innovative sources of funding to bring ideas to fruition. This has been highlighted by the funding offered by the regional transport body CENTRO to encourage healthy lifestyles. This funding allowed a semi-redundant building turn into a highly regarded gym in Birmingham that employees can access by payment of just a small annual donation to charity.
Salts Personal Training Sessions
Using the Salts Gym facility, Salts Healthcare hold 2 personal training classes a week for employees to enjoy and maintain a healthy mind and body.
'Cycle to Work scheme'
Salts Family Fun Day
Every summer, the Salts Charity and Events Committee organise the very well attended Family Fun Day for all employees and their friends and families to enjoy. The event is highly anticipated and supports the family ethos and investment in our Salts employees.
Salts Healthcare is continuously reviewed and monitored by our Health and Wellbeing activities and encourages an emerging culture of H&WB awareness and activity that is constantly improving.
Share your story
Everyone has a story to tell and we love to hear them! Share yours here to inspire others like you.